Too Black for School?
How race skews school discipline in Texas.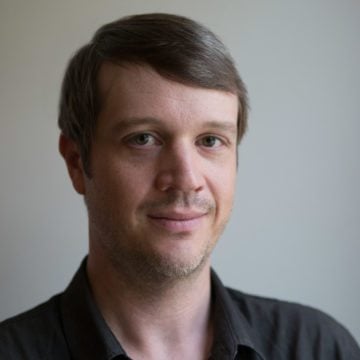 Brandarion Thomas didn't fit the stereotype of a sex offender. He was handsome, popular and 14 years old. But in June 2008, during summer school at Travis Junior High in Paris, a female classmate, also 14, accused him of grabbing her butt and crotch on four occasions in a classroom filled with other students.
Thomas, who is black, denies touching his classmate, who is also black. According to a statement she gave police, the girl—whose name is being withheld at her mother's request—asked Thomas to stop. When he didn't, she complained to school authorities.
Like many schools in the era of "zero tolerance" for discipline problems, Paris school officials turned to the justice system. Two campus police officers gathered witness statements, which generally supported the girl's account, and referred the matter to the Lamar County district attorney.
Four-and-a-half months later, at the end of October, Thomas was arrested at his house by Paris police and charged with four felony counts of sexual indecency with a child. "I wasn't really worried about myself because I knew that I didn't do it," Thomas says. "But my mama was stressing so much, I just felt sorry for her."
Dorothy Lawrence is no shrinking violet when it comes to disciplining her three kids. Thomas' mother thought it appropriate when Brandarion, at 12, received a year of probation from the juvenile court and six weeks of alternative school for prank-calling 911 from the school bus. But she was horrified to learn that her son might face years in juvenile lockup and registration as a sex offender. "I didn't know what they were going to do to him, him being so young," she says. "I was just afraid, very afraid."
Lawrence contacted Brenda Cherry, a civil rights activist in Paris. Cherry had brought attention to the case of Shaquanda Cotton, a 14-year-old Paris girl who in 2006 was sentenced to up to seven years in the Texas Youth Commission for shoving a teacher's aide. The judge in the case had sentenced a 14-year-old white girl convicted of arson to probation a few months earlier.
Cherry views the Cotton and Thomas prosecutions as extreme examples of a larger pattern of racial discrimination in Paris public schools. "The black kids are punished more often, more harshly. I think they go to extremes; they punish them for little things," she says. "A lot of times, they see a black kid as more menacing."
Though prosecutors offered a plea deal to Thomas—two years of probation in exchange for a guilty plea—Cherry helped convince Lawrence to take the matter to trial in front of the same judge who heard the Cotton case. "It's ridiculous," Cherry says. "He was 14. You're going to ruin his life because you can't make him plead guilty?"
In April 2009, on the morning of the trial, the defense attorney's investigator again urged Lawrence to take the plea deal. "He told me, if I was you, I would tell him to go ahead and plead guilty," says Lawrence. "I looked him in the eyes and said, I'm not going to do that. That's when he told me if he loses, he's facing two to 20 years."
In February 1995, amid growing fear over juvenile crime and teen "superpredators," newly inaugurated Gov. George W. Bush called on the Texas Legislature to crack down. "We must adopt one policy for those who terrorize teachers or disrupt classrooms—zero tolerance," he said.
Bush called for a tougher, bigger juvenile justice system—more juvenile-detention beds, "tough love academies" staffed by retired Marine drill sergeants, and harsher sentencing for juvenile offenders. The Legislature drafted a list of serious offenses, such as bringing a weapon or drugs to school, that trigger mandatory referral to "alternative" programs.
"We just started to see a kind of law-and-order mentality instated in schools," says Deborah Fowler, an attorney with Texas Appleseed, an Austin-based nonprofit.
Criticism of zero-tolerance policies has mostly focused on absurd instances of school administrators applying across-the-board bans. Reporters and activists trot out stories like that of the college-bound honor student at George Bush High School in Fort Bend County who was suspended and disciplined in 2008 after campus police found a prop theater sword in her car.
Less attention has been paid to discretionary school discipline. In 1995, state legislators left the handling of "code of conduct" violations—generally minor misbehavior like talking back, disrupting class, or using profanity—up to individual schools. Many Texas schools have used this power zealously. Even children in pre-K, kindergarten, and first grade are landing in alternative disciplinary schools for minor misbehavior. A new study by Texas Appleseed finds that 71 percent of all expulsions are discretionary.
The hammer has fallen especially hard on minority students, especially African-Americans. Statewide, black students are twice as likely to be suspended or expelled as Hispanic students and four times as likely as white students, according to 2006 Department of Education data, the most current available.
Once students land in disciplinary programs, they can then be expelled to Juvenile Justice Alternative Education Programs—boot-camp-like centers where dropout rates soar—for "serious or persistent misbehavior," a term that is undefined in state law. In 2007, black students in Dallas ISD were four times more likely than other students to be expelled to an alternative education program for "serious or persistent misbehavior." In Galveston public schools, they were 20 times more likely, and in Temple, 54 times more likely.
Yet data indicate that black students are no more prone to misbehave. For serious offenses, in which expulsion is mandatory and not up to schools, students of all races are expelled at the same rate, according to the Texas Appleseed study.
"Policymakers argue that the reason you see more African-American kids is because these are the kids that are doing all the bad stuff," says Fowler. The mandatory expulsion data, she says, "really undercuts that argument."
The average length of stay at an alternative program is 30 to 40 days, long enough for many at-risk students to fall behind or drop out altogether.
Even one disciplinary referral can greatly increase the chance that a youth will become entangled in the justice system. The single best predictor of future involvement in the juvenile justice system is a history of disciplinary referrals at school, according to a 2005 study by Texas A&M's Public Policy Research Institute.
Sometimes, with the growing presence of cops in schools, the route from school to court is very short.
On a Tuesday night in April, dozens of teens and their parents –almost all black and Hispanic–wait patiently in a courtroom at Austin's municipal court. It's one of two nights each week that judges hear cases stemming from Class C misdemeanor tickets written by campus cops—mostly for disorderly conduct, disrupting class and violations of curfew. Thousands of such tickets are written every year.
One recipient was Jacqueline Acosta, a 15-year-old student at Austin's Alternative Learning Center. In March, she cussed out a boy who was making sexually suggestive comments to her and was ticketed by a school cop for "Disorderly Conduct-Abusive Language."
At the court, prosecutors offer Acosta a deal: Stay out of trouble for three months, perform four hours of community service and attend Teen Court–a program in which teenagers act as jury, prosecutor and defense attorney, dispensing community service and jury duty as punishment–and the charges will be dismissed. In Austin, convictions are rare because prosecutors almost always offer dismissal deals. But in other jurisdictions, tickets often result in fines up to $500, plus court costs, and criminal convictions that can stay on records forever. Often the tickets go unpaid, and when teens turn 17, warrants can be issued for their arrest. For poor students that often means having to "sit out" the ticket in jail for a few days.
In 1989, just seven districts in Texas had an on-campus police department. Today, almost 200 do. "You put cops in schools, and guess what?" Rodriguez says. "Cops arrest. Meter maids write tickets; teachers teach; and cops arrest."
In Katy ISD alone, campus cops made 69 arrests for "indecency with a child" between August 2001 and May 2007, including six 12-year-olds.
"The schools just don't see it as their job anymore to care for kids that misbehave," says David Gonzalez, an Austin attorney who represents parents and children in school discipline matters. "That's the juvenile justice system's job now. It's a big change. Twenty years ago, even 15 years ago, there was this notion of going to the principal's office—maybe getting a lick or talking things out."
Though researchers can pinpoint widespread racial disparities in school discipline, it's tough to investigate individual cases. Federal law protects student disciplinary records, and districts won't speak about individual students.
In Paris, an East Texas town of 26,000 that is 73 percent white and 22 percent African-American, getting a clear picture is complicated by tense race relations—precipitated by a seemingly endless number of racially charged events. On one of the April days I visit, news breaks locally that the Equal Employment Opportunity Commission has found that black employees at Turner Industries, a Paris pipe company, have been harassed with nooses, Confederate flags, racist graffiti and death threats. Those who complained, including some white employees, were fired by management or ignored.
The district denies that community turmoil penetrates Paris public schools and blames allegations of discrimination on a small group of activists like Cherry. "These are disgruntled persons that have made it their mission to harass the district," wrote Dennis Eichelbaum, a Dallas attorney who represents the district, in an e-mail to the Observer.
Several parents in Paris agreed to share their children's records with the Observer. Shatajna Woods says that teachers and administrators labeled her son, DeAundre Black, a troublemaker in elementary school and subjected him to near-constant punishment for minor misbehavior.
His third- and fourth-grade records show that Black was written up on a near-daily basis for things like "being disrespectful [sic]," "acting silly," "being obstinate," and "disobeying." When he was 8, Black was given swats for telling another child that he wanted to "have a baby" with a third student. Woods doesn't deny that her son had problems in school. In third grade, he was diagnosed with ADHD and learning disabilities, but she says the school delayed putting Black into a special education program.
"I know here they think that a lot of the black parents aren't concerned about their children," Woods says. "That's not true. That's not so. I care for my son, and I want him to get fair treatment. … There were small problems that were blown out of proportion, things the teachers could have taken care of."
As the infractions mounted, Black bounced in and out of in-school suspension and the disciplinary alternative campus, records show. The situation became so hopeless that in 2005, Woods withdrew her son and moved to Dallas. In the new school, she says Black went from barely passing to making the A-B honor roll.
"There was no chance of him succeeding" in Paris, she says. "He was set up for failure from the jump."
In response to persistent complaints from black parents, the Department of Education's Office of Civil Rights opened a review of Paris' Crockett Middle School in 2003, one of the few reviews conducted nationally in the past decade.
In 2005, the civil rights division released a report on Crockett that found a "significant statistical disparity" in the punishment of black children. For example, black students were eight times more likely to be punished for disrupting class than white children. The only category in which the Education Department didn't find a racial disparity was tardiness.
"If you're tardy, you can't deny it," Cherry says. "But where it's subjective, the black children are punished more."
The Office of Civil Rights then broadened its investigation, to three more Paris schools. The office found statistical disparities in referrals—but not in the severity of discipline students faced once they were written up. The office found in September 2008 that there was "insufficient evidence" under Title VI of the Civil Rights Act to establish that African-American students were disciplined "in a manner that discriminated against them based on race."
With that, Paris school officials closed the book on racial problems. But critics, including Education Secretary Arne Duncan, have charged that the Office of Civil Rights under President George W. Bush failed to enforce Title VI. In a March speech, Duncan promised to "reinvigorate civil rights enforcement."
At Brandarion Thomas' one-day trial last April, prosecutors portrayed him as a dangerous sexual predator:
"It doesn't matter if we're talking about a 25-year-old girl at a frat party. It doesn't matter if we're talking about an 18-year-old after the prom. And it doesn't matter if we're talking about a 14-year-old girl sitting at her desk in middle school. … Mr. Brandarion Thomas forgot that no means no. He pushed the line too far, and he committed the criminal act of indecency with a child."
The prosecution had a problem, however: On the stand, the girl's account kept shifting. She refused to stick with the prosecution's version of events and denied several times that there was any contact between her and Brandarion—even after prosecutors warned her that she could be committing a felony by lying on the stand. "I just don't want to be here," she told the prosecutor at one point. "I didn't even want to pursue the case or anything."
The case in a shambles, the prosecution introduced the possibility of witness-tampering, implying that Brenda Cherry, the civil-rights activist, might be involved. They suggested that Michael Massey, an African-American pastor and in-school suspension teacher at Travis Junior High, had tried to intimidate the girl and her mother, Angela Hurd, into not testifying.
It came to light that a Paris police officer, as part of a criminal investigation into the matter, had recorded a telephone conversation between Hurd and Massey. One prosecutor, William Harris, told the judge that the recording captures Massey "telling [Hurd] not to testify, telling her not to come to court."
Nothing of the sort was recorded, as testimony by both the police officer and Hurd would later reveal. Hurd would say that she had never spoken with Cherry about the case.
The prosecutors then asked unsuccessfully that the judge rule the girl a hostile witness, which would have allowed them to ask her leading questions.
Finally, the prosecution moved to dismiss the case. Before everyone left the courtroom, Judge Superville turned to address Cherry. "If I find out that you are stirring up problems one way or the other in this case, then you are subject to being arrested," he said. "Ms. Cherry, do you want this to be over with?"
"You said it's over," Cherry replied. "I'm glad it's over. I'm glad Brandarion is not going to have to register as a sex offender."
"So we have peace restored in our community," he said. "Is that a fair statement, Ms. Cherry?"
"There was never any unpeace," she said.