The GOP Machine in Texas Seems to Finally Have Slipped a Gear
Over the last few years, something has been stirring in Texas. The midterm elections may signal a seismic shift in state politics.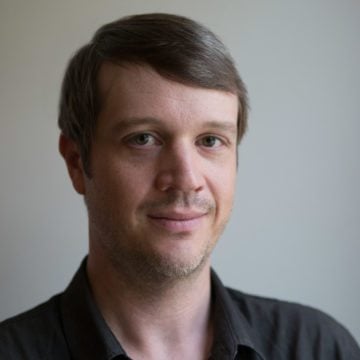 A version of this story ran in the December 2018 issue.
After Beto's near-victory, a thumpin' in Harris County and surprisingly poor GOP performance in conservative strongholds Tarrant, Williamson and Collin counties, some Republican old heads are trying to make sense of it all.
As John Cornyn told the Dallas Morning News a few days after the election, "I don't know whether this is a once-in-a-lifetime confluence of events or whether this represents something of a new normal." Perhaps midterm Democratic gains are anomalous, the result of an extraordinary top-of-the-ticket candidate and Republican complacence. But I don't think so.
Recently, something has been stirring in Texas. The GOP political machine seems to finally have slipped a gear. The dynamic that propels it — the tiny hard-right electorate that effectively decides in the GOP primary who will run the state — may also be the machine's undoing. The party moved too far to the right, becoming entrenched and self-satisfied. The only fresh ideas seem to have been cooked up in the ideological equivalent of a backwoods meth lab: the bathroom bill, the fetal burial bill, the escalating gun nuttery.
Even now, the right wing seems determined to continue shrinking its ranks. It is very bad news for the GOP that Beto won Tarrant County, which Ted Cruz has called the "biggest, reddest county in the biggest, reddest state." But instead of figuring out how to appeal to a diversifying electorate, the Tarrant County GOP held a four-hour meeting days after the election to consider a proposal to oust Shafi Saturday, the local party's vice-chair. Saturday's sin? He's Muslim. That's not the action of a party confident in its future.
There were signs all along that Texas was changing. Not just the drip-drip-drip of demographic change — the booming Latino population, the Californians chasing affordable housing, the immigrant gateways of Dallas and Houston — but political gushers, too. If you were at the Texas Capitol in late June 2013, you would've felt the energy of the people's filibuster, the supercharged protest that helped Wendy Davis temporarily derail a radical anti-abortion bill. Though her gubernatorial campaign was a bust, the filibuster left an impression: youthful, feminist fury at the wildly unrepresentative Legislature.
Then came the 2016 election results. Trump's black swan victory got all the attention, but lurking in the background was this: In a state that Mitt Romney won by 16 in 2012, Trump put a modest 9-point gap between himself and Hillary Clinton, and lost Harris County 54-42. In 2012, Obama had edged Romney by fewer than 1,000 votes in Harris County. Houston had been purpled. (In 2018, Beto carried Houston by more than 16 points, and Democrats swept Republicans out of office up and down the ballot, winning all 59 local judicial seats that were up for election with a slate that included 17 black women and a socialist.)
Then, in January 2017, an estimated 50,000 oddly joyous people took to the capital's streets for a Women's March that was probably the largest protest in Austin history. Many of those women would go on to run for office — and many would win.
If you're not a conservative in Texas, you're not used to winning. Savor it. And work for more.