Texas Tea Parties Take on the Menace of 'Smart' Meters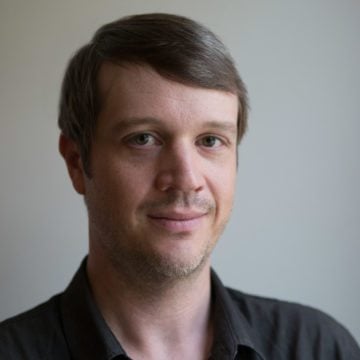 Led by a far-right commentator from West Texas, some tea party activists are trying to squash "smart meters" in Texas saying that the devices are an unconstitutional invasion of privacy and are making people and pets sick. It's a cause that seems to have caught on among tea parties, John Birch Society holdovers and Glenn Beck's team at The Blaze.
If you live in Texas, chances are that you've had your analog meter swapped out for an advanced one. Smart meters allow wireless two-way communication between electric customers and the utility, enabling automatic billing, instant notification of power outages and detailed information on electricity usage.
Over 230 people have written the Texas Public Utility Commission in support of a ban or moratorium on advanced metering. The comments come on the heels of an anti-smart meter petition filed with the PUC by Tom Cryer, a Louisiana attorney embroiled in a long-running tax evasion fight with the IRS, on behalf of Texas couple Devvy and John Kidd. Devvy frequently writes on "Barry Soetero aka Obama" conspiracy issues and "constitutional militias" for far-right websites including WorldNetDaily and NewsWithViews. (One provocative column calls for all women to be thrown out of Congress.)
The petition, filed in late February, accuses Texas utility companies of "fraudulent misrepresentations, fraudulent concealment, unlawful duress and even force," by concealing the dangers of smart meters and installing advanced meters against citizens' wishes. Cryer warns that there is a "near perfect foundation for the largest collective lawsuit in the history of the nation," one that will make "tobacco and asbestos class actions and litigation look like petty suits in small claims court" and cause utilities' "financial failure and a commensurate implosion of the electrical distribution infrastructure."
Hurry now, because the comment period closes today. The PUC hasn't decided whether to open a rulemaking on the matter, said agency spokesman Terry Hadley.
The cause seems a tad quixotic. Over the past five years, utilities in Texas have been gradually replacing analog meters with digital meters capable of providing detailed electricity usage information to the consumer, remote activation and wireless, automatic transmission of data to the utility for billing and grid-reliability purposes. Over 5.1 million smart meters have been installed in Texas so far (of about 7 million households total), according to Hadley.
Devvy Kidd said she knew nothing about "smart meters" until Oncor tried to install one on her home in Big Spring. She refused instinctively. Then Kidd got on the Internet. What she found was "beyond alarming," she said.
"Smart meters" record detailed data on household's electricity consumption—an open invitation to hackers or Big Brother. "We will literally be forced into a world of constant surveillance because that's EXACTLY what 'smart meters' are – real time surveillance of you and what goes on in your house without a search warrant," she wrote on her website.
That's not all. "Smart meters" emit dangerous levels of electromagnetic radiation, she discovered.
"People who are electromagnetic-sensitive, people like me, get unbelievable headaches," she told me. "The electromagnetic frequency non-ionizing radiation is very dangerous to people and animals."
Although many people claim to have a sensitivity to electromagnetic and radio frequencies, and report headaches, insomnia and even cancer from exposure, there isn't much scientific evidence for the condition. About 25,000 articles have been published on the topic of non-ionizing radiation in the past 30 years. "[S]cientific knowledge in this area is now more extensive than for most chemicals," a World Health Organization review states. "Based on a recent in-depth review of the scientific literature, the WHO concluded that current evidence does not confirm the existence of any health consequences from exposure to low level electromagnetic fields. However, some gaps in knowledge about biological effects exist and need further research."
Kidd says she's been flooded with emails since writing about her standoff with Oncor. But some people have apparently taken their smart meter fears too far, even for Kidd. One elderly couple from Allen, Kidd says, had their power disconnected by Oncor after they tampered with their meter. The couple had purchased a $49.95 analog replacement kit over the Internet that comes with a "legal notice template" to send to your utility. "I've warned them, do not fool around with the equipment because they will come after you for doing that," Kidd said. "But Mr. and Mrs. Sage didn't get the message."
Kidd's tactic has been to flat-out refuse Oncor permission to install a meter on her house. She also threatened a lawsuit. Oncor spokeswoman Catherine Cuellar, who was familiar with Kidd, said a "negligible number" of people refuse smart meters or go so far as to illegally tamper with them. Anyone who refuses a smart meter is "basically opting out of their retail service," Cuellar said. "We don't have a way to support the advanced meter read without their participation. That's how we're going to measure their electric consumption."
Elsewhere in the nation, citizen outcry has occasionally halted the spread of advanced meters. Marin County, California, for example has banned smart meters altogether. But "opt-out" provision are more common, whereby customers are allowed to keep their old analog meters if they want to. In early February, the California Public Utility Commission gave permission to Pacific Gas & Electric to allow their customers to opt out of smart metering.
But Kidd says an opt-out provision is inadequate to the gravity of the smart meter crisis.
"They need to be banned," she said. "It doesn't do any good to have an opt-out when people are surrounded."