Payday Loan Reform Faces Uphill Battle in House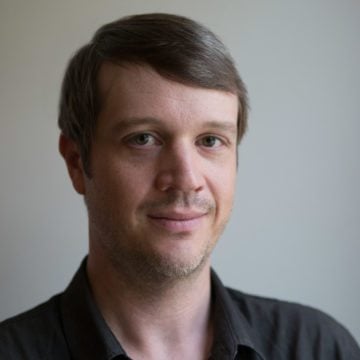 Late into the night on Monday, the payday loan industry strutted its stuff before a very friendly House committee. The hearing came just a week after the Senate passed a surprisingly tough bill that the industry insists would shut down most of Texas' 3,400 payday and auto-title storefronts. Even though the legislation aired last night is a faint shadow of the Senate bill, it got a rough treatment from six of the seven committee members.
Only the chairman and author of the bill, Rep. Mike Villarreal (D-San Antonio) evidenced any interest in cracking down on the industry.
"I think the tone of the committee was that clearly there was no support for what Villarreal put out there, at least right now," said Ann Baddour of Texas Appleseed.
What happens next is anyone's guess but it is possible that payday reform is dead for the session.
The industry was apparently spooked after the Senate made its move last week.
The original version of the Senate bill "was a bill that required sacrifices for all parties but we were willing to make those sacrifices for the benefit of Texas," said C. Dan Adams, CEO of South Carolina-based The Capital Corporation.
The lenders are now openly working to kill anything and everything except perhaps legislation that would pre-empt city ordinances regulating payday loans.
At last night's hearing, Rep. Mike Villarreal, the Democratic chair of House Investments and Financial Services, tried to frame payday loan reform as a balancing act. "It is not just an issue that is about markets but, based on all the testimony we have heard from our constituents, is also an issue about morality," he said.
Villarreal's bill is considered by consumer groups to be a minimalist reform effort. The Senate version would close a loophole that allows payday and title lenders to get around Texas' anti-usury laws and charge unlimited rates. Instead it would impose a strict 36 percent APR cap on loans, effectively scuttling the business model in Texas. The Villarreal proposal, which focuses on limiting the number of "rollovers" and imposes modest limits on the size of loans based on borrower income, has only received tepid support from consumer groups.
The committee consists of two Democrats and five Republicans, including some of the House members most hostile to regulation. Collectively, the seven have accepted almost $115,000 from payday loan interests since 2009, according to Texans for Public Justice. Committee vice-chair Dan Flynn (R-Van) has received the third most payday cash ($50,500) of any House member. Speaker Joe Straus, who makes committee appointments, has by far received the most payday donations of any official in the state, about $312,000 since 2009.
Many of those donors, and their lobbyists, were out in force last night. Former state Reps. Vicki Truitt (R-Southlake) and Burt Solomons (R-Carrollton) were spotted in the hearing room. Bill Hammond, the powerful head of the Texas Association of Business, testified against Villarreal's bill. So did Bill Peacock of the corporate-funded think tank Texas Public Policy Foundation; Peacock testified that the only thing TPPF is in favor of is striking down city ordinances regulating payday and title lending.
Also testifying: many CEOs, owners and employees of payday and title loan companies. Lorri Davis, who is affiliated with Power Finance, a company owned by Rep. Gary Elkins (R-Houston) testified. So did Robert Reich, the CEO of Community Loans of America, a large title-loan company doing business in Texas as LoanStar Title Loan.
The industry reps must have felt like they were among friends.
"I don't believe in loan sharks, but on the other hand I'm a little offended when someone wants to assign a morality to an issue of a business," said Rep. Dan Flynn (R-Van).
"You don't have to do this. You really don't have to go get a loan if you don't want one. … It's a marketplace. If this industry goes away who services this market?"
Rep. Doc Anderson (R-Waco) also worried that freedom could be harmed by any regulation.
"That's one of the good points of this product, this market," he said. "It allows individuals to exercise their freedom."
What happens next is impossible to predict but billions in revenues hang in the balance.
Daniel Freehan, the CEO of Cash America International, acknowledged as much on a conference call with analysts last week.
"Dozens of different scenarios could unfold at this point that run the gamut of this bill never getting out of the House committee, to a bill that passes the House in identical form of Senate Bill 1247. In between these two extremes are multiple permutations that could develop, and it's impossible to predict how this may unfold with any reasonable degree of confidence."
A worst-case scenario from the point of view of the reformers is legislation that would strike down city ordinances but not add any new statewide regulations. One such pre-emption only bill, House Bill 2953 by Rep. Ryan Guillen (D-Rio Grande City), is already headed to the House floor.
Last night, Rob Norcross of the Consumer Services Alliance of Texas, a group that represents 80 percent of all the payday and title storefronts in Texas, tried to play down the pre-emption issue, saying that he believed the industry would prevail in its court. But there's no doubt that ordinances passed in Austin, Dallas, San Antonio, El Paso and Denton are cutting into profits. In January, Mark Kuchenrithe, the CFO of Austin-based EZCorp, told analysts that the company's "profitability… was negatively impacted by over $1 million" during the last quarter of 2012 "as a result of ordinances enacted in Dallas and Austin."