Texas Juvenile Justice Reformers Take A Victory Lap
A new study affirms Texas' juvenile justice reforms, and suggests improvements at local probation departments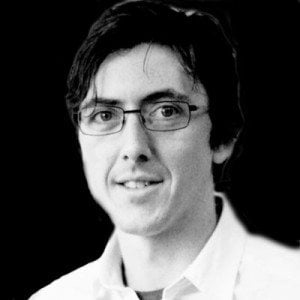 Above: Chief Justice Nathan Hecht introduces a new study on Texas' juvenile justice system at the Texas Supreme Court, as officials and advocates look on.
Since a 2007 sex abuse scandal at a state-run youth lockup in West Texas, state lawmakers have entirely remade Texas' juvenile justice system, shuttering many of the state's prison-like juvenile facilities and keeping many more kids under supervision close to home.
Today, a new report from the non-profit Council of State Governments, a team led by Texas criminal justice expert Tony Fabelo and researchers from Texas A&M, provides a sort of book-end to those reforms, affirming that Texas' reforms over the last eight years have not only kept thousands of kids out of state-run lockups, but also offered better treatment to help them avoid another arrest.
At a press conference at the Texas Supreme Court Thursday morning, Mike Thompson, director of the Council of State Governments' Justice Center, suggested Texas' political leaders could indulge in a little self-congratulation. "You said kids would do better closer to home. You said the state would save money. You said the state would be safer." On all those counts, Thompson said, Texas was right. The study, he said, also affirms Texas' place as a national leader in juvenile justice reform, an instructive example for other states.
Among the report's encouraging findings:
In 2007, before Texas lawmakers began these reforms, 4,305 youths were locked up in state-run facilities. Today, less than 1,000 kids are locked up in state facilities.
The state also cut its spending on state-run juvenile lockups by $179 million, and closed eight of its lockups. Over the same period, researchers found, statewide juvenile arrests fell by one third.
Per capita spending at county probation departments increased from $4,337 to $7,304 from 2005 to 2012—counties, in other words, had more money to spend on each child in the local justice system.
Those all reflect trends that have been pretty well-publicized here in the last few years. This study reaches even further, though, by connecting youth who've been in the juvenile justice system with eight years of local arrest data.
"It's not just enough to know that the census is lower," Thompson said, "we want to know what's happened to those kids." That was the question, from state Sen. John Whitmire (D-Houston) and Texas Juvenile Justice Department officials, that prompted the study in late 2012. Researchers were able to track 95 percent of youths who'd been in the system, analyzing over one million records. Then, by considering variables like a child's race, home county and criminal histories, they controlled for a youth's likelihood of rearrest.
They found that kids who'd been steered to local probation departments instead of state-run lockups were 20 percent less likely to get arrested again.
The report, and a roundtable conversation at this morning's briefing, also focused on how Texas can further improve its juvenile system. Based on the profiles they created, researchers said Texas is still sending juveniles to state-run facilities who'd be better off with local probation departments.
"The young kids who ought to be in the state facilities ought to only be those kids who cannot be managed or treated effectively outside the state system," Texas Juvenile Justice Department director David Reilly said today, but he couldn't say just how much smaller the agency should get. In the last few years, the agency has grappled with how to stem rising violence at its youth lockups, and lawmakers like Whitmire have trying to close even more of the facilities.
Researchers also found that local probation departments hadn't gotten much more effective than they were in 2007. The departments are chronically underfunded, and supported mostly with county funding. Researchers studied hundreds of treatment programs employed at the county level, and suggested that counties weren't always connecting the right child with the right treatment—a mismatch, they said, that "can also increase the likelihood a youth will come into contact with the justice system."
Before a courtroom full of policy experts and reporters, Whitmire,who's been one of the Legislature's chief architects of the juvenile justice reforms, said he was looking forward to improving the system further. "From a global perspective, this is why you run for office, quite frankly," he said.
Juvenile justice reform this session will probably also focus on the role schools play in steering children—disproportionately children of color—into the justice system, and on whether Texas should classify 17-year-olds as juveniles, a shift that other states have made recently, but that Whitmire opposes.
This morning, though, Whitmire suggested that one of the biggest fights this session could be to keep the current reforms in place, especially keeping kids in local probation departments, and out of state lockups far from home.
"We have nine new senators," Whitmire said. "They have, really, not a great knowledge as we're drilling down today with what juvenile probation really consists of. They will have a bad press article about a youth doing something horrendous, obviously violent, and they'll paint with a broad brush. They do not understand … If you're not close to home, so you'll go to Giddings or Gainesville, you immediately do not have the professional help for drug or alcohol, you're obviously away from your family.
"Some of my colleagues will say, 'Oh you just want 'em to be comfortable.' No, I'm not trying to make them comfortable. I'm trying to turn their lives around."