Auctions of Juvenile Treatment Space to End Following Observer Story
Trade group: 'The perception is the problem, so we're not going to do it anymore.'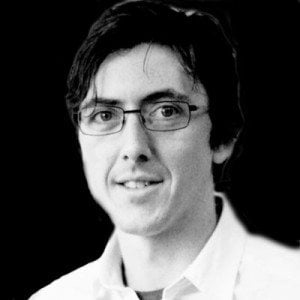 Last week we mentioned here that a juvenile justice workers' trade group has been auctioning off space in youth lockups as a fundraiser—that for years, at least a few kids have been placed in small towns, hundreds of miles from home, just because a probation chief came up with the high bid.
Sure, it's not quite that simple, as El Paso County Chief Juvenile Probation Officer Roger Martinez told us at the time. He said his staff will be careful to pick the right kid for the bed he won in the Panhandle town of Floydada for $8,500—some youth who'll benefit from the special support they provide, who might be better off far from gangs, the drug war or a rough family life.
State Sen. John Whitmire isn't buying that. Two days after our story ran, the Austin American-Statesman's Mike Ward wrote that, in response to criticism from the Houston Democrat, the Juvenile Justice Association of Texas had agreed to quit running those auctions.
Reached by phone Wednesday, Whitmire said that he couldn't believe it when he read our piece about the auctions, which the advocacy group Texans Care for Children told us are counter to the "whole gist of the reform" Texas has been making. Whitmire has been a major architect of that reform.
"How do grownups entrusted with the lives of these young people do something so inappropriate?" Whitmire wondered. "The most immediate concern was the perception that you're dealing with auctioning off kids' lives." Along with the long journey an El Paso child's family would have to make to visit them in the Panhandle, for instance, Whitmire said it's inappropriate to buy a treatment bed with public money as some kind of prize at a convention.
"It raises that whole question of the relationships between vendors and the probation departments. They're gonna donate a bed—what do they get in return for it? The goodwill of the probation department," he said.
The Statesman quoted a few probation officials who didn't see anything wrong with the auctions. JJAT president William Carter II told Ward that they got approval from the Texas Juvenile Probation Commission in 2006 to spice up their conventions with the auctions. "The perception is the problem, so we're not going to do it any more," Carter told the Statesman.
Last week, Texans Care for Children director Eileen Garcia told us that the auctions demonstrate a bigger problem: there's not enough state oversight to ensure that counties are moving kids around appropriately. Whitmire, the longtime head of the Senate Criminal Justice Committee, wasn't quite ready to agree. County probation departments, he said, "have standards and safeguards and accountability. They're still inspected."
But Whitmire says he's skeptical that the rural facilities promoted at the auction can really provide better services than ones in urban centers. And he doesn't like the thought that treatment centers are currying favor by donating treatment space. "It's actually completely reverse of what I'm trying to do," Whitmire said. "I'm trying to keep the kids in their community."