Juvenile Justice Reform Unlikely to Extend to 17-Year-Olds This Session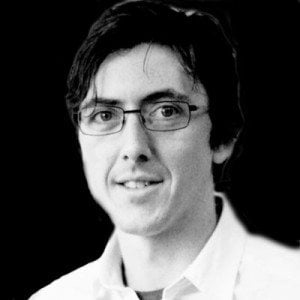 Senate Criminal Justice Chairman John Whitmire has been on an eight-year march to clean up the Texas juvenile justice system, driving a messy process that's involved the closure of state-run lockups, the restructuring of two state agencies and a reduction in the state's population of juvenile offenders to one fifth of what it had been.
Not long ago, Texas was a cautionary tale of mismanagement and unchecked abuse; now it's seen as a national leader in juvenile justice reform.
This session, Whitmire hopes to further reduce the number of youth locked up in remote state facilities, and place more of them in probation and treatment programs closer to their homes and families. A bill to accomplish that, Senate Bill 1630, passed unanimously out of his committee on Tuesday night.
"This is the next huge step to continuing to keep the youth closer to their communities and give them specialized care," Whitmire explained last night. "Not only will it have better results in terms of recidivism, but it should save millions of dollars."
Those two selling points neatly sum up the "smart on crime" approach that's won broad consensus among Texas lawmakers, law enforcement and advocacy groups over the last decade, and continues to drive state policy.
But a competing interest has emerged this session that has split those groups in some surprising ways: a proposal to raise the age of "criminal responsibility" from 17 to 18 years old. For a century, Texas law has treated 17-year-olds as adults, but many reformers want to scrap what they say is an antiquated practice.
Armed with research on the dangers 17-year-olds face in adult jails and prisons, children's groups and criminal justice advocates have made the cause a top priority this session. Texans Care for Children convened a summit on the issue last fall, and a January report from a House committee has recommended changing the law.
Texas' law, the committee notes, is out of step with both federal law and all but eight other states. The report notes research that says adolescent brains are still developing, which calls into question whether they should be held as culpable as adults, and suggests they might have a better chance at rehabilitation.
Sheriffs and jailers have supported the idea as well, in part because federal law already requires them to keep 17-year-olds out of "sight and sound" from older inmates, which is an expensive proposition. In practice, especially in smaller county facilities, 17-year-olds are confined alone instead. Juvenile court judges in Bexar and Harris counties have also signed on, editorial boards at the Houston Chronicle, San Antonio Express-News, Austin American-Statesman have all called for change this year.
With such a drumbeat of support, moving 17-year-olds into the juvenile justice system seems like just the sort of research-based, bipartisan idea that a reform-minded Legislature would embrace. On Wednesday afternoon, a House committee will hear a handful of bills to do so.
But for now at least, the proposal is likely headed nowhere in the Senate, where the most visible opposition has come from an unlikely source: Whitmire.
"I personally, philosophically, believe that if a 17-year-old commits a violent act, I see no reason to change that they wouldn't be [treated] as an adult. I just think that a 17-year-old knows right from wrong," Whitmire told the Observer. "I just am not of the opinion that it's a broken system, and I'm not prepared to change the law to assist the sheriffs in the management of their jails."
Advocates have been heartened to have sheriffs like Lupe Valdez of Dallas County and Adrian Garcia of Harris County as allies in this effort, but Whitmire sees their support as a simple matter of trying to make 17-year-olds somebody else's problem. "You know Adrian Garcia, any given day he's got over 8,000 confinees, with 100 of them being 17-year-olds. And if he can't manage that, then I'm sorry. But that's not a reason to change the law."
The change could be an expensive one, which would run counter to the state's penchant for criminal justice reform in the name of cutting costs. The Legislative Budget Board estimates it would cost around $60 million per year to treat 8,000 extra 17-year-olds in the state's juvenile probation programs and secure lockups. Counties would have to cover between $100,000 to over $10 million each year, depending on their size. (A 2012 analysis by University of Texas researcher Michele Deitch suggests that, in the long run, the change would actually save $89 million for each cohort of 17-year-olds, considering the economic benefits of rehabilitating youth before they can become serial offenders.)
Whitmire doesn't mention the cost among his objections, but he sounds wary of adding the additional stress to a juvenile justice system that's still a work in progress. He even doubt whether 17-year-olds would be any safer in juvenile facilities.
"Currently, the Juvenile Justice Department does not classify or segregate youth by age. I have a real problem with [placing] 14- and 15-year-olds in with the 17-year-olds." While it may not be ideal to have 17-year-olds in adult facilities, Whitmire says he's even more concerned with the juvenile lockups where 13-year-olds are housed near others as old as 19.
"In most instances, because the adult systems are better controlled and supervised," Whitmire says. "If I was a vulnerable 17-year-old, I'd be much safer in the adult [system] because I'm going to be protected and recognized as a 17-year-old, versus going back and placing me in a juvenile facility, which I think certainly at the state level is out of control."
Still, the vast majority of 17-year-olds in the system didn't commit the sort of violent offenses that would land them in a state lockup. And state law would still allow courts to certify 17-year-olds as adults for particularly heinous crimes. Placing 17-year-olds in the juvenile system by default would have the greatest impact on low-level offenders who could get extra treatment or even avoid a criminal record.
Illinois is among a handful of states that has made the switch in recent years; it began in 2009 with 17-year-olds who committed misdemeanors, before extending the change to felonies as well. Today, Whitmire says he and his staff are "seriously reviewing" the way Texas handles 17-year-olds who commit misdemeanors.
Whitmire says he doesn't expect the proposal to get a hearing in his committee this session—and as chairman, he should know. But he says the opposition, while it may have been fairly quiet, is much wider than his own.
Some of that concern surfaced during last night's hearing on Whitmire's bill. With his signature juvenile justice reform for the session just moments from passing to the full Senate, Whitmire fielded questions from a few generally supportive witnesses including Harris County Juvenile Probation Chief Tom Brooks. Brooks said he was glad to take on more youth from state lockups if he got the funding to cover them, and he talked about the expanded state oversight Whitmire proposed. But before leaving, he couldn't help but mention the big, looming question hanging over his department.
"There's a lot of bills out there with the age-of-jurisdiction change, and I think if that happens, I think it would impede the progress of this particular bill," Brooks said, as awkward laughter spread among the senators surrounding Whitmire. "I think your facilities would fill up, and your commitments would increase to the state."
"We were doing real good till you brought that up. Now we're gonna be here a while," Whitmire joked. "We will discuss that thoroughly in the future."