Too Young to Jail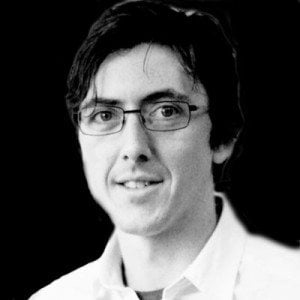 A version of this story ran in the May 2015 issue.
Senate Committee on Criminal Justice Chairman John Whitmire has been on an eight-year march to clean up the Texas juvenile justice system, driving a messy process that has involved the closure of state-run lockups, the restructuring of two state agencies and a reduction in the state's population of juvenile offenders to one-fifth of what it had been.
Not long ago, Texas was a cautionary tale of mismanagement and unchecked abuse; now it's seen as a national leader in juvenile justice reform. But this year, the question of how that reform should proceed has split Whitmire from many of his usual allies.
His priority this session is to further reduce the number of youth in remote state lockups, placing more of them in probation and treatment programs near their homes and families. There's widespread support for his bill that's intended to accomplish that.
A coalition of child advocates and criminal justice reformers has argued for another big change this session: to raise the age of "criminal responsibility" from 17 to 18.
State Rep. Abel Herrero (D-Corpus Christi) has illustrated the law's strange logic with a hypothetical: "A 17-year-old could go into a store and could not buy cigarettes," he told the Associated Press in March, "but they could steal the cigarettes and be punished as an adult."
In the House, there's apparently plenty of support for changing the law, but Whitmire is against it in the Senate.
For one, he objects on philosophical grounds: The line between juvenile and adult must be drawn somewhere, and Whitmire likes it just where it is. "I personally, philosophically, believe that if a 17-year old commits a violent act, I see no reason to change that they wouldn't be [treated] as an adult," he told the Observer.
He's also concerned that the juvenile system isn't ready for an influx of new 17-year-olds. He worries the 13-and 14-year-olds could be put at even greater risk, and he questions whether Texas juvenile lockups, in their current states, are any safer than a segregated spot in an adult jail.
"Raise the age" advocates note that even after the change, violent 17-year-olds could still be certified as adults. In 2013, 96 percent of the 17-year-olds arrested in Texas were caught for drug possession and other nonviolent crimes—and in those cases, a treatment program and a sealed record could change their lives.
Recent research has noted that young people are more impulsive than adults, but they're also more receptive to rehabilitation. Intervening early could keep many from re-offending—saving the state money in the long run.
Despite the added cost of treating 17-year-olds in the juvenile system, the conservative Texas Public Policy Foundation has signed on. TPPF analyst Derek Cohen told House members at a hearing in April that 17-year-olds simply don't belong in the adult system. "It's about using the best particular tool for the job," he said.
House members at that hearing, Republican and Democrat alike, seemed receptive to the idea. Some probation officers said they needed more time to prepare for the change, and county officials pleaded for help covering the costs. But all seemed to agree on the premise. Elizabeth Henneke of the Texas Criminal Justice Coalition reflected at one point: "Not a single person has come up here and said 17-year-olds should not be treated as kids." That may not be the case, though, if the bill comes up for debate in the Senate.