Who Guards the Guardians?
Texas counties have stripped thousands of elderly and disabled citizens of their rights — and then forgotten about them.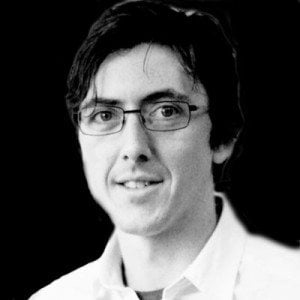 A version of this story ran in the July 2016 issue.
Who Guards the Guardians?
Texas counties have stripped thousands of elderly and disabled citizens of their rights — and then forgotten about them.
by Patrick Michels
July 6, 2016
They paid their tab at the Waffle House and put the plan in motion. Phil and John Bradley guided their mother, Rosamond, to the back seat of Phil's car, and John took the seat beside her. Driving through the familiar North Dallas streets, it wasn't long before Rosamond realized they weren't headed to her home.
"What are you doing?" she asked. It was John who answered, "We're taking you to Lubbock."
Though Rosamond protested the whole way, her sons didn't know what else to do. It was March 2009, and at 73 she insisted on living alone, hours away from them. Sometimes she didn't take her medication; sometimes she took too much. Phil had been awakened one night recently by a call from the Dallas police. She'd smashed her bathroom window and alarmed the neighbors with her screaming, an incident that landed her in a psychiatric hospital for six weeks.
When they arrived at Rosamond's new home at an Alzheimer's care center, she refused to leave the car. According to notes in her medical record, she "did exhibit some aggressive behavior." Rosamond recalls, "I struggled and kicked John where I shouldn't have." A Lubbock psychiatrist described Rosamond as "expressive/noisy," "hyperactive" and "anxious/suspicious," noting that she exhibited "bipolar disorder, psychosis and delusions."
"It was terrible," Phil recalls. "There were times that she couldn't feed herself. She would do group therapy and it was just an absolute disaster." Still, she kept demanding to go home. So, in late April, Phil filed a request in county court for authority over his mother's affairs. Lubbock County Judge Tom Head reviewed the doctors' reports and appointed Lubbock attorney David Kerby to advocate on Rosamond's behalf. Rosamond says she never met the lawyer, who did not return the Observer's calls. Without Rosamond present, which is common in guardianship cases, Head found her legally incapacitated. Phil won the right to decide where his mother lived, who she saw and how she spent her money, even if she objected — which she did, vehemently.
Rosamond says she was so heavily medicated that she spent much of her time in a fog. She couldn't leave the nursing home without supervision, and only heard after the fact that her sons had sold her Cadillac and begun moving furniture out of her house. She began to see the move as a ploy by her sons to access her money, and she felt helpless. "I had no contact with anybody," she recalls. "It was like being all alone."
Rosamond wasn't accustomed to traveling solo. In the last 20 years, her usual adventure partner was Jim Bithas, whose late wife had been Rosamond's high school friend in Highland Park. Together, Rosamond and Jim had filled their golden years with epic vacations — a week in Alaska, a month in Australia, three weeks on a cruise to Antarctica. Theirs, Jim says, is "a long love story," and with every thousand-mile journey, they inched closer to making the relationship official. At home, Rosamond had a gold ring from Jim, studded with diamonds they'd combined from their jewelry collections. It was to be her wedding ring when they married. Jim says he had no idea Rosamond was being moved to Lubbock. At the nursing home, once Rosamond was able to borrow Phil's phone, the only person she wanted to call was Jim. "Guess where I am," she told him.
Rosamond had landed in a little-understood corner of the legal system, a court-ordered, semi-autonomous state in which, for her own good, her most basic rights were given to another person. Guardianship is the state's last-ditch tool to protect people from neglect or abuse, and although it saves lives, it can be a blunt instrument. More than 53,000 Texans, most of them elderly or intellectually disabled, are under a guardianship today. Some could never make their own decisions; others, in the eyes of a friend or family member, have been making decisions that are dangerously wrong. In either case, the remedy is the same: Their legal rights transfer to a person of the court's choosing. Proponents credit guardianship for celebrity success stories such as Britney Spears, whose life and career regained stability after her father won the legal authority to step in. But guardianship is in the news much more often for its abuses.
Guardianships are increasingly common, a trend typically attributed to an aging populace and scattered families. In Texas, the number of guardianships grew 60 percent from 2011 to 2015. Nearly $3 billion in personal wealth is under control of guardians in Texas, according to one recent estimate from state researchers. But even those who oversee the system and write its laws are only recently coming around to a troubling fact: In much of Texas, there is nobody watching these cases.
Ten large Texas counties run their own guardianship systems, with legally trained probate judges, court-appointed investigators and visitors — employees or volunteers who check up on people under guardianship — to ensure that a guardianship is still necessary and isn't being used as a tool for abuse or theft. Dallas County, where Rosamond had lived for most of her life, has such a system. But she was in Lubbock County when her son Phil went to court. Lubbock County reported having 1,425 guardianships in August 2015, ranking eighth in the state both in total guardianships and guardianships per capita. The county has no system to ensure that guardians file required annual reports on the person they're looking after, nor staff to check for evidence of fraud.
For the last 17 years, the man charged with running the local guardianship system has been Tom Head, a Republican best known outside Lubbock for his one fateful appearance on local TV. Though he hasn't seen fit to pay for court staff to protect his most vulnerable citizens, Head has not been averse to raising taxes in the past. In 2012, to cite one popular example, he proposed a tax hike to protect Lubbock from President Obama and the United Nations.
"He is going to try to hand over the sovereignty of the United States to the U.N.," Head told a local Fox affiliate. "What's going to happen when that happens? I'm thinking worst-case scenario: civil unrest, civil disobedience, civil war, maybe. And we're not talking just a few riots here and demonstrations. We're talking Lexington, Concord, take up arms and get rid of the guy."
In recent years Lubbock has come to epitomize the dangers of guardianship when nobody's watching. As Rosamond Bradley recovered and tried in vain to have her rights restored, courts in Lubbock and nearby counties placed more than 50 people who did need protection in the care of strangers who lived hundreds of miles away, visited rarely, and walked off with their money. Lubbock has particularly weak oversight. Last fall, state investigators began a survey that is revealing a lack of accountability and potential for abuse all over Texas. Several years ago, Lubbock conducted a similar self-audit, but after briefly reckoning with its shortcomings, the county's guardianship system appears as ill-equipped as ever.
What qualifies you to run a stranger's life? In Texas, it's a brief class followed by a 100-question test. Private guardianship is a small but growing profession, and Texas' 358 certified guardians come from all backgrounds. Some are nurses or social workers. Others have little or no relevant experience. In 2009, Eric Watts was a recent Texas Tech graduate with his own home-building company when he founded Lubbock's first private professional guardianship firm, West Texas Peace of Mind.
Most guardianships, by far, are awarded to family members or friends. But if someone doesn't have a family member nearby, or a judge decides the family is a risky choice, the court appoints a professional, typically paid from the life savings of the person they're looking after. In Texas, 72 such professionals work within a state-run program in the Texas Department of Aging and Disability Services (DADS), with supervisors who review their work. Locally run programs in a few large counties employ dozens more, and around 50 active guardians are independent. When Watts opened shop in 2009, he was the only independent professional in or around Lubbock County. Head and other West Texas county judges began appointing Watts to meet some of their unmet demand. At one point, Watts amassed 43 guardianships, 20 of them in Lubbock County. The simplest work was at nursing homes, where people are easy to find, and already receive full-time care. In a typical case reviewed by the Observer, Head appointed Watts as guardian for a woman in a nursing home whose sole income was $460 a month from Social Security. According to court records, $225 of it went to the nursing home, she received a $60 monthly allowance, and Watts got the remaining $175.
It wasn't long before the job outstripped his ambition. While Watts kept collecting monthly fees, staff at multiple nursing homes say he visited rarely. Cathy Hines, an ombudswoman in the West Central Texas Council of Governments, went to the state Guardianship Certification Board with complaints about Watts' work for one woman in Scurry County, Billie Jean Sawyer. Hines wrote that Watts had been selling off Sawyer's property — a legitimate way for a guardian to put cash in his ward's estate — and keeping a share for himself, but hadn't been visiting Sawyer or paying her nursing home bills. Each month, she wrote, he always had some excuse for the staff. "Just seems like there is something else going on," she wrote. "I'm not sure if he [is] using her money for something else, or what. But the resident is the one suffering from what he is doing."
The state appointed Galveston County Probate Judge Gladys Burwell to review the case, though neither she nor anyone else on the licensing board had authority to conduct an investigation; she relied on whatever paperwork Hines could provide. Still, Burwell found red flags: There were references to selling off Sawyer's stock holdings, for instance, without details of the sale. In reports to the court, Watts recorded paying himself guardianship fees of $10,500. "Where is court authorizing all that," Burwell wondered in an email to the board. Where then-Scurry County Judge Rod Waller did approve charges, billed at Watts' $90 hourly rate, Waller "approved things … that most SPJs [statutory probate judges] would not have approved."
In September 2012, the board put Watts on probation, letting him keep his license if he met a set of terms, including putting $17,500 he'd collected from Burwell toward her nursing home bills, and visiting her more often. Within months, an advocate for another resident at the same nursing home complained that Watts still wasn't paying the nursing home's monthly fees. Watts finally lost his license in February 2013. The state contacted Head and other judges to share the news. "I'll be appointing a new guardian for each of his cases," Head wrote back. "I don't know who that will be yet, but will keep you informed."
It was a chance for Head and other county judges to take dozens of people out of harm's way. Instead, most were transferred to a new firm in Lubbock called Caprock ElderCare, owned by Sarah Watts, Eric's wife. Among them was Jim Shields, a middle-aged man whose schizophrenia often kept him cycling through halfway homes, jail and the street. Shields' mother, Barbara Wallace, says she was impressed when she first met Sarah Watts. "She promised the moon, and said she apologized for her husband's lack of treatment for our son," Wallace recalls. But to take Jim's case, Watts told Wallace, she'd need to double the rate her husband had charged. Wallace agreed and began paying $350 a month.
Shields was a demanding case. He lived on his own, without full-time care, and often needed help dealing with landlords, doctors and cops. At one point, Shields disappeared for six months and Wallace says Sarah Watts stopped contacting her about her son. Wallace, in turn, stopped paying, but court filings show that Watts began paying herself from Shields' savings instead. When Shields returned to Lubbock, he moved in with his mother, and the court's arrangement with Watts seemed particularly useless. Shields and Wallace tried to convince Head to end the guardianship, to no avail. In May 2015, the two filed a complaint with the licensing board. In his letter, Shields was critical both of Sarah Watts and of the county's oversight. "Judge Head here in Lubbock has consistently refused to see me through this whole ordeal," he wrote. "Where does one turn when a judge is errant?"
Head did not reply to repeated requests for comment. His assistant told the Observer he rarely gives interviews anymore.
By the end of 2014, Sarah Watts had 53 cases in nine counties — an impossible load. With each order of guardianship, Watts agreed to keep in contact with the person's friends and family, manage the person's finances, submit annual reports to the court, and spend four and a half hours with the client each month. With such a high caseload, that last requirement alone would amount to more than a full-time job — around 11 hours per workday, not counting travel across the vastness of West Texas — but there was nobody to rein her in, and she had little incentive to stop.
"It was a very well-known thing that Sarah was everything that a guardian shouldn't be," says Jordan Elder, a guardian for DADS at the time who now works independently. He says he often heard nursing home staff complain about Watts: She never visited the people in her care; she wouldn't answer the phone when they needed to approve medical care; she even regularly pocketed $20 from her wards' $60 monthly allowance. According to complaints filed with the state, some wards lost their Medicaid and Social Security because Watts failed to mail the paperwork to keep them current.
The state got its first formal complaint against Watts in January 2015. When the licensing board asked her to explain why she withheld money from the people she looked after, Watts replied that they could have asked for the money at any time. One man, she wrote, missed his payments because he was "unable to request funds," though his inability to ask was, of course, precisely why he needed a guardian. Elder worries that Watts may have taken much more than the state has accounted for.
"Who knows how much money she ran off with and where it went?" he wonders. Elder and others in Lubbock say they've been contacted by a Lubbock detective investigating the case. He's still furious it took so long to take action.
"It's not something that Judge Head wasn't aware of," Elder says. "People had written letters to him multiple times, Adult Protective Services had contacted him about it and he didn't do anything about it, and I don't know why."
Watts moved to the Austin area while her guardianships in West Texas were still in place. State records suggest it wasn't until May 2015 that Head finally terminated a single one of them. In July 2015, Watts' guardianship license expired and the commission declared her ineligible for renewal. In December, the commission levied a $25,500 fine against her — $500 for each of 51 violations — its largest ever, by far. According to commission officials, she has yet to pay. There is no legal requirement for her to pay restitution to her victims.
While Rosamond was confined to her Lubbock nursing home, Jim Bithas would update her by phone on the state of her house. He'd walk through the rooms and tell her which furniture was gone since his last visit. One day Bithas was there when Phil spotted their diamond ring in a box of mementos and declared that, considering his duties to the court, he'd better hold onto it. "I had no right to keep it from him," Bithas says. Bithas visited Rosamond in Lubbock every other month. Phil would reserve a hotel room and release his mother for the visits. "It was just like we were on vacation," Bithas says. After a few trips, Bithas proposed taking over as Rosamond's caretaker. Phil agreed, and drew up a list of terms: that Bithas would ensure Rosamond took her medication, and that — given her lack of legal standing — she and Bithas could not get married.
Rosamond's homecoming in spring 2010 was a grand occasion for the two of them. "It was a revelation to me, getting back to a normal life in her own home, how much she improved," Bithas says. They got along so well that Bithas asked Phil for permission to break one condition of their agreement. "I'm old-fashioned. So is Roz," says Bithas. In June 2012, against Phil's wishes, the two ventured downtown together and got their marriage license. In most ways, they were finally sharing the life together they'd imagined for so long. But to Rosamond, there was still something wrong.
"I wanted to have my life back to me where I was in charge," she says, "not my son or anybody else."
In April 2013, four years into her ordeal, the retired schoolteacher, who volunteered for years with her church and had traveled to all seven of the earth's continents, appealed to Head for freedom. In a handwritten note she pleaded with the court, "Dear Sirs, I feel very competent to take care of myself. I request that all my civil rights be restored." A year passed and Rosamond heard nothing.
She wrote again: "I want my rights restored! Thank you." This time her note caught the attention of Gene Valentini at the county's office of dispute resolution, which is Lubbock's closest thing to a court investigation office. Valentini mentioned her case to Terry Hammond, an El Paso attorney who is active in the national guardianship community. He flew to Dallas to meet Rosamond. Because Phil still managed all of her bank accounts, Hammond allowed her to retain him with a nylon American flag.
Hammond had a Dallas County court visitor check in on Rosamond, and the court visitor confirmed what Rosamond had been saying all along: Even if she had once needed a guardianship, she didn't anymore. She could balance her checkbook, the report noted, and seemed to get along fine with Jim helping to care for her. A report from Rosamond's doctor in Dallas affirmed she was fit to make her own decisions.
Head ignored the recommendations. He determined the Dallas court visitor lacked standing to intervene, and kept the guardianship in place. Another year of legal wrangling passed before he finally transferred her case to Dallas. Rosamond's sons hired a new attorney in Dallas, who argued, against the court visitor's recommendation, to maintain the guardianship. It took another year for the court to finally restore her rights.
When to place a person in guardianship is a delicate decision. Life in the care of a family member or a professional guardian can be traumatic and undignified, but doing nothing carries its own risks, too. Professional guardians and disability rights advocates are often at odds over that balance between autonomy and protection. In Texas, these standards can vary greatly from one county to the next. Every case comes with its own special circumstances, and it can be hard for a judge to say no when a family member demands control. As former El Paso Probate Judge Max Higgs once explained to a New York Times reporter, the right balance is bound to involve some risk. "If you don't occasionally have a death," he said, "you've probably made the system too restrictive."
In 2005, Higgs began alerting lawmakers that the state had become far too permissive. He spread stories of elderly and disabled people living in squalid conditions, even after visits from Adult Protective Services. Lawmakers passed reforms that year, requiring licenses for professional guardians, among other changes. State Senator Judith Zaffirini, a Laredo Democrat, has been active in guardianship reform at the Capitol for decades. She sees her work as part of a broader fight for disabled people to steer their own lives. "I believe that people should have the right to make choices," Zaffirini says. In 2015, she helped pass a slate of reforms broadly meant to defend the rights of people under guardianship; the reforms have been unpopular among professional guardians, who say the laws only make their jobs harder. One such change was a new alternative to guardianship called "supported decision-making," the first of its kind in the United States.
In both rounds of reform, though, Hammond says, lawmakers hardly touched the most basic troubles with guardianship. Texas, he says, still lacks a statewide safety net to make sure nobody slips through the cracks, and puts far too much authority in the hands of county judges who may not be qualified to make legal decisions. "This system may have been appropriate in 1845 or 1865 or even 1910," Hammond says. "But it's entirely inappropriate for the 21st century."
The Legislature did, however, begin to confront the thing that troubles Hammond the most: Across the state, guardianships are often created in court and forgotten. On the recommendation of a broad panel of guardianship experts, lawmakers funded three new auditors in the Office of Court Administration (OCA) to begin reviewing guardianships in a handful of counties. Last fall, overseen by OCA director David Slayton, the new team began digging into records in Hays, Comal, Webb and Guadalupe counties. The picture so far, Slayton says, is troubling.
"We're finding that the vast majority of cases have problems," he says. Most common are missing annual reports from guardians about a person's well-being or their finances. In other cases, there's no record of a court-ordered bond, which the law requires to guarantee a guardian won't walk off with his or her ward's money. In Webb County, Slayton says, 80 to 90 percent of the guardianships are missing some piece of vital paperwork, such as annual reports on the person's welfare, or an account of their spending from the estate. An earlier review from Slayton's office, after a quick look at 14 counties including Lubbock, mentioned finding letters from concerned family or friends tucked into the files. "Often it did not appear that the correspondence or documentation had been provided to the court," the report said. "In some instances, even though the court may have been made aware of the query, the matter did not appear to have been addressed." In this light, Rosamond Bradley's unheeded calls for help from Head seem at once less remarkable and even more troubling. "There's very little oversight occurring in those [cases] to ensure there's no exploitation," Slayton says.
It's clear, he says, that the problem goes well beyond any one county or judge — counties simply have nowhere near enough money to ensure that people under guardianship are being kept safe. Although the state couldn't afford to monitor each case manually, he says, OCA will try adapting software used in Minnesota to monitor guardianships, which analyzes reports for suspicious payments — $1,000 outlays on clothes, or a new car purchased with money from the estate. "The judges we're working with are delighted to have someone helping them," Slayton says. "They realize there's a great deal of risk here and they don't have the capacity to really help."
Guadalupe County Court-at-Law Judge Robin Dwyer was one of those early volunteers. New to the bench in 2015, he could tell that he couldn't oversee on his own the 250 guardianships he had inherited. State auditors compiled a list of his county's delinquent filers, and Dwyer has begun calling them into his court. That's only the first step, he says. Next comes a closer look at financial reports and in-person visits. This is the meticulous work it will take to gauge the depth of Texas' guardianship problems. For every scandalous story in the press about a guardianship gone awry, untold cases remain hidden because nobody is watching, and the victim is, by definition, unable to speak up.
Cathy Horvath, a deputy in the Guadalupe County Clerk's office, says this reckoning with paperwork has reminded her of the system's high stakes.
"I guarantee you there's wards out there somewhere in the state of Texas that still have on the clothes they had on last month and they have bedsores, and that's what bothers me," Horvath says. "It's a bigger job than I think anybody realized. … It all comes down to that little disabled girl or that grandma. What's happening to this person who can't take care of herself or himself? As a society, we're all responsible."
Lubbock County Court-at-Law Judge Drue Farmer handles many of the county's mental health cases, and says she sees what happens when someone who needs a guardian can't get one. Sitting in her office behind her courtroom, she ticks off a familiar sequence: homelessness, theft, criminal trespass, jail, or becoming a victim of violence on the streets. The allegations against Eric and Sarah Watts, she says, were a wake-up call for everyone who had put people's lives in their hands. "I'd been on the bench 18 years and I'd never seen a situation like that," she says. "It was so frustrating. We just didn't have enough private guardians."
Kyla Baker says that while working in a Lubbock nursing home, she saw people lose their Medicaid and Social Security coverage because of Eric Watts' negligence. When he lost his license, Baker and two other workers left to form their own guardianship firm. "We fought an uphill battle when we came in," she says, "because 'private guardians' in this area is a dirty word." Baker, like Elder, absorbed many of the cases Eric or Sarah Watts had managed. Still, even with three guardians, Baker's firm has fewer cases than the Watts managed. Some of Sarah Watts' wards, Baker says, were in jail when she took over, and had been languishing there because they needed help to arrange the proof of benefits they'd need to be released to the free world.
In the immediate aftermath of the Eric Watts affair, Lubbock County began an audit of its guardianship cases, similar to the recent work by OCA. Head proclaimed it a great success — they found some cases with paperwork missing, others left open after the ward had died. In one case, a man named Ryan Keith Tonner was still living in the Lubbock State Supported Living Center and trying to move out, but his guardian, a family member, had been dead for years and his pleas went nowhere. After this discovery, Tonner gained representation by the advocacy group Disability Rights Texas, and Head appointed Baker as Tonner's new guardian. In a case that has reached the Texas Supreme Court, the disability rights group argues that Head should restore Tonner's rights, at least to let him move out. But Baker believes he's safer living in the state facility. After years of being ignored, Tonner at least has people fighting on his behalf, even if they disagree.
Last fall, Lubbock County court administrator Cryctal Spradley took another look at the county's guardianships on her own. She took a sample of 300 cases and asked basic questions, including whether guardians were filing paperwork on time and whether they had posted a bond adequate to their ward's estate. What she found "shocked the conscience," she wrote. "Proper case management has been lacking among court and clerk staff," she wrote, while guardians' compliance with reporting rules was "abysmal." One-third of the cases she examined should have been closed because the ward had died or regained capacity, or because they were misfiled. In half the cases, guardians didn't file annual paperwork. The rate was the same whether the guardian was a family member or a court-appointed professional. In two-thirds of cases, the court — typically Head — simply waived the requirement to post a bond on the estate. Such a failure, she notes, "can be, per statute, considered gross neglect."
Years after its wake-up call, Lubbock County is doing little to protect people it has stripped of their rights. Counties with far fewer guardianships have come up with some oversight. Lubbock's court visitor program lasted about a year, until 2013. "We were just told that the county decided not to do it anymore," says Baker, who volunteered as a visitor before starting her own guardianship practice. "That was the only explanation we got."
Aquila Jordan was Lubbock's court investigator in the brief time that job existed. She works in Colorado today. She says that many attorneys on guardianship cases resisted when she called them out for approving a guardian's questionable accounting, or not holding a guardian to their annual reporting requirements. The ultimate responsibility for cutting the program may rest with Head, she says, but he was only acting in deference to attorneys and court administrators who didn't see the need for oversight beyond what the county provided before. "I think in Lubbock, the entire system was aware, and the entire system failed," she says. Before the county shut down the investigator program, the last case she worked on was Rosamond Bradley's; Jordan hand-delivered a recommendation that Head move Rosamond's case out of Lubbock. With Jordan out of the picture, the attorney for Rosamond's sons easily convinced Head to disregard it, and keep her case in Lubbock a while longer.
"The best thing a county can do, even with limited resources, is to find a creative way to ensure that we don't forget these people," Jordan says. Lubbock County's latest budget includes a note that it hopes to find funding to restart a court investigator program soon.
Rosamond Bradley's guardianship was dissolved in January. After the surprise trip to Lubbock, the years of suspicion, and $50,000 in legal fees paid out of her estate, she and her sons have reached a delicate peace. "At the moment, our family's fine," Phil says. "But if something happens to Jim, who do I call to help my mom? The next time I get the phone call at two in the morning, I don't think I'm going to be guardian."
At home in Dallas one afternoon in May, Rosamond and Bithas sat at their dining room table and told the story of their ordeal. The house is neat and clean, full of antique furniture and photographs. Hammond, sitting beside them, credits Rosamond's tenacity for making it happen. "Not many people can or will write to a judge the way you did," Hammond tells her. "What's important for you to understand is that you made this happen."
To Hammond, Rosamond's case is a textbook example of how the guardianship system can hurt people, and whole families, when it doesn't work the way it should, and how the system can be used to put things right. He used Rosamond's guardianship as a case study at the Texas Guardianship Association's annual meeting in 2015. And although Rosamond is in no hurry to return to Lubbock County, her case has at least made a lasting impression there, where it was featured in a symposium for guardians and lawyers in June.
Bithas is 82 and still working, making sales calls across East Texas. He does most of the cooking at home, and Rosamond makes salads. She reads, follows Donald Trump's presidential campaign excitedly and hopes to get back to volunteering with her church. They have dates at Outback Steakhouse and, when Bithas has his way, El Fenix. In April, they got to see Tony Bennett perform at Southern Methodist University's McFarlin Auditorium. "We saw a lot of old-timers like us there, and that kind of made us feel at home," Bithas says. "We were in the first balcony, real close. It was marvelous." Four months shy of his 90th birthday, Bennett regaled the packed auditorium with old standards, and though he forgot a line or two along the way, local critics agreed he performed his old hits with warmth and grace.
Observer intern Gus Bova contributed reporting to this story.
To support journalism like this, donate to the Texas Observer.