TCEQ Under Scrutiny Following Observer Story
Elected officials blast agency for suppressing air pollution information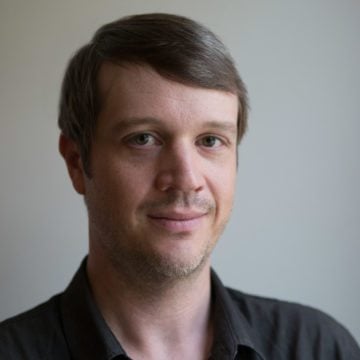 Since my piece on TCEQ's epic failings, "Agency of Destruction," was released on last week there's been an avalanche of attention focused on a key detail in the story – that TCEQ suppressed information on toxic emissions from natural gas facilities.
As the story noted, an internal fraud investigation found that agency management knew that air testing conducted in Forth Worth last December was deeply flawed but nonetheless presented the results in January as proof that the "air is clean" (in the words of deputy director John Sadlier).
The audit also revealed that upper management had ordered additional tests, including a lab analysis that found that half the samples had levels of carcinogenic benzene above the state's long-term health standards. TCEQ failed to notify the public or elected officials.
Not surprisingly, folks weren't too happy to learn about being mislead and kept in the dark. Startlegram:
Elected officials in Tarrant County reacted strongly to the news, with some calling for investigations into what happened and legislation to make it a crime for public officials to withhold information that could affect public health.

Calvin Tillman, the mayor of the Denton County town of Dish, went so far as to call for a federal investigation into the environmental commission. Federal officials are already are at odds with the agency over several other pollution issues.
U.S. Rep. Michael Burgess, a Republican from Lewisville, has likewise called for a "robust investigation" by the Texas Attorney General's office, saying he "finds it personally offensive" that the agency failed to keep him in the loop.
State Sen. Wendy Davis, a Fort Worth Democrat, a frequent TCEQ critic, has some ideas for making sure this doesn't happen again:
[Davis] said she wants to introduce legislation that would make it a crime for public officials to withhold information that could affect public health. She met with high-level officials at the environmental agency from January to March to discuss air pollution problems, but no one mentioned the problems with the previous tests.

"It is only because of the fraud complaint filed by a concerned individual that these disturbing developments about dangerous benzene exposures have been revealed," Davis said in a statement.
Davis says she met with TCEQ officials on multiple occasions in January, February and March but was never informed about the fraud complaint, the investigation, or the lab results.
At first, TCEQ's reaction was to blow the whole thing off. "I don't even know how to respond to that," Sadlier told WFAA News 8.
"I don't think there's any need to. These values are so small."
But on Thursday, as more news outlets and blogs picked up the story, TCEQ responded with a long statement that fell short of an apology.
"Regrettably, we missed an opportunity to provide the information to city officials and bolster their confidence in the quality of the air in Fort Worth," said Vickery.

[…]

The data shows that there are no immediate health concerns in the Barnett Shale area. Communication with the public is critical, and the agency will continue to make improvements in this area. Should any pollutant ever exceed a level of immediate concern, the agency will take decisive action to notify the public and take corrective measures.
The agency statement says the four lab samples had "very low levels of benzene" but notably doesn't provide the actual numbers. The Fort Worth Star-Telegram got ahold of the data and found that the highest benzene reading was 3.5 parts per billion, which is above the long-term health standard of 1.4 parts per billion.
TCEQ insists that air monitoring – based in part on two 24/7 air monitors installed in DISH and Eagle Mountain – so far shows no "immediate health concerns in the Barnett Shale area."
The Perry camp has had little to say, other than he has "confidence" in TCEQ. I guess TCEQ secrecy doesn't fit with the governor's Texas-good, feds-bad fairy tale.