Strangest State: Fifty Shades and the Virgin Mary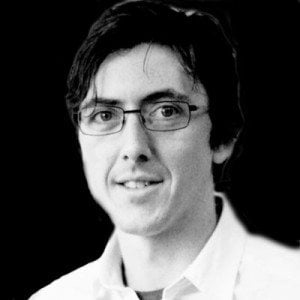 A version of this story ran in the April 2015 issue.
Above: The Virgin Mary's likeness on a hospitalized boy's arm.
Strangest State is a recurring feature on local news you might have missed from around Texas. From profiles of small-town doctors to monstrous swamp creatures found by local kids, they're stories that don't fit… anywhere, really, but we want to be sure don't go unnoticed. Got a local oddity or some small-town news to share? Tips are welcome at [email protected].
LUFKIN // The new film Fifty Shades of Grey might more aptly be titled "50 Shades of Sin," according to some East Texas pastors' recent sermons. "God is not gray, he's black and white," Harmony Hill Baptist Church Pastor John Greene told his congregation in late February. "I don't think anyone can see the movie and leave unscathed." Fredonia Hill Baptist Church Pastor Pat Kelly sermonized, "It is pornography. It is sickening. It will destroy marriages, OK? Can I just say that?" KTRE-TV's Blair Ledet explained that the pastors "agree that seeing the film would stir up emotions that shouldn't be stirred. … Mr. Grey's version of submission was very different than the Bible's use of the term."
GRANBURY // The annual Handsome Hunks of Hood County benefit was a great success, the Hood County News reported, raising $83,000 for Ruth's Place Clinic by giving some of Granbury's leading male citizens a catwalk and an audience for suggestive dancing. Firefighter Todd Lane beat out H-E-B manager Pat Wilson and Dr. Romeo Bachand for top honors from the judges. "As the evening wore on at the packed Granbury Resort Conference Center, inhibitions seemed to lower," the News reported, and emcees were forced to halt one performance after "Granbury City Council member Gary Couch engaged in a 50-Shades-of-Gray-like [sic] dance routine with a woman who seemed to have lost her skirt."
MIDLAND // Upon waking in a West Texas hospital bed, a boy discovered the likeness of the Virgin Mary imprinted on his arm. Bedsheets had apparently left the mark, either by coincidence or divine intervention, NewsWest9 reported, and though the boy and his family declined to speak with the station, "a friend acknowledges the faith instilled in the family after seeing this image." Monsignor James Bridges of St. Stephen's Catholic Church in Midland testified to the power of personal revelations, even when the rest of the world expresses doubt. "Others may not be convinced even when they see what you're pointing out," Bridges said. "They may not get the same impression."
ROUND TOP // "While many Fayette County residents will spend Holy Week in church seeking spiritual renewal, others might be worshipping at a different altar, reported The Fayette County Record, thanks to a planned show by an "all-male erotic dance troupe calling itself'American Cowboy Las Vegas Revue.'" Round Top resident Stephanie Welch booked the act to help liven up the annual antiques festival, but some locals told KXAN-TV the antiques show was doing just fine without semi-nude country dancing. Innkeeper Kiki Teague complained that the planned performance "just doesn't fit. … That's just not really what Round Top's been about." The town of about 80 residents is otherwise best known for pie and antiques, and former Gov. Rick Perry is building a house nearby. County Judge Ed Janecka told KXAN that the show's timing on Easter weekend, and its location across from a church, "really makes it distasteful to me and the vast population."
GOLIAD // Rev. Darryl Edwards of Fannin Street United Methodist Church was in the midst of eulogizing church member Sally Bland with a "sermon about God's timing and love, mentioning that anyone, at any time, can be called to heaven," when he collapsed and died. "He was talking about how you need to be ready for death because you never know the day or hour," Edwards' sister Sheila told the Victoria Advocate, "and about then, it happened." According to family members, Edwards, 55, had spent his adult life ministering to the Goliad community, at nursing homes, traveling on his motorcycle, or by donating meals from his restaurant, Hack's Backyard Barbecue. "Those who knew him best say Edwards died doing what he loved. And if he had to die, they wouldn't have wanted to see him go any other way," the Advocate reported. "He always said you never know when you're going to go, so you have got to do what's right, right now," his sister said. "His life and death is a ministry."
WEST COLUMBIA // Brazoria County's The Facts explored young romance at West Columbia Elementary School on Valentine's Day, finding the students generally ill-equipped to answer questions about the matter. "That's because they relate more to having a crush than being in love," reporter Andy Packard learned. According to his report, second-grader Hailey Eulenfeld's sister Kayla has a crush on someone, and second-grader Rhett Roundtree claims that two girls in his class like him. Though none were planning to attend the fifth-grade Valentine's Day dance, the children did provide secondhand confirmation that "dancing and kissing" were common. Having satisfied The Facts' inquiries, the children then returned to class. "It turns out," Packard concluded, "the one love they already embrace awaited them back in their classroom: Candy."