Advocates Call for Extra Training for McKinney School Police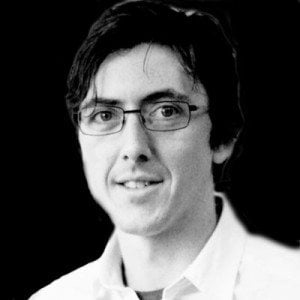 When Texas students come back to school this month, they'll be joined in many districts by police officers, members either of a dedicated school police force or city police assigned to patrol the schools. This fall, for the first time, officers in the largest school districts will have to take training on how to interact with the kids they police.
A law passed earlier this year, House Bill 2684, required the state to develop a law enforcement course specific to school police, on subjects such as adolescent development and psychology, and de-escalation. The 16-hour course will be mandatory for officers in districts of 30,000 students or more, which includes about 40 districts down to the size of Mansfield or Amarillo ISD.
That cutoff will leave some sizeable districts free from the requirement that their officers get specialized training before being sent to patrol busy halls.
In a joint letter sent Tuesday, children's advocates and civil rights groups are urging one high-profile district in particular to voluntarily adopt the training.
McKinney ISD is patrolled by the McKinney Police Department, the same force that employed Eric Casebolt, the officer who infamously stormed into a crowd of teenagers outside a pool party in June, drew his gun and pinned down a black girl in a swimsuit.
"This officer's actions call into question the adequacy of the training that McKinney Police Department (PD) officers receive, particularly youth-focused training," the letter says. Based on an agreement between the school district and the police, the school doesn't seem to require any special training in how to deal with students, according to the letter.
The groups cite racial disparities in McKinney's practices around assignments to disciplinary campuses, court referrals for truancy charges, and ticketing of black and Hispanic students, especially for vaguely defined offenses like "disruption of class." According to data Texas Appleseed received from McKinney Police, the force actually lowered the number of tickets issued to students from 2012 to 2015, but ticketed African-American students at an even higher rate.
That, the groups suggest, reveals a problem with a 2013 reform measure to eliminate the crime of "disruption of class," which had been used far more often to cite black and Hispanic students than white students. Instead of reducing disparity in ticketing, the civil rights groups suggest that officer apparently retained the same ticketing bias but applied it to another vaguely defined offense, "disorderly conduct."
"While the Texas legislature prohibited the ticketing of students for disruption of class in September 2013, the underlying biases against African-American students that produced the shockingly high citation rates have not been addressed through relevant youth-focused SRO training," the groups explain.
Morgan Craven, who directs Texas Appleseed's project on the school-to-prison pipeline, told the Observer that while she hopes McKinney ISD will embrace the new training for its school police, discipline statistics from all over the state demonstrate similar biases. The goal is to make this specialized training as universal as possible for police in schools.
"If there are going to be police in schools, we really encourage them to have this youth-focused training, or else the likelihood of incidents like McKinney earlier this summer increases," she said. "It's not good for police, it's not good for students, and it's not good for the overall climate."
Update at 2:03 p.m. August 13: In response to the groups' letter, McKinney ISD spokesman Cody Cummings said that "both the McKinney Police Department and McKinney ISD are in full support of requiring the upcoming training," and that the district was "in complete agreement" that the new training would help. Cummings said that the district does not believe it has been "administering overly punitive discipline practices, or demonstrating racial bias, [but] we will continue to monitor the school climate." His full statement follows:
McKinney ISD appreciates the NAACP Legal Defense & Educational Fund and Texas Appleseed for bringing these concerns to our attention. While House Bill 2684 does not require McKinney School Resource Officers (SROs) to receive additional student-focused training, we are in complete agreement that supplemental training in de-escalation techniques and child-development instruction is beneficial, and both the McKinney Police Department and McKinney ISD are in full support of requiring the upcoming training that will be provided by the Texas Commission on Law Enforcement (TCOLE).

McKinney ISD enrolls over 24,500 students. Last year, a total of 40 tickets were issued district-wide for disorderly conduct or disruption of class, this is down from nearly three times that or 115 citations in 2012. We are pleased with this progress and in our efforts to find more productive and effective solutions for conflict-resolution in our schools.

While we do not believe McKinney SROs are administering overly punitive discipline practices, or demonstrating racial bias, we will continue to monitor our school climate, disciplinary practices, and policies. We believe the program has benefited from its diverse make-up. Last year, eight of the 12 McKinney ISD SROs were minorities.

We believe that the School Resource Officer partnership is a critical component of our school safety program and we are proud of the positive student/parent relationships they have built over the years in McKinney ISD. We welcome any additional training that may have a positive impact on the program and the safety of our students.