Riding High and Right in the Senate, Dan Patrick Scores Education Chair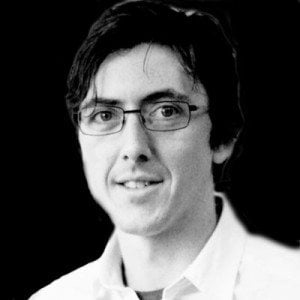 In 2007, conservative talk radio host Dan Patrick was a novelty act in the Texas Senate. His first day on the job, he delivered a grandstanding speech against the Senate's two-thirds rule, during which he invoked the founding fathers—"What's wrong with majority rule? It was good enough for Jefferson, for Madison and Monroe"—and said "excuse me" to his desk. His attempt to alter the Senate rules went down 30 to 1.
Even just a few years ago, his election to the stuffy old Senate was distasteful to mainstream Republicans. Broadcasting his talk radio show from his Capitol office was just a little, well, weird. But before there was a Tea Party, there were the "Dan Patrick insurgents," gobbling up precinct chairmanships and embracing his born-again Christianity and xenophobic rants.
"I think he would be terrible in the Senate," retiring Republican Sen. Jon Lindsay told the Observer in 2006, before Patrick went on to claim his empty seat. "He'd be a difficult person for the lieutenant governor and the leadership to work with. I don't think his agenda would be good for the state of Texas."
Five years later, his agenda pretty much is the state of Texas. When not contributing to the Observer or polishing his watercolor skills, Patrick has capitalized on a growing enthusiasm for his eye-poking brand of far-right flair. He got to carry Gov. Rick Perry's pre-abortion sonogram bill last year and share in all its attendant pageantry. Perry even appointed Patrick's son Ryan to an open spot on the Harris County bench in August. Patrick gets his campaign support from the same folks who bankroll the state's top leadership—like Bob Perry, Brint Ryan and big industry groups—and next January, he'll be the anchor for rookie hard-liners in the Senate like Ken Paxton, Donna Campbell, Kelly Hancock and Larry Taylor (the likely winners in next month's general election).
And still, things keep coming up Patrick. Thursday morning, Lt. Gov. David Dewhurst handed him a plum assignment as chair of the Senate Education Committee, where he'll be poised to push through a bill creating the private school voucher system he wants so badly. Advocates hoping the Legislature will replace some of the money pulled from public education last session won't get far with Patrick, who's convinced schools go broke because they waste too much money.
Patrick issued a statement Thursday about his new appointment: "My focus will be on accountability with flexibility, education through innovation, more local control tied to local responsibility, and the opportunity for families to choose the school that best fits the needs of their child."
"This upcoming Session will be difficult," Dewhurst said in a statement announcing chairman picks he said would bring "fresh conservative thinking and conservative solutions" to the committee leadership. New Finance Committee chair Tommy Williams is already sharpening his scissors for his first run-in with what's left of Texas' social safety net. But for ideologues like Williams, Patrick and their right-wing base, 2013 could be the Senate's best year yet.
Perry, Dewhurst and Education Commissioner Michael Williams are all lined up with Patrick supporting vouchers, and he'll have new colleagues ready to consider scrapping the two-thirds rule and letting the majority run wild. Dan Patrick's days of apologizing to the furniture are over.