Rick Perry and Wendy Davis' Bad Ideas for Solving the Refugee Crisis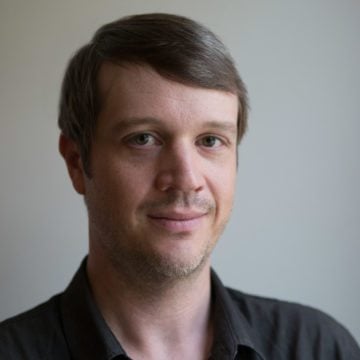 Beneath the compassion expressed by Texas' top elected leaders for the Central American kids pouring over the border lurk some dangerously uninformed, untenable and inhumane proposals.
Rick Perry, for example, has mixed empathy for the kids with calls to action that could lead to even worse suffering for the unaccompanied children and their families. Wendy Davis has inexplicably called for a special session of the Texas Legislature to deal with the situation, which would probably be as productive as those special sessions on abortion.
By treating what is arguably a refugee crisis like a national security threat—with the attendant calls for sealing the border and ratcheting up exaggerated fears of disease and "Amnesty!"—it's inevitable that we'd end up with a martial approach.
Following a visit to a Border Patrol detention facility in McAllen, Rick Perry penned an op-ed this week that is uncharacteristically interested in human suffering but ultimately amounts to so many crocodile tears:
The first thing I saw was a boy crying. Terrified and sobbing against the window of the holding cell, he couldn't have been more than 12 or 13. The room was full of other young boys, their curious eyes peering out at us as we walked by. These were the ones who made the trip alone.

[…]

The very real human consequences of our country's lax border security and muddled immigration policies huddled right there, under an open shelter in the stifling Texas heat.
Anyone with a heart, including Perry, would be moved by the sight of some very brave, and one assumes, very scared kids, who've just made a dangerous trek thousands of miles to a foreign country, only to find their lives as precarious as ever.
The governor also struck a thoughtful, if vague, note on the general outlines of the problem:
This is a complex situation and a growing humanitarian crisis that will require a multifaceted solution.
All well and good. But what does Perry propose?
The U.S. needs to act decisively. First off, the federal government needs to make it crystal clear that attempting to cross our border illegally simply isn't worth the considerable risk. People in Guatemala, El Salvador, Honduras and elsewhere who are considering making the trip need to know that they will be immediately sent back to their country of origin when they're detained, not sent to various locations across the United States or placed in the care of loved ones.

[Emphasis mine]
Although the context does not make it entirely clear, it appears that Perry is proposing that immigrants from Central America be immediately deported back to their home countries. According to immigration attorneys, this would be illegal, untenable and reverse this nation's recognition of the rights of refugees, asylum-seekers and others who have a legitimate claim to remain in the U.S.
"That's just flat wrong," said Dan Kowalski, an immigration attorney in Austin. "The only people who are being sent back immediately are those who agree to be sent back. … That can't happen under federal law. You'd have to get Congress to change the statutes. We also have one or two treaty obligations."
Typically, unauthorized immigrants caught at the border—if they're not prosecuted first—are put into deportation proceedings and will, if they stick it out, be ordered to appear before an immigration judge. No attorney is provided to them. There are a number of reasons why a judge might allow an immigrant to stay: She's a bona fide asylum-seeker, she's a victim of violence and can help U.S. authorities solve a crime, she's a refugee, etc.
The unaccompanied kids from Central America, in particular, could have compelling claims. A recent United Nations report, based on interviews with 404 minors who entered the U.S. in the past few years, found that 58 percent "were forcibly displaced because they suffered or faced harms that indicated a potential or actual need for international protection."
Barbara Hines, who directs the immigration law clinic at the University of Texas School of Law, wrote in an email that the Central American children are afforded "special protections under the law and may qualify for reunification with family in the U.S., special immigrant juvenile status or asylum, depending on their circumstances. Second, under our international law obligations, incorporated into the immigration statute, a person fleeing persecution may not be returned to his or her own country if he/she establishes a fear of persecution. So clearly not everyone can be sent 'immediately back' as Perry claims."
There's also the glibness of Perry's solution. If you care about these kids, then you have to care about what would happen to them if you booted them back over the border. Melissa del Bosque reported extensively in 2010—where was Rick Perry then?—on the fate of Mexican minors who are deported back to Mexico. Some of them, abandoned, become victims of violence or rape, fall into the hands of cartels, or meet fates we'll never know. Others, desperate to flee the violence and poverty of their homes or eager to reunify with family members in the U.S., will attempt to cross over and over again. "Where I come from," one 15-year-old Mexican boy told Melissa, "we're not afraid to die."
And what does Wendy Davis have to say about the "humanitarian crisis" at the border?
In a letter to Rick Perry, she mostly echoed the Republican-led effort, including the deployment of Texas law enforcement to the border. She did suggest that "adequate food, shelter, clothing and healthcare are equally important" but proposed a special session of the Legislature to take up how to pay for it—an idea that was roundly condemned and mocked by immigrant advocates. John-Michael Torres, an activist in Mission in the Valley, wrote on his blog that a "special session would open the legislature to a flood of anti immigrant bills. We'd see a repeat of 2011, when more than 90 anti immigrant bills were introduced."
Davis also called on Obama to provide "a sufficient number of [immigration] judges" to provide for "immediate hearing[s]" for the Central Americans. How such judges could be found, trained, deployed to the border and provide due process in adjudicating complex claims "immediately" she didn't explain.
This also didn't sit well with activists. "So basically a call for more immigration judges without a call for additional legal aid means a faster deportation process," wrote Torres, who helped organize a "Facebook bomb" of Davis' Facebook page in response. "So she wants to deport them back to the extreme violence they're fleeing. WTF."
But after Torres and his group, La Union del Pueblo Entero, targeted Davis, her campaign pointed them to a letter she had sent Obama on June 23rd. The letter is very similar to the one that she sent Rick Perry but with one key difference: She asked Obama to provide for attorneys ad litem for the kids in addition to more immigration judges. I've asked the Davis campaign for clarification on why this wasn't included in her widely touted letter to Perry.
Kids crossing the border alone is not a new issue. Folks on the front lines have been struggling with this vexing phenomenon for years. Politicians who show up during a crisis moment proffering quick-fix solutions will do more harm than good. It's easy to express some cheap form of empathy. It's much harder to come up with real solutions. On that thought, I'll leave you with what Melissa wrote in 2010:
If government leaders could rise above the divisive politics, they could stop this humanitarian crisis. Mexico and the United States have binational accords and a repatriation program to protect migrant children, yet neither country ensures they're safely returned home. The U.S. Border Patrol and the DIF could set up a database to monitor children at risk to prevent them from ending up on the streets. The U.S. Congress could pass comprehensive immigration reform that includes a family reunification process to prevent children from being dumped in Mexican shelters. The Border Patrol already has a congressional mandate to screen for vulnerable kids and refer them to U.S. agencies that can help, yet advocates say it's not being done. One thing is for certain: Until politicians on both sides of the river eradicate the poverty that uproots these families, children won't stop coming. Even if the United States puts soldiers on the border and spends billions on fences and high-tech equipment, they're not going to stop the exodus.