Pharmacists Ask Lege for Cover from New Medicaid Privatization
Last year, Perry pals secured a new layer of privatization in Texas' Medicaid payments. Now independent pharmacists warn it's putting them out of business.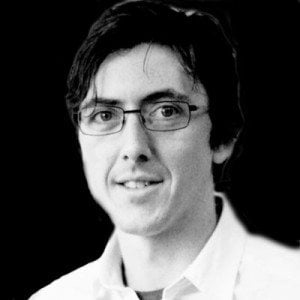 Late last year in our story on the many ways Gov. Rick Perry's pals have had their way in Texas ("The V.I.P. Room," December 2011), Abby Rapoport made an example of a fight between big health care corporations and independent pharmacists, and how lobbyists close to the governor helped tip the scales.
In the latest step in Texas' march to public health care privatization, some lawmakers wanted to insert a private-sector middle man into the system for reimbursing pharmacists serving customers on Medicaid. As they wrote in our December issue:
That would mean handing over Medicaid prescription drug negotiations to a for-profit company that would ostensibly save money for the Medicaid program by negotiating lower payments to pharmacies. Advocates argued the state could save as much as $100 million. Independent pharmacists would likely bear the brunt of such savings, losing the money they made serving Medicaid clients.
With a little help from former Perry staffers Ann-Marie Price, Victoria Ford and Mike Toomey too, of course, those prescription benefit managers got the measure pushed through. It wasn't long before the pharmacists got a taste of just how rough the new system would be. By October, many independents got a contract offer from one of those pharmacy benefit managers, Wisconsin-based Navitus, offering a dispensing fee of just $1.35—an 80 percent cut from the $6.50 fee Texas had been paying.
On Tuesday, a handful of those pharmacists waited out a long hearing at the Capitol to warn the House Public Health Committee that managed Medicaid looks just as dangerous as they'd warned it would be last summer.
Ronald Louis Rumsey, who runs Elam Road Pharmacy in Dallas, told the committee that 75 percent of his business is Medicaid. He said he's carved out a niche selling meds and equipment for kids with asthma.
"To be blunt, I will not be able to take care of these asthmatic children unless something is done about the plan." Under the contracts offered by Navitus and CVS Caremark, he said, "Applying the reimbursement formula from Navitus, and applying the proposed formula from CVS Caremark, I've determined that I will literally go broke trying to keep my pharmacy open."
"In my heart, I don't believe that the Legislature intended this to happen," Rumsey said.
Committee chair Lois Kolkhorst sounded sympathetic to their concerns. At the very least, she said, the new system makes it harder for the state to follow Medicaid spending through the system, because the PBMs are basically a "black box."
"They can buy in bulk and they can do possibly a good job," she said, but who knows? And if pharmacies go out of business, or won't take a loss to serve Medicaid patients, then mailing prescriptions to rural and inner-city patients is the only way to reach them, Kolkhorst warned, and "we're headed down not a cost-saving path" at all.
Pharmaceutical managed care backers helped sell the state on "modernizing the Texas Medicaid pharmacy program" by promising $1.2 billion savings over the next decade, backed by numbers from the National Center for Policy Analysis, a Dallas-based free-market advocate.
Texas Health and Human Services Commission spokesperson Stephanie Goodman has said there are plenty of safeguards built in to protect patients while the state's busy saving money with managed care. "Any company that sets the rates too low to ensure our clients have that access will end up losing its contract with the state."
But pharmacists say there's no protection for them. One after another, they pled with the committee, using as many magic buzzwords as they could. They're small business owners, they reminded. Job creators. Once they start having to lay off employees, what happens to them? Unemployment and Medicaid for those folks too.
One group that represents them, the Texas Pharmacy Business Council, wants HHSC to guarantee a minimum rate for reimbursing pharmacies or give small pharmacies an exemption from the managed care system. President Richard Beck, told the Observer yesterday the group is asking the Legislature to move fast and ask HHSC to protect independents from the pharmaceutical benefit managers' harsh terms.
"They're all scared to death, I'll tell you this. And they should be," Beck said. "If we wait till the next Legislature, we're gonna have pharmacies gone. And they don't come back."