Open Records: Behind UT's Decision to Kill the Cactus Cafe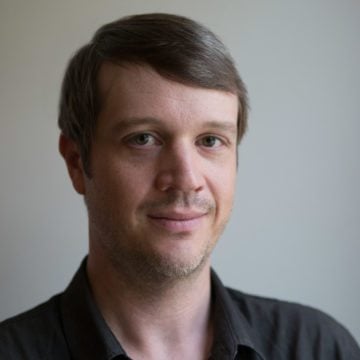 [Note: For the time-being, please download the high-resolution files here, not from the menu to the right.]
For those of you not following this admittedly somewhat Austin-centric story, UT-Austin administrators rocked the university and music communities in late January when they announced that the 30-year run of the venerable Cactus Cafe – an on-campus music venue that helped launch the careers of Townes Van Zandt, Nanci Griffith and Lyle Lovett – would come to an end.
At the same time, UT officials announced the termination of Informal Classes, a decades-old program in which community members can learn how to fix a bike, square dance, or do business overseas.
Although Informal Classes has its outspoken supporters, the fallout from the Cactus has been the most intense. Music fans from around the world have blasted UT-Austin for sacrificing a cultural institution in order to save a few bucks.
Supporters of the club have formed "Friends of the Cactus Cafe" in a bid to keep the space open in its current configuration.
***
In response to an open records request, UT produced 228 pages of documents related to the closure of the Cactus Café and the termination of Informal Classes.
The documents largely consisted of emails and memorandums exchanged among personnel of the Division of Student Affairs, the Dean of Students and the Texas Union.
Simply inspecting the records cost $2.50 but obtaining copies of everything would have set us back $441.30. UT's policy is also that if you have take more than 50 pages you must pay for the labor and overhead involved in locating, compiling and copying the records.
In addition, if you request copies of information gathered from two or more buildings, UT assesses a pro-rated labor/overhead fee.
It's a prohibitively restrictive policy but if the Tower's good at anything it's wrapping open government policies in burnt orange tape.
So, to avoid exorbitant costs, we had to keep the number of pages at 50 or below and get copies of records from just one building.
We opted to take 50 pages from the Division of Student Affairs, which are available for download here or here (for high-resolution version). There were other records of interest from University Unions and the Dean of Students that Cactus/Informal Classes supporters could easily request.
The email for public information requests is [email protected]
I highly encourage folks to peruse these records for things of interest and post comments, thoughts and ideas here.
Here are some things I found:
***The proposal to "repurpose" the Cactus Café and eliminate Informal Classes came directly from Andy Smith, executive director of University Unions. Smith was under pressure to come up with funds for a 2 percent pay-raise for staff in fiscal years 2010-'11 and 2011-'12. The total pay increase for University Unions employees amounts to $122,365 for the two-year period.
***As the Austin Chronicle has pointed out, the media continues to report – erroneously – that discontinuing the two programs would save $122,000 annually. The "savings" figure cited in UT budget documents is actually $173,809 over two fiscal years (e.g. 2010-2012), including IT services, advertising and an "administrative services fee."
However, since two full-time employees are being offered new positions at comparable or higher salaries, the actual total "savings" from eliminating the Cactus and Informal Classes appears to be no more than $74,293 for the biennium, or $37,147 per year.
***In a December 1st memo to VP for Student Affairs Juan Gonzalez, Smith justifies the closure of the Cactus and Informal Classes to his boss because "both operations have struggled to maintain profitability."
***According to budget documents, the job offered to Cactus manager Griff Luneburg is a temporary position "researching and developing daytime programming and other programs in the Texas Union Underground." The position would end in September 2011 and according to a budget chart (see "Appendix C") the exact amount of Luneburg's salary ($38,628) is credited toward the merit pool in 2012-2013.
***In a December 3rd memo, Juan Gonzalez asked Union director Andy Smith if he had considered any alternatives to eliminating the Cactus and Informal Classes. Smith responded that the "only other options" – reducing funding to the Student Events Center or reducing Union building hours – would have a "material negative effect on the Union's core mission" and were unacceptable.
Smith dismissed another Gonzalez suggestion that perhaps Informal Classes could be sacrificed while saving the Cactus.
"There is no halfway point that gets us to the $121,000 that we need," Smith wrote.
Gonzalez also asked if another university entity would want to take over the Cactus or Informal Classes. "I know of no other University entity that would need or desire either of these programs," Smith said. It's unclear whether Smith approached the Texas Exes, who have suggested hosting the Cactus Café at their campus headquarters.
One of Gonzalez' aides thought the question hardly worth asking.
"Do you really think he [Smith] will voluntarily turn over space in his facility to anyone else- even in Student Affairs?" wrote Donna Bellinghausen, assistant Student Affairs VP, to Gonzalez in an email. "You are such a dreamer."
*** In an email to Andy Smith and other Union personnel, Texas Union Director Crystal King explains that the Cactus "repurposing" fits into larger programming changes at the Union.
"The Student Events Center (SEC) is moving away from large broad events to embrace a multiple small event programming model. In the coming year we will see that change through daytime programs and events around the campus and throughout the Texas Union.
"The Student Events Center staff will likely adjust the organizational design of the Music and Entertainment Committee to include an assistant chair position. This student will benefit from working with an advisor who will help with his or her developmental process and gain real world music industry experience by working with the manager of the Cactus to coordinate with road shows and book entertainment. This student will be responsible for hosting events such as open mic nights and small coffeehouse appropriate entertainment in the Cactus Café."
***Smith acknowledges that music programming at the Cactus will drop off precipitously after the space is "repurposed" for students.
"Currently the Cactus produces six shows a week," he writes in response to a Gonzalez question. "We anticipate a total of at least six music related shows in the space a semester and at least four to six other events each semester from the SEC general population. The Student Events Center can not support a full six night a week Cactus schedule."
***Smith describes both the Cactus and Informal Classes as "in decline." For Informal Classes, he points to figures that showing a decrease in enrollment, from 12,471 in '06-07 to 11,096 in '07-08 to 10,188 in '08-09. However, the number of faculty, students and staff enrolling in classes actually increased during that time-period: from 1,246 in '06-07 to 1,366 in '08-09.
For the Cactus, Smith cites annual losses that hover around $55,000 each year for the past 5 years.
Smith claims that many artists have abandoned the Cactus for larger, higher-paying Austin venues such as OneWorld Theater, Stubbs, La Zona Rosa, and the Continental Club.
"While it might be thought that the Cactus should do as other clubs do and balance its budget from alcohol sales, this has proven unworkable," Smith wrote.
"Analysis has shown the Cactus would need to sell twice as much alcohol as it does now to break even. The limited attendance means the customer base would have to pay twice as much (not very likely) or drink twice as much (a legal, risk management, moral and situational dilemma to say the least). None of this includes resolving long-standing issues such as lack of parking and loading/unloading space, difficulty of finding the venue, having to shut down over the University holidays, etc."
Elsewhere, Smiths writes: "Another concern is the relatively small size of the Cactus, making it inappropriate for most bands popular with students that require amplification that produces high sound levels that raise the potential of hearing damage."
***The university administration was aware that the Union Board didn't take a vote on Smith's proposal. In fact, a press release announcing the decision had to be edited at the last minute to change "vote" to "action."
***Some university administrators complained about having to make themselves available to reporters over the weekend.
"Must we be on call?" asked Dean of Students Soncia Reagins-Lilly, in an email on Thursday, January 28th. Reagins-Lilly earns almost $200,000 a year.
"Not necessarily, but it gives us the opportunity to be the lead spokespersons and provide perspective if it goes negative over the weekend," responded David Ochsner, a communications coordinator in Student Affairs.
Student Affairs even looked into purchasing disposable phone numbers or using Skype to avoid giving out personal phone numbers.
However, Gonzalez was not happy with his subordinates whining. "I'm having problems with this privacy issue," he wrote in a Friday email to Reagins-Lilly, Smith and Bellinghausen. "What privacy for management? I view very limited privacy for upper management when it comes to communication needs and public affairs responsibilities. We should discuss further."
On Saturday, outraged Cactus supporters began emailing University administrators to blast the decision. Gonzalez asked Smith to prepare a response and expressed "concern" that Smith hadn't promptly returned a Statesman reporter's phone calls.
Smith fired back an angry response: "It is my strongly held opinion that my actions (especially considering that the time of his first call to be when you would expect people to be eating the evening meal), were prompt and totally understandable, reasonable and professional."
Update
Here's a cellphone photo of the email from Andy Smith to Juan Gonzalez in which Smith defends his handling of the Statesman reporter. Sorry for the low quality. I couldn't afford to purchase this copy because of UT's wacky open records policy.
Click through for a larger image.