Never Say Sine Die: Legislature Returns to Ideological Special Session Agenda
As if the regular session wasn't terrible enough, Governor Greg Abbott has called lawmakers back for another 30 days of hell.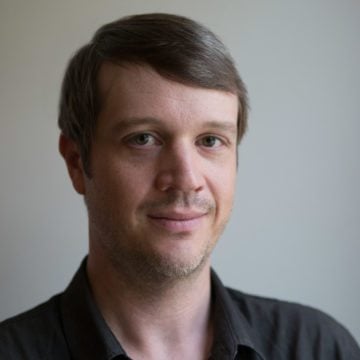 If your town suddenly seems emptied of crooks, scoundrels and liars, it's probably because state lawmakers are trickling back into Austin for a very special legislative session that begins Tuesday. One sign that they're back in town: political fundraisers involving machine guns and hors d'oeuvres. (There's no prohibition on accepting campaign contributions during special sessions, nor one apparently on mixing firearms with finger food.)
For 30 days, the 181 members of the Texas Legislature —unless Representative Dawnna Dukes has somewhere else to be — will convene in the Capital City for a session that seems to excite no one other than Lieutenant Governor Dan Patrick and Governor Greg Abbott. Though it's been a record hot summer in Austin, one lawmaker, riffing on Game of Thrones, captured the mood as #winteriscoming.
Well Lt. Governor reminding us that… #txlege #WinterIsHere pic.twitter.com/F2f6bUR05q

— Rep. Poncho Nevárez (@poncho_nevarez) July 13, 2017
When lawmakers left Austin in late May, the consensus was that the 85th Texas Legislature was one of the worst in memory. Lawmakers accomplished little of substance amid a toxic, divisive atmosphere stoked largely by Patrick's theatrics and the hard-line agenda of the boys (and one girl) of the House Freedom Caucus. Much of the 140-day session was dominated by discussion of the bathroom habits of trans children. When lawmakers weren't brawling or begging for mercy, they managed to pass a mean-spirited bill targeting brown people that its authors insist isn't racist. The final days featured one lawmaker calling ICE on immigrant rights protesters and threatening to put a bullet in the head of his colleague.
But, Oh Happy Days!, Abbott has called everyone back to plow through a 20-point agenda that is both random and deeply ideological. In truth, there's only one thing that lawmakers must do: Pass uncontroversial legislation to reauthorize professional licensing agencies like the Texas Medical Board. These "sunset" bills failed in the regular session thanks to Dan Patrick's clever maneuvering over his bathroom bill. Without action, the agencies will otherwise have to start shutting down September 1. Abbott has ordered the Lege to pass the so-called sunset bills and then, and only then, move on to his other priorities.
Abbott has tried to shed his "AWOL governor" reputation by putting forward a 20-point agenda, a potpourri of causes such as school vouchers, anti-abortion measures, attacks on local control and, of course, "privacy," which has somehow become shorthand for the bathroom bill, which is itself shorthand for the striking down of nondiscrimination ordinances and rules protecting trans people.
Some Lege-weary souls are half-seriously pushing for #SunsetandSineDie, a Twitter-friendly meme that's made its way onto lapel pins, courtesy of Scott Braddock of Quorum Report. The idea is that legislators pass the sunset bills extending state agencies and then go home. Abbott has replied with his own slogan and lapel pin, "20 for 20." He's also pledged to maintain a public list of naughty and nice lawmakers, and Abbott and Patrick have already put Speaker Joe Straus at the top of the list as part of their ongoing two-on-one feud.
Inside baseball aside, I applaud the governor for setting a metric for success. Though he'll likely blame Straus if his agenda flops, his Tough Governor act and his willingness to act as a disciplinarian of members of his own party also means that he gets to own the success or failure of this special session. So, for those keeping score at home, here are the 20 goals the governor wants to accomplish by mid-August:
—Legislation to increase the average salary and benefits of Texas teachers; and legislation to provide a more flexible and rewarding salary and benefit system for Texas teachers.
—Legislation establishing a statewide commission to study and recommend improvements to the current public school finance system.
—Legislation to empower parents of children with special needs or educational disadvantages to choose an educational provider that is best for their child.
—Legislation reforming the laws governing ad valorem property taxes.
—Legislation using population growth and inflation to establish a spending limit for state government.
—Legislation using population growth and inflation to establish a spending limit for political subdivisions.
—Legislation protecting the private property rights of land owners from political subdivision rules, regulations, or ordinances that interfere with, delay, or restrict private property owners' ability to use or enjoy their property.
—Legislation expediting the issuance of permits by political subdivisions and reforming the laws governing the issuance of permits by political subdivisions.
—Legislation preventing political subdivisions from imposing on private property additional or enhanced regulations that did not exist at the time the property was acquired.
—Legislation reforming the authority of municipalities to annex territory, to exert control over territory, or to regulate the use of annexed land or land in a municipality's extraterritorial jurisdiction.
—Legislation preempting local regulation of the use of hand-held mobile communication devices while driving.
—Legislation regarding the use of multi-occupancy showers, locker rooms, restrooms, and changing rooms.
—Legislation prohibiting state or local government entities from deducting labor union or employee organization membership fees or dues from the wages of public employees.
—Legislation prohibiting financial transactions between a governmental entity and an abortion provider or affiliate of the abortion provider.
—Legislation restricting health plan and health benefit plan coverage for abortions.
—Legislation strengthening the laws applicable to the reporting of abortions and abortion complications to the Department of State Health Services.
—Legislation enhancing patient protections contained in the procedures and requirements for do-not-resuscitate orders.
—Legislation enhancing the detection, prosecution, and elimination of mail-in ballot fraud.
—Legislation continuing the operation and expanding the duties of the Maternal Mortality and Morbidity Task Force to ensure action is taken to reduce the maternal mortality rate in Texas.
—Legislation adjusting the scheduling of Sunset Commission review of state agencies.