Miracle Mike' Miles and the Prosperity Doctrine of Dallas ISD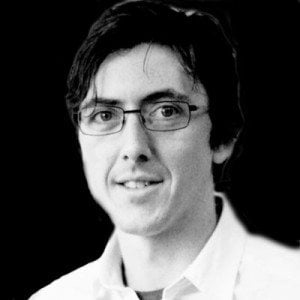 New Dallas ISD superintendent Mike Miles rode into town this summer on a wave of big promises: that he'll lure the nation's top teaching talent to Dallas, pay his teachers more and prepare far more students for jobs and college. By September 2020, according to his plan, Dallas will, quite simply, be the best urban school district in the country.
It's a very Dallas sentiment, full of the world-class aspirations that the city's upper class eats up. And it's a welcome change in tone, after a few years in which the district made its biggest news by grossly mismanaging its budget, closing schools or laying off teachers.
But the biggest miracles Miles has delivered so far have come to his "cabinet," a select and well-paid few officials. They include his chief financial officer Kevin Smelker, hired for $220,000 a year, Jennifer Sprague, his communications director who'll make $185,000 a year, and 29-year-old Chief Talent Officer Charles Glover, who spent the last four years running the Dallas branch of Teach for America and will make $182,000 at DISD.
The local press went wild when those salaries were announced in June, and teachers' groups said it was a sign Miles' leadership looked like just administrator focused on rewarding top officials and their friends. Even some DISD board members who'd been solidly on Team Miles said the pay seemed a little high.
But Miles, a former Army Ranger and Soviet intelligence adviser, stepped right up to the fight. By cutting the number of top administrators, he said, his arrangement still saved money. If Smelker's pay seemed high, well, he'd more than make up for it in the millions of savings he'd find in the district budget. And as for Sprague, 31, who was paid $100,000 less in her last job as Miles' spokesperson, Miles took the press to task for their outrage: "If Jennifer Sprague were an ugly, slightly older male with 20 years of experience who had won all these national awards would any of you make a story of it if he received the same salary?" As the Dallas Morning News reported, DISD will pay her more than the White House pays spokesman Jay Carney.
"It's just kind of outrageous to me… Everybody's sacrificing except the top people," says local NEA president Angela Davis. The district's janitors just took a 10 percent pay cut to avoid having their jobs outsourced, she says. And the school board has promised to try raising teacher salaries 2 percent in the 2013-14 school year, it's not clear where the district will find $15 million to do it. "He's coming in like a tornado and just twisting things up," Davis says.
Mike MacNaughton sits on DISD's Citizens Budget Review Commission and founded the Dallas Friends of Public Education. Over the last few years, he's advised the district on where to cut costs and how to keep teachers' jobs. He agrees the district can use some shaking up, but he he's hearing too many buzzwords from Miles and company, and not enough about curriculum and systemic fixes. He also doubts Miles and Smelker can find another $2 or $3 million to save in the district's budget. "We have cut pretty much all we can cut. In fact in the first year, we made mistakes and had to hire people back because we cut too deeply," MacNaughton says."It's not so much we need the Mike Miles and Michelle Rhees of the world to come in and say let's do things differently. What we need is to do things right."
MacNaughton has helped start a blog where teachers can vent anonymously about their concerns. He remains concerned about what Glover's hiring signifies too, worrying that entry-level Teach for America recruits fulfilling a two-year teaching commitment will be prized over classroom veterans. "We don't really need to bring in as many brand new TFA teachers in my opinion as experienced teachers who can immediately move the needle on student achievement," he says. He's also concerned about putting someone with no traditional H.R. experience at the top of such a big workforce.
But Glover points out that there's precedent for his hiring—Houston ISD chief human resources officer Ann Best was a regional TFA director before joining her district. "A lot of the characteristics, traits and qualities that we see in scaling organizational effectiveness are the exact same thing that we want to be applying in this situation," he says. And while Glover's new position in the district is all about big-picture strategy, he says he's in the midst of cleaning up more mundane workflow problems too. The goal, he says, is "excellence in every single position that we fill." He says he'll be leaning on Jamal Jenkins, a new hire with traditional H.R. experience, while he guides the hiring and recruiting strategy. (Like Miles, Jenkins is a product of a Broad Center leadership program.)
"The question becomes for us now not why we cannot do something but how we will do it," Glover says. And that's the mindset and the paradigm shift that's going to come under my leadership and that of Mr. Miles, and everyone that we're bringing on board right now."
Skeptics of Miles' approach so far point out that while there were about 10,000 students in his last school district, he oversees 10,000 teachers in Dallas. He's taking over a tough urban district where teachers haven't seen a pay raise in three years. Miles speaks often of the coming "paradigm shift" to a "student centered" way of life. He's launching a leadership academy with a call for teachers and principals with the "hero characteristic." He's discussed bringing the very hip Harlem Children's Zone model into troubled West Dallas schools, and wants to implement a performance pay system like the one he launched in his last district, in Colorado Springs.
Miles built his national reputation in large part for masterminding that pay structure and implementing it in Colorado Springs' Harrison School District Two, under a reform plan he called "Destination 2016." (If that sounds familiar, it could be because his plan for Dallas is called "Destination 2020.") By doing away with automatic pay bumps for longevity, cost of living, or earning additional degrees, Miles made teacher pay dependent on combination of classroom evaluations by principals and student test scores. Each piece counts for one half of the teacher's score under the plan, which Miles launched in fall 2010. Teachers start at $35,000 and can earn up to $90,000. Miles and his staff took great care to allow flexibility in how teachers are scored, to make it easier to advance through the system's first levels and make it harder for a teacher's salary to go down in the first few years. Even in a district with about 700 teachers, it was an incredibly complex plan.
In Dallas, one of Miles' goals is to have nearly all the teachers and staff on a performance-based pay system within a few years. Already the school board has ceded much of its authority over setting teacher pay to Miles.
To the Dallas ISD board, the new superintendent is a ticket onto the reform bandwagon sweeping the country with millions in foundation money and slick P.R. The local business community, which took a sudden financial interest in last year's school board elections, is on board, too. The Dallas Regional Chamber rented seven billboards around town to welcome Miles to Dallas.
Miles has one more telling explanation for his inner circle's high pay. Teachers and principals should be heartened, he's suggested, to see that under his watch, great performance warrants great pay. "Professionals who make a big impact on kids should be paid a decent salary," Miles told the Morning News. "Maybe we need to start changing the paradigm."
So teachers and principals can look forward to big raises too, assuming there's enough left over.