Finally, a GOP Candidate Too Extreme for the Texas State Board of Education
Bruner, no more an elected official than President Obama was a gay prostitute, lost Tuesday's runoff to a chiropractor.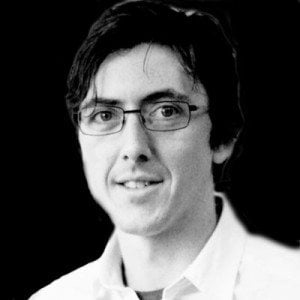 A Lufkin chiropractor and school board president, who drew very little attention for observing on Facebook that "Time flies!" and wondered, offending no one, "how many dog toys does a grand dog need," has won a seat on the State Board of Education.
On Tuesday, Keven Ellis managed an 18-point victory over his slightly better-known competition: retired East Texas teacher and tea party activist Mary Lou Bruner. Bruner rose to national infamy this spring for her anti-Muslim, anti-science and otherwise bizarre social media missives, particularly after she nearly took the majority of votes in a three-way primary race in March. Headed into her runoff with Ellis, Bruner's spot on the board seemed assured — the last-place finisher was a political ally of Bruner's who endorsed her after he lost.
Bruner never backed off her suggestions that President Obama once had been a gay prostitute or that the Illuminati control the world's wealth and power, and her top supporters tried to downplay her more extreme positions. They focused instead on her "back to basics" vision for public education and her calls to rescue the Constitution, the Bible and cursive handwriting from an education establishment more concerned with technology, science and career training.
Surprised by Bruner's near-win in March, East Texas school leaders, began sounding the alarm about her race. "We were all very surprised at the primary results," Hudson ISD Superintendent Mary Ann Whiteker told the Observer. "It was an awakening for [Ellis] as well as all those who supported him."
When a group of superintendents called her out for lying about the performance of East Texas schools — for example, that just one-sixth of high school graduates read well enough for college work — her support began to crumble. Tea party leaders and longtime friends began fleeing to Ellis' camp. The group Grassroots America — We the People, which had distributed flyers for Bruner at the state GOP convention (Anthony Bruner, the candidate's husband, had served on the group's board), pulled its endorsement a week before the election, saying Bruner never responded to requests to document her claims about the schools. "This organization requires accountability and personal responsibility from the candidates it endorses," said its director, Joann Fleming.
Fleming's desertion particularly seemed to sting. Donna Garner, a conservative education writer who stood by Bruner through it all, roasted Fleming in an open letter sent to her mailing list and posted on the blog Education Views, calling Fleming's complaint "petty and unfounded." Garner wrote that the Bruners "have had to endure untold difficulties during these two campaigns, but the cruelest cut of all is when it comes from those they consider to be their friends." Garner also wrote that Fleming was lying about never receiving Bruner's fact-check, and that in fact she had "received the e-mail but indicated no appreciation for Mary Lou's having done so."
Bruner had little to say publicly about the un-endorsement until Friday, when she finally broke her silence with a point-by-point rebuttal to an East Texas TV station — and that's when things got really strange. Her statement, intended to reframe and back up Bruner's earlier comments, included a new erroneous statistic: that a whopping 255 percent of Texas students were enrolled in high-cost programs like special education or free and reduced lunch. That statement was shortly followed by a note from, apparently, the real Mary Lou Bruner, which said the first statement had been sent by an "over-anxious supporter." Bruner agreed that "the news release said that I said 255% of the students in Texas are in special programs, making me look ridiculous."
Barring a Sarah Palin-esque second act, that may be the note on which Bruner exits the policy spotlight. Overnight, following her loss to Ellis, Bruner disappeared from the 2016 Texas Tribune Festival speaker list. In a Facebook concession post, Bruner vowed to "continue to stay involved in the issues that will impact Texas school children."
Bruner's campaign was a cartoonish illustration of a basic conflict that still remains: between East Texas' rural school establishment — a professional class of educators focused on job training and economic development — and activists more concerned that public schools are undercutting good old Christian values.
That conflict has a way of flaring up in the least likely places — but the next time it does, we know at least it won't be Bruner on the front lines.