Mary Lou Bruner's Say-Anything Strategy May Finally Have Turned Off Texas Voters
A tea party group has pulled its endorsement of the SBOE candidate over her inaccurate claims about Texas schools.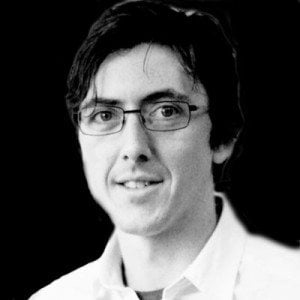 Say what you want about President Obama's career in sex work, the Illuminati's stranglehold on the world's wealth and power, or the border security implications of poisonous snakes.
Really, just say anything at all.
That plan has worked well enough for Mary Lou Bruner, whose fact-free paranoia has been rewarded with a huge share of the vote in an East Texas State Board of Education race, 3,549 votes short of winning the seat outright. Bruner heads to a runoff against Lufkin ISD board president Keven Ellis this month, and history suggests it'll be the most fired-up of the GOP base voters — generally seen as Bruner's people — who turn out for a down-ballot runoff.
But Ellis, and school administrators in the district, say the race's dynamics have shifted since the March primary, and they're counting on voters to take advantage of the "do-over" — as the Longview News-Journal put it — that the runoff has given them.
Bruner has pitched herself to voters as an experienced education professional, with a 36-year career in public schools, including 20 as a teacher and diagnostician in Brownsboro ISD. But she became one of the better-known candidates on the ballot in March for reasons unrelated to her school experience: Gawker ran a story featuring some of her old, outlandish Facebook posts uncovered by the SBOE watchdogs at the Texas Freedom Network.
East Texas education leaders told the Observer that coverage of Bruner's Facebook polemics didn't reach most East Texas voters before the March primary. In the district, Bruner was best known for her "back to basics" vision for education.
In the closing weeks of the runoff, though, it's been a different story, with Bruner's delusions about education getting her into trouble.
On May 4, Bruner treated a roomful of East Texas superintendents to some of her talking points about the critical state of Texas schools. She mentioned that a 91-teacher shortage in Lufkin had been filled by substitutes working full-time. She pointed out that just one in six graduates read well enough for college coursework, and that special education enrollment is "approaching 50 percent."
The school leaders might have found the statistics more compelling had they been remotely accurate. Bruner was corrected, gently at first and then more pointedly, by school leaders who noted that none of her claims were true. Asked whether she had even bothered to meet with her hometown superintendent, Kim Tunnell of Mineola ISD, Bruner assured the room that she had. An awkward moment followed, in which Tunnell stood up to say that, no, she had never met Bruner before.
"It's just offensive to me when someone uses inaccurate facts to portray us in such a negative light," Tunnell told the Observer. "It's scary because people are believing what she's saying and not checking things out."
Bruner did not respond to the Observer's interview requests.
Hudson ISD Superintendent Mary Ann Whiteker, who was at the meeting, told the Observer that Bruner's throwback message — that students learn less from digital materials than they did from hardcover textbooks, or that students are losing their grasp of history because they can't read cursive — is based on outmoded priorities for public education.
"I believe in cursive writing," Whiteker said. "We teach cursive writing. But it's not something to run a campaign on. What Mary Lou Bruner appears to be referencing is going back to the 3 R's and 'drill-and-kill and we're done.' And that's not what a quality education can be in today's world."
The Texas Association of School Boards picked Whiteker as its 2015 superintendent of the year, recognizing her as a leader in individualized education and community service. She was one of the few school administrators who publicly defended the CSCOPE curriculum management system when activists peddling an anti-Common Core conspiracy convinced lawmakers to ban it in 2013. Bruner's campaign has capitalized on similar fears about just what school administrators like Whiteker are doing with their kids, driving a wedge between those who'd like to improve public education and those who don't quite trust it.
"Let me tell you what, the superintendents are not all Republicans," Bruner said at a recent campaign forum, according to the Texas Tribune. "Many of them are Democrats, and they have an agenda."
But Bruner's fact-check from the superintendents has shaken some of her support, with some advocates reconsidering their endorsements after learning that the retired teacher's grasp on policy facts is shakier than they'd realized.
Her campaign website still quotes an endorsement from JoAnn Fleming, executive director of the tea party group Grassroots America — We The People, saying that Bruner could be trusted against "the lobbyists and the Big Education Bureaucracy." But on May 11, Fleming told the Tyler Morning-Telegraph she was "concerned" by Bruner's misinformation campaign and had asked Bruner for documentation of the facts she quoted. On Wednesday, the group withdrew its endorsement — a first, Fleming said, in the group's seven-year history. According to a statement from the group:
"We hoped she would issue a press release and post a statement on her website and social media pages to apologize and set the record straight with accurate, sourced information. Sadly, that did not happen."
Ellis, meanwhile, has collected support from dozens of superintendents, state officials and local pastors. "Our supporters are grassroots too," he told the Observer. "What we have is broad support from education, from the conservatives, from the Christians. It's just taken time to get that message out to people."
Ellis said his priority is helping kids compete on a global level, not "taking us back to a one-room school house like 'Little House on the Prairie." On the SBOE, that means narrowing the state's curriculum standards to give teachers more freedom, and lessening the focus on high-stakes testing.
It's a more measured, pragmatic sort of campaign message than Bruner has offered so far, but even in a late-May runoff Ellis is confident it'll bring voters to the polls.
"I really think her success at the primary was a function of not enough time and people not being informed," Ellis said. "I think we're gonna surprise a lot of people when the election happens on May 24 on how much it's changed from then until now."