Election Day Won't Change LGBT Texans' 'Extremely Underrepresented' Status
The number of openly LGBT elected officials in Texas could be as high as 14 or as low as six after election day.
The nation's second-largest state currently has only 10 openly LGBT elected officials out of roughly 470 in the United States, according to Washington, D.C.'s Gay and Lesbian Victory Fund.
Victory Fund spokesperson Elliot Imse pointed to a "strong correlation" between the number of openly LGBT elected officials in a state and its "overall level of LGBT equality." According to the Human Rights Campaign's 2015 State Equality Index, Texas falls in the lowest of four categories for LGBT rights, called "high priority to achieve basic LGBT equality."
"There are many parts of the country where LGBT people are still extremely underrepresented in government, and Texas is definitely one of them," Imse said.
He added that the presence of LGBT elected officials remains critical to the equality movement as social conservatives push discriminatory state and local legislation — including "religious freedom" measures and so-called bathroom bills — in the wake of the U.S. Supreme Court's 2015 ruling in favor of nationwide marriage equality.
"When LGBT lawmakers are in the room, they humanize our lives, they impact policy and legislative debates and they influence straight lawmaker colleagues to vote in favor of equality," he said.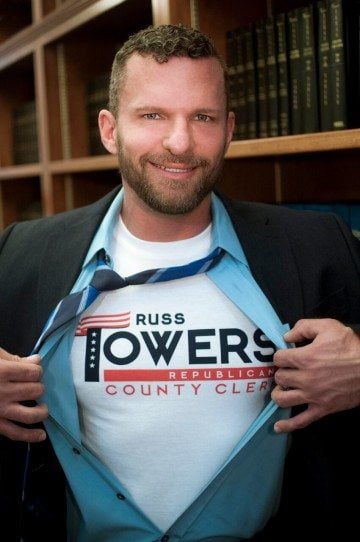 Despite its disproportionately low number of LGBT elected officials, Texas has had its share of success stories, including the nation's first out big-city mayor — Houston's Annise Parker — its first lesbian Latina sheriff — Dallas County's Lupe Valdez — and first pansexual officeholder, state Representative Mary Gonzalez, D-El Paso.
While Parker stepped down at the beginning of 2016 due to term limits, Valdez is favored to win re-election to a fourth term next month, and Gonzalez is unopposed on the ballot in her bid for a third term.
Also favored to win re-election is state Representative Celia Israel, D-Austin, who joined Gonzalez in the Legislature two years ago, giving Texas two openly LGBT state lawmakers for the first time in its history. Together, Gonzalez and Israel saw the defeat of more than 20 anti-LGBT bills in 2015.
Two of the state's current LGBT elected officials will leave office at the end of 2016. Democratic Travis County District Attorney Rosemary Lehmberg didn't seek re-election after two terms, and Republican Lamar County Clerk Russ Towers lost his primary after coming out publicly as gay.
Two openly LGBT candidates in Harris County could offset those departures, especially if, as some experts predict, the county will vote Democratic in the presidential race. Democrat Kim Ogg is vying to unseat Republican Harris County District Attorney Devon Anderson, and Democrat Steven Kirkland is challenging Grant Dorfman, the Republican incumbent who presides over the 334th District Court. Kirkland previously served as a Harris County state district judge from 2008 until 2012.
Two other openly LGBT Democrats in the Houston area face slightly longer odds in districts that until now have voted solidly Republican. Jenifer Poole, the first transgender candidate to win a party primary in Texas, is challenging longtime Republican Harris County Commissioner Steve Radack in Precinct 3. And Dakota Carter is vying to unseat Republican Donna Bahorich, who chairs the State Board of Education, in District 6.
In Austin, Jimmy Flannigan hopes to become the first openly LGBT member of the City Council in more than six years. Flannigan is taking on District 6 incumbent Don Zimmerman, who narrowly defeated Flannigan two years ago and has equated homosexuality to pedophilia.
Other LGBT candidates in Texas include Gary Stuard, a Green Party candidate who's challenging Republican Congressman Pete Sessions.
Imse said regardless of how LGBT candidates fare in Texas on November 8, the Victory Fund is working to recruit more in future cycles. Its sister organization, the Victory Institute, will hold one of its four annual candidate training conferences in Dallas in mid-November.
"What we're finding is that when we have LGBT candidates with the right message for the right constituents, that they can really win anywhere," Imse said.