Leaving Emerald City
NULL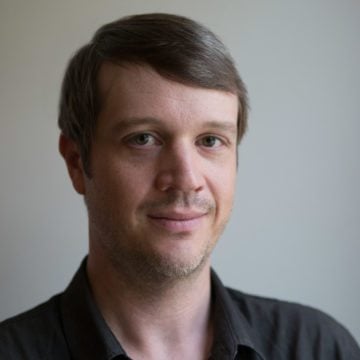 On Highway 71 near La Grange, the Fayette Power Project rises from the blackland prairie like an industrialized Emerald City, its 500-foot stacks casting a long shadow across the landscape. Up close, the 1,600-megawatt, coal-burning behemoth is even more impressive.
In August the Observer, along with a couple of dozen Austin environmentalists, toured the plant, co-owned by the Lower Colorado River Authority and the city of Austin. Goofily dressed in protective eyewear, blue hardhats, and thigh-high rubber boots, we followed the LCRA employees around the 10-acre coal campus.
Every few days, a train arrives from Wyoming bearing 120-plus railcars filled with Powder River Basin coal. A mechanical cradle swings each railcar upside-down, dumping its contents into an underground conveyor that rushes the goods either to a nearby mountain of surplus coal or into a pulverizer. The pulverizer grinds the coal rock into powder, which is then blasted into a massive combustion chamber, forming a fireball. The heat turns water into steam; the steam powers noisy, brontosaurus-sized turbines that force people nearby to wear earplugs.
The turbines at full power produce enough electricity to keep the lights on in more than a million homes. Austin's share of the plant, about 600 megawatts, supplies one-third of the city's power.  The magic of turning a black rock into billions of electrons comes at a steep price. Every year, Fayette emits 10 million to 11 million tons of greenhouse-gas-producing carbon dioxide—the equivalent of 1.5 million cars. Shut down or shrink Fayette, the argument goes, and Austin goes a long way toward doing its part to fight climate change. But how?
Four days before the Fayette tour, Austin Energy, the city-owned utility recognized as a national leader on renewable energy and efficiency, had announced its long-awaited plan for the city's energy future. The ambitious proposal calls for tripling Austin's percentage of renewable power, from 12 percent to more than 35 percent by 2020.
The plan calls for a mix of biomass, wind and solar generation, as well as energy-efficiency measures to save 800 megawatts. Then Austin could avoid building new, pollution-emitting power plants, run Fayette at 60-percent capacity, and reduce carbon dioxide emissions by 20 percent from 2005 levels. The plan wouldn't be cheap: Austin Energy expects residential bills would increase $21 a month by 2020.
Reactions from City Council members and environmentalists have been generally positive. But some want the city to move "beyond coal" and shutter Fayette as soon as possible. "We have a reputation for being a leader in green, and it's largely deserved, but now the rest of the world is catching up with us really fast," says Mike Sloan, an Austin-based renewable energy consultant who runs PowerSmack.org. In the last 10 years, he says, Austin has had "pretty much had a double-down strategy on our fossil fuel resources." Coal, Sloan argues, may look cheap now, but the rapid expansion of wind power in West Texas, pending caps on carbon, and changes in the way power is dispatched will make coal less desirable over the next decade.
"If we're still sitting in the coal plant in 2020, I think we're really going to regret it in Austin," Sloan says.
At a public meeting in September, Austin Energy head Roger Duncan heard that the utility's proposal is too modest. "No, it's not everything that can be done," he said, "but we've pushed the envelope as far as we can go."