Lawmaker Wants to Limit Challenges to Harold Simmons' Radioactive Waste Dump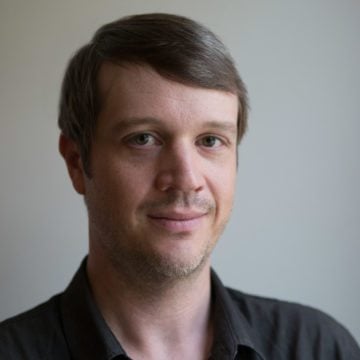 Citizen challenges to a West Texas radioactive waste dump owned by Dallas billionaire Harold Simmons (and Dallas' most evil genius) would be limited under legislation filed by state Rep. Drew Darby (R-San Angelo).
It's the latest in a long string of favors making life a little easier for Waste Control Specialists, the Simmons-owned company behind the burgeoning Andrews County dump. Darby's House Bill 1653 is a grab-bag of measures that would put up roadblocks for groups or individuals challenging the company even as it allows Waste Control to bring in "hotter" waste.
"It guts the protections that assure citizens get a fair hearing on any changes in the radioactive waste dump," said Tom "Smitty" Smith of Public Citizen.
Darby's chief of staff, Jason Modglin, however, characterized the legislation as streamlining a burdensome process.
"I think the larger theme is that we've moved past construction, we've opened the facility, we've had a few months of operation to see what works," he said.
In the last two years, Waste Control's PAC has given Darby $20,000.
Darby's bill would bar people from other states from challenging Waste Control's licenses, even though Eunice, New Mexico is the closest town to the dump. Rose Gardner, a florist, has been a long-time opponent of the dump, arguing that it puts the health of the town at risk.
"They are not any less affected because they're on the other side of the border," said Marisa Perales, an Austin attorney who represents the Sierra Club. "I just can't imagine what the justification is."
Modglin said he didn't see any reason why people from New Mexico should be entitled to a contested case hearing at the Texas Commission on Environmental Quality.
"It's a Texas facility and TCEQ is not a national body," he said. "It's a Texas body." However, the standard used by the agency—a person potentially affected by a polluter—says nothing about whether an individual resides in Texas.
The bill would also take away the three TCEQ commissioners' authority to call for "public comment or hold a public hearing" on Waste Control matters deemed "minor."
The bill would also allow Waste Control to keep operating even if a court were to order TCEQ to reconsider its license. The legislation appears aimed at an ongoing Sierra Club lawsuit. Sierra Club contends that TCEQ improperly denied the organization and several of its members in West Texas and eastern New Mexico the opportunity to challenge one of the dump's licenses through the contested case hearing process. Environmentalists and a group of state geologists and engineers have long contended that the dump is dangerously close to water tables that may even be linked to the Ogallala Aquifer.
In 2009, TCEQ decided to issue Waste Control a license to bury radioactive waste from the federal government as well as nuclear-waste generators in Texas and Vermont. (Waste Control later successfully lobbied regulators to open the dump to dozens of other states.)
Last summer, a Travis County judge agreed with Sierra Club that TCEQ should've given the organization a chance to challenge the license before it was issued. The decision is on appeal. Under current law, if the courts order TCEQ to allow a contested case hearing—basically an administrative trial—Waste Control would have to stop accepting radioactive waste, according to Perales. Darby's bill would allow the company to keep operating regardless.
Waste Control would also be allowed to bring in "hotter" radioactive waste from out of state each year. The legislation allows the company to bury 220,000 curies of waste—a curie is a measure of how radioactive something is—instead of the current limit of 120,000 curies.
"The upshot of this is that it allows the dump to be quickly filled by highly profitable radioactive materials from out of state," said Smith, "enriching Harold Simmons now. As a result when we need the dump 30 years form now for the South Texas Project nuclear reactor or the Comanche Peak reactor, there won't be space."
Modglin said the provision is just to allow for "operational flexibility" and the annual limit "doesn't affect" the overall cap of 3.9 million curies.