Radioactive Favors at the Lege
Rep. Tryon Lewis lends yet another helping hand to billionaire Harold Simmons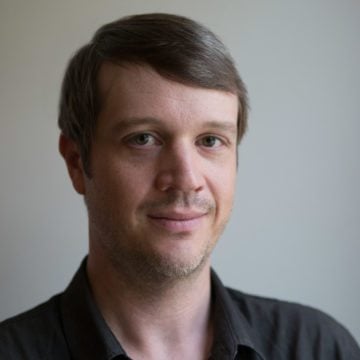 If we've learned anything from the rolling disasters of the past year – the deadly mine disaster in West Virginia, the massive oil spill in the Gulf, the horrific pipeline explosion in San Bruno, the nuclear crisis in Japan – it's that worst-case scenarios do happen, especially when human greed overwhelms everything else.
Sometimes it seems, though, that we don't learn from our mistakes. For example, is it such a good idea to build a massive radioactive waste dump in West Texas, when state engineers and geologists have repeatedly said that it's an unsuitable site? For five years, I've been covering the story of Waste Control Specialists' burgeoning radioactive waste facility near Andrews. The company, owned by Dallas billionaire Harold Simmons (aka "Dallas' most evil genius"), is very close to achieving its goal: Becoming the nation's burial ground for so-called "low-level" radioactive waste. And good for them.
Waste Control has spent two decades trying to build its waste empire. Millions have been sunk into lobbyists, political contributions, building the dump and persuading the locals that burying radioactive waste is the best thing since crude was found in the Permian Basin. They're so good that they got the citizens of Andrews to put up $75 million to help finance their facility.
It's really the elected officials and regulators who seem to have taken a leave of their senses. First, state lawmakers privatized radioactive waste disposal for Waste Control in 2003. Then they looked the other way as evidence mounted that the site is in close proximity to water tables. In 2007, state geologists and engineers wrote a memo to their superiors that "groundwater is likely to intrude into the proposed disposal units." (Read the memo here.)
Even now, as Waste Control has its state-issued licenses in hand and is burying canisters of waste, some lawmakers are finding even more ways to make life easier for this private enterprise.
Rep. Tryon Lewis, the freshman Republican who represents Andrews County, is pushing legislation that critics say would make it easier for Waste Control to bring waste from out of state and would diminish the role of regulators.
"They're greasing the skids," said Cyrus Reed, with the Lone Star chapter of the Sierra Club. "They're putting it into statute to allow these imports."
Currently, Waste Control has authorization to bury about 60 million cubic feet of radioactive waste from federal, state and commercial sources. Of that 2.3 million is slated for waste from Texas and Vermont, which long ago entered into a "compact" ratified by Congress. The Texas-Vermont compact is designed to limit the radioactive waste that can be sent to Texas. But through a loophole in the law, Texas can accept waste from any other state if approved by a majority of the Texas Low-Level Radioactive Waste Disposal Compact Commission, a body run primarily by Perry appointees. It's through that loophole that Waste Control can truck in vast quantities of waste from around the nation.
Lewis' bill takes that loophole and widens it even further. First, the legislation makes it the policy of the state that Waste Control is "entitled to accept for disposal" out-of-compact waste, even though no such permission has been granted by the compact commission or the Texas Commission on Environmental Quality. Second, it allows the company to enter into contracts at any time with out-of-compact waste generators at rates decided by the two private parties. For radioactive waste generators in Texas or Vermont, the legislation requires TCEQ to set up "interim rates" before the full rate-setting process is done.
The upshot, says Reed, is that the bill "gives far too much power to [Waste Control] and puts them in charge of the process."
One reason for the legislation, Lewis acknowledged at a hearing on Monday, is to expedite the opening of the dump. The process for setting rates could take a year or more and apparently Waste Control doesn't want to wait that long. By getting "interim rates" for Texas-Vermont waste and coming up with its own terms for out-of-compact waste the company could start accepting radioactive materials as early as November, instead of waiting until 2012.
Lewis argued that it's "vital" to allow Waste Control to bring in waste from out of state in order the make the monopoly operation profitable.
"There are very high costs to operate this facility because of all the safety measures that have been adopted here," Lewis said. However, Waste Control already has a huge pot-sweetener. In 2003, when the Lege privatized radioactive waste disposal, it allowed Waste Control to also open a dump for federal waste streams, a potentially hugely lucrative deal.
Bob Gregory, a Republican who owns Texas Disposal Systems and sits on the compact commission, testified that the whole point of the compact was to limit waste imports from out-of-state, or at least make them "rare and on a case-by-case basis." He added: "This bill changes all of that."
Moreover, he pointed out that the state of Texas actually owns the compact waste dump; Waste Control is simply the contractor.
Gregory's testimony drew a heated response from former House speaker Tom Craddick, the corporation-friendly Midland Republican who shepherded the waste-privatization bill through the Legislature in 2003. Craddick told Gregory that he thought his appearance before the State Affairs Committee was "inappropriate and [he] ought to consider resigning" from the compact commission. In January, Gregory and one other commissioner voted against creating a process to allow for imports of out-of-compact waste. "You turn around and kinda stab the commission in the back when it comes before a committee," said Craddick. "I don't think that's right."
Gregory refused and the two went on parrying for quite some time. Craddick seemed terribly concerned about Waste Control's profitability, a company owned by a billionaire. Harold Simmons has gotten everything he's ever asked for. What's one more gift from the Legislature?