Jimmie Don Aycock Wants to Think Positive and Fix These Schools
Suddenly, the Killeen Republican is one of the House's few remaining public ed experts. He'd like to talk to you about it, if you'd just stop complaining.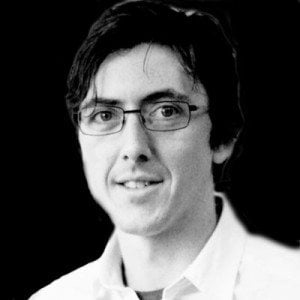 This is the first in a short series of posts checking in with legislators who'll be setting new public school policy in 2013 and beyond.
Thanks to last week's Republican primary, the already Hochberg-less Texas House got itself a swift Eissler-ectomy to match. The Capitol will be one full of newbies next year, and a few of them will be public education types who campaigned on issues like fairness in school funding and testing reform.
That leaves Killeen Republican Jimmie Don Aycock in a choice position, not only for a shot at chairing the House Public Education Committee, but also to be the guy who newer members turn to for help turning their ideas on schools into bills that stand a chance. In three terms in the House, Aycock has positioned himself as a leader on school funding and accountability, two of the hottest subjects in public ed.
Aycock faces an election challenge in November from former Killeen City Council member Claudia Brown, a Democrat who spent decades as a principal in Baltimore. His district leans pretty well Republican, so assuming he's back in 2013, Aycock is well-positioned to take over for Rep. Rob Eissler at the helm of the public ed committee. Eissler has chaired it since Aycock's freshman session in 2007.
I asked the former Killeen ISD board member if it's a job he'd want, and he laughed it off. "I think that would be awfully presumptuous of me. I'm wanting to serve wherever the speaker needs me to serve," he said.
What he'd like to do, he said, is help new legislators with school policy backgrounds turn their ideas into viable statewide policy. "Presuming I'm there, I think my role will probably to be to answer an awful lot of questions for junior members. Just trying to be helpful to the freshman or sophomore members that'll have to step up to education issues."
They've got their work cut out for them. More than half the school districts in Texas have sued the state over its school finance system, calling it unbalanced or inadequate, or both. The Legislature cut $5.4 billion from public schools last year, and they haven't embraced opportunities to put some of that money back in.
Aycock co-chairs the joint interim committee covering school finance, which is studying how to restructure the way Texas pays for its public schools, to make it more fair, and better reflect the real cost of education. Whatever they come up with, that almost won't mean more money overall, though—not next session, anyway. Any leadership position in the House will have to deal with the spectre of further cuts to the budget. It will probably take a Supreme Court ruling on the lawsuits to bring legislators together to put much more money into public schools, something that likely won't happen before the 83rd Legislature wraps up in June.
We're also in the midst of a popular revolt against the state's testing system, led by the hundred-plus school districts that have passed resolutions opposing it. Last month Aycock began writing at RethinkTexas.org, a blog he hopes will jumpstart a more upbeat conversation about how to improve the way Texas measures schools. "It's real easy to get people to say what they're unhappy with, but it's a much more tedious process to get some ideas for how to make it better," he says.
So far, he's gotten mostly complaints. The site's drawn just under 60 comments, some of them book-length, about what's wrong with Texas' testing and school rating systems. But a few comments have tapped into ideas with broad support, like technical certifications for high school kids who don't pass their end-of-course exams.
"I think our whole one-test-fits-all kinda deal is a little problematic," Aycock says. "To say we're basing our entire strategy for education policy on just a single element is just narrow." Aycock led off his blog by suggesting three separate ratings for student performance, financial management, and some other measure of overall quality encompassing college credits, career readiness and extracurricular involvement.
He'd like to see a major shift in the way Texas measures schools, but doesn't expect it to come quickly. Even without the folks who've led the Legislature for so long on things like schools, budgets and prisons, Aycock says there's no way a bunch of new leaders are going to step in and dramatically change how things are done.
"I compare the Legislature to being a great big blob of protoplasm. You get enough people pushing in one direction, it sort of squeezes over a little bit," he says. "It matters where on that great body of stuff people line up and begin pushing."