Is Sid Miller In Trouble?
The author of Texas' infamous sonogram law faces voters' ire over cuts to education and health care.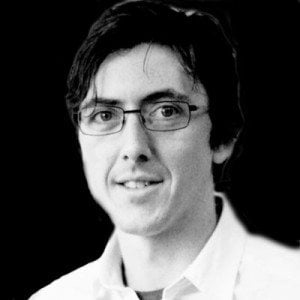 It's been a banner year for Sid Miller. After more than a decade in the Texas House, the state representative from Stephenville became a kind of national shorthand for folksy intrusion into women's health decisions, the broad leather grin stuffed into the white cowboy hat over Rick Perry's shoulder. He's been immortalized in Doonesbury, roasted on Facebook, and feted by Texas Right to Life for his role as the self-proclaimed "arthur" of Texas' pre-abortion sonogram law.
It was a big step out for Miller, the loyal Republican chair of the House Homeland Security & Public Safety Committee whose most notable other bills last session created special license plates for Bronze Star recipients and legalized the "death from above" solution for Texas' feral hogs.
Miller is a throwback kind of guy, a calf-roping champion and livestock enthusiast who earned his twang growing up in the country west of Dublin. After six terms at the Capitol, he has, according to his official bio, "emerged as the definitive pro-life, pro-family, pro-business, pro-jobs leader in the Texas Legislator [sic]." He is a founding member of the Legislature's Tea Party Caucus, and even after 12 years in office, his constituent outreach efforts are impressive—his campaign fund still pays for a "meal with constituent" at Applebee's or Chili's a few times a week. As Mimi Swartz put it in the latest issue of Texas Monthly, "If you stare at him long enough, you might easily forget that it's the twenty-first century."
Texas Republicans should be going nuts for this guy. So how come he couldn't even get half the votes in his primary race?
Miller is headed to a runoff election on Tuesday after finishing with just 179 votes more than the second-place finisher in May. He enjoys heavy support from conservative groups, corporate PACs and other lawmakers who've gotten to know him well. But Miller's opponent says that while folks in District 59—eight rural counties around Stephenville, Gatesville and Glen Rose—do care about social issues, they also need basic things like good public schools and access to health care, and that isn't what Miller has delivered.
J.D. Sheffield is a family doctor in Gatesville who received 44 percent of the vote in his first challenge against Miller two years ago. He says he was prompted to run because of something he noticed at his practice. "That was the first time in 17 years I was having so many patients come into my clinic saying, 'I can't afford my medications anymore. I can't afford my copays anymore,'" Sheffield says. Some of his patients had lost their jobs, but others, he says, just couldn't cover the rising cost of their old health insurance. "We're dealing mostly with an older population, Medicare, lots of Medicaid—those are lower revenue sources than you'll see in the larger areas where they have more private insurance, and it's a struggle for these small town hospitals to stay open."
Sheffield says the Legislature made a big mistake when it cut its loan repayment program for doctors who go to work in rural and underserved communities. "Sid Miller voted to abolish that program, and I think that was a mistake," he says.
Even when he talks politics, Sheffield speaks with a cool, even-keeled bedside manner, a strong contrast to Miller's back-slapping bluster. "Any doctor, anybody in the health profession will tell you that the Medicaid program has its problems. There's no doubt about that," Sheffield says. "But I don't think we've ever taken a serious look at trying to improve the Medicaid program and help it function better."
Earlier this month, Rick Perry refused to expand Medicaid—part of the national health care reform law—saying it "would simply enlarge a broken system that is already financially unsustainable." A week later, Perry joined Miller onstage to endorse him in his runoff against Sheffield.
Miller declined to speak with the Observer for this story.
Health care got Sheffield into this race, but public education is the issue that could win it for him. In a rural district where public schools are some of the biggest employers and greatest rallying points for the communities, Miller has fashioned himself into a champion of school vouchers—an odd choice in an area without many private schools to choose from. Miller has campaigned as an advocate for schools, but his votes have helped create the underfunded school system we have today. That his wife runs a charter school, and that he once sat on its board, hasn't helped his credibility as a defender of public schools.
Miller, a former teacher and school board member, broadly explains his views on education on his campaign site: "The next generation will make decisions one day—it's important they have the tools they will need to be effective leader [sic]."
At a debate in Glen Rose earlier this month, Sheffield said he'd been invited to meet a bunch of school superintendents from District 59, who told him they weren't even interested in talking to Miller anymore.
"This consortium of superintendents," Miller explained to the crowd, "well, that's a union, that's a teacher's union that put that meeting together. It's a superintendent's union."
Sheffield leaned against his podium and sounded exhausted, dropping his voice as if the point was just too obvious. "There's no unions in Texas," he explained, "no superintendent unions, no teacher unions."
Whatever you want to call them, they're all on Sheffield's side. In the last few weeks, Sheffield has received $10,000 from Texas Parent PAC, more than any other House candidate, thanks to a flood of new money from HEB grocery store CEO Charles Butt. The Association of Texas Professional Educators, Texas State Teachers Association and the Texas Classroom Teachers Association combined to chip in another $15,000 in the last month.
The biggest education money Miller has seen, meanwhile, came on primary day, when school voucher advocate James Leininger sent him $25,000.
"Nothing separates us more than our positions on education. I am pro-public education and he is for the privatization of education," Sheffield says. "For people not directly involved in education, they don't understand a voucher system at all, and how it can be harmful for these small towns and rural schools."
Bill Norris, the Democrat running for the seat, is a high school teacher in Granbury. But the district is overwhelmingly Republican, so the winner of Tuesday's runoff will very likely win in November.
In the last few weeks, Miller has gone on the offensive, questioning whether Sheffield is really as gun-friendly as he claims (who ever heard of a gun-loving doctor?), and reminding folks that he pals around with unions. "You can't turn on the TV without seeing his attack ads on the local stations," Sheffield says. He says he counted three identical half-page ads from Miller in the same edition of some local newspapers.
Mark Jones, a veterinarian who took 16 percent of the primary vote, and initially pledged not to endorse anyone in the runoff, has since backed Miller. County GOP chairs, too, have lined up to support their longtime representative. After spotting his own county chairman carrying a Sid Miller sign at Gatesville's Fourth of July parade, Sheffield recalls engaging him in a "verbal altercation" over his impartiality, during which Sheffield says he was on the receiving end of an angry chest-bump.
Sheffield's campaign manager has also said Sheffield was threatened at home by Miller's brother, and that someone has been pulling up their campaign signs. Miller supporters have cried foul at a Sheffield mailer that they say used a copyrighted photo without permission. It's a hot-tempered small-town race, only more so in the runoff that's the only show in town.
Sheffield may not be trying to stake out the ground on Miller's right—"The tea party's never talked to me, sir," is how he put it—but that's where he's been trying to hit back, running ads touting Miller's measly 40 percent rating on the Texas Eagle Forum's 2011 scorecard. (Nobody who backed Joe Straus in the speaker race got more than 50 percent.) For all his talk about tea party values, Miller's loyalty to Straus is costing him support from some of the far-right wave that already ousted Straus committee chairs like Vicki Truitt and Rob Eissler. Daniel Greer at the anti-Straus AgendaWise Reports wrote in May that "Miller has been marred by his support of the Speaker and his liberal policies."
That insidery political scrapping isn't what's likely to decide this race, though. Twelve years after they first sent Miller to Austin, rural Republicans in District 59 are closer than ever to getting a change. At this point, they know what to expect from him. As the Killeen Daily Herald related from a campaign forum this spring, Sid Miller is ready to pick up where he left off if he gets a seventh term: "He wants to address concerns about the state's educational system, and he still has anti-abortion legislation he wants to pursue."
Photo via J.D. Sheffield's Facebook page.