Is a Charter School a Cheaper School? Maybe Not.
Some Texas charter schools are paying a premium for their results.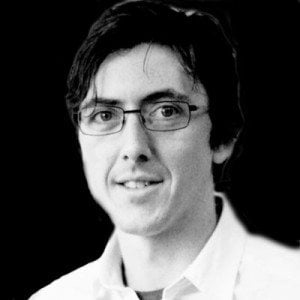 Conventional wisdom goes that charter schools are models of efficiency, of "doing more with less." They cost taxpayers less than traditional schools, charge no tuition, and freed from big district bureaucracy the best of them turn out kids better prepared for college.
That's the reasoning behind one of the school finance suits in Texas right now, filed by folks who say what matters most isn't how much money schools get, but how they spend it. A more efficient system, they say, is one with far more charter schools.
But public funding is just part of the picture for charter schools, many of which get major money from private donors like the Gates Foundation to support their programs. This private money can account for a huge difference between charters.
According to a trio of education researchers who looked at what charters are actually spending in Texas, all that classroom innovation can cost even more per student than a traditional public school. Sometimes much more.
Their report, released on Saturday, was published by the National Education Policy Center at the University of Colorado, a center for education reform research that gets some funding from teachers' groups, and often takes a critical look at the charter school industry. In a field that's long on reform boosterism, the center is one of the most prominent alternatives to the charter network PR machines.
Rutgers University professor Bruce Baker and Ken Libby and Kathryn Wiley at the University of Colorado compared schools run by 21 Texas charter school networks—including some of the largest, best established charters in the state, like KIPP, Uplift, IDEA and Harmony—to traditional public schools in the same area, serving roughly the same number of similar students. They looked at spending reports from 2008 to 2010.
The researchers picked Texas, they write, because it's one of the few states that reports what each of its public schools spends each year. They also considered Ohio and New York, two others that report spending at the school level.
While Ohio's charters are generally spending less per student than traditional public schools nearby, the researchers found a wide range of spending from one charter to the next in Texas and New York. "Overall, charter spending variation is large as is the spending of traditional public schools," they write. Especially in Texas.
Some Texas charters spend far less than traditional public schools—50 percent less, in some cases—but most spent more.
Schools in the Houston-based KIPP network top their spending rankings in Texas. KIPP is one of the best regarded networks of charter schools in the country, with its "no excuses" philosophy built on high expectations and extra time in the classroom. It also runs some of the most expensive programs, according to these researchers, propped up by big donors and foundations. In the 2008-2009 school year, KIPP Aspire Academy in San Antonio reported raking in donations of $11,000 per student—nearly twice what the average public school spent in the study.
KIPP schools in Austin, San Antonio and Dallas spent between $750 and $1,700 more per student than traditional schools, according to their reports to the Texas Education Agency—that's between 11 and 25 percent more. Based on their IRS filings, though—a more comprehensive measure of their costs—KIPP spent almost $6,500 more per student. (Throughout the study, one of the researchers' greatest frustrations seems to be the huge difference between what Texas charters reported to the state and what they reported to the IRS.)
All that extra money can be great news for the kids who like being at a KIPP school, but it's bad news if you're hoping to expand KIPP's model to public schools—which is what the charter movement is supposed to be about. KIPP middle schools spend around $2,000 more per student than traditional schools, the researchers found, and with 36,000 middle schoolers in the public system, Houston ISD would have to pay an extra $72 million to run the KIPP model just in its middle school.
In fact, Houston ISD has been using KIPP-influenced reforms in a hand-picked set of high schools for its Apollo 20 program. Responding to the study on Twitter, Houston ISD Superintendent Terry Grier seemed to agree with what it found: "HISD spends about $2,000 more per pupil in our Apollo 20 secondary schools. It cost[s] more to educate some children."
But KIPP isn't having it. The day the report came out, they released a statement saying the researchers "manufactured" their results, and that correcting for their errors would "virtually eliminate the KIPP Houston expenditure gap."
The majority of KIPP schools included in the report were not fully mature schools, which inflates per pupil costs relative to district schools with full enrollment. The researchers also included costs that they did not attribute to districts, such as interest on debt service, depreciation, central administrative expenses, and KIPP Through College – a student support program for KIPP graduates.
On Monday, Bruce Baker replied to KIPP's skewering of his research. "We have not said anywhere in our report that there's anything wrong with spending more to do a good job," Baker writes, and he's clearly frustrated by the organization's knee-jerk reaction to his work.
I guess what continues to perplex me most is the stance that KIPP takes whenever anyone writes anything about them, in a report not sponsored by them or by one of their major funders (some of which are quite good).[…]I actually hesitate to write about KIPP and perhaps that's just what they want. Apparently no one should write about them that hasn't been paid by them to write about the[m].
The study, and KIPP and Baker's responses, are full of much more nuanced numbers on what a charter school education really costs. There's a particularly huge discrepancy between what Texas charters tell the state they've spent and the larger totals they report in their taxes—much bigger than in New York. In Ohio there's a big difference too, but in the opposite direction.
This uncertainty in the data leads the researchers to a larger point: that we can't simply trust that charters are good models of "doing more with less," certainly not without a better look at what they really cost. It's worth knowing if the innovations charter schools are testing out would ever be possible in schools that don't have the Gates Foundation's help.
And if it's this hard for bunch of academics to get these numbers, think of how tough it is for parents to get a good perspective on what's being spent on their own kids.