Texas Attorneys, Activists Working to Preempt Trump's Expected Immigration Raids
"By midnight on election night, we were already flooded with inquiries from our clients. People were immediately panicked," one attorney said.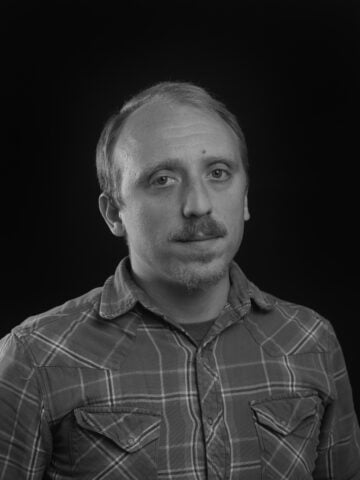 A version of this story ran in the February 2017 issue.
On a Saturday morning in December, a team of immigration attorneys herded volunteers to and fro beneath the high wooden ceilings of a South Austin church. Outside, a line of mostly Latino immigrants snaked its way from the church's entrance down the front sidewalk.
Around 40 volunteers and 50 immigrants had shown up for a "Know Your Rights" clinic held by Texas Here to Stay — a new coalition of attorneys and advocates formed to educate immigrants about their rights and help them avoid deportation.
"By midnight on election night, we were already flooded with inquiries from our clients," said Justin Estep, director of immigration legal services at Catholic Charities of Central Texas. "People were immediately panicked — even people with no reason to fear."
Texas Here to Stay came together three days after Trump's election, when a group of 35 immigration attorneys, advocates and concerned citizens gathered in a downtown Austin conference room. The mood was one of "disappointment and anger," Estep said.
The group shared notes about what legal worries they were hearing from clients and hatched a plan to protect as many immigrants from deportation as possible before Trump's inauguration on January 20.
Over the next month, Texas Here to Stay held four emergency clinics in Austin, each one in a different location. Each clinic combined Know Your Rights presentations with one-on-one legal consultations. In all, the coalition provided consultations for 170 immigrants, with 50 to 75 percent potentially qualifying for a form of relief.
Megan Sheffield, an attorney with the Equal Justice Center, said those covered by Deferred Action for Childhood Arrivals (DACA) — the Obama executive action that shields more than 700,000 immigrants with clean records who arrived as children — are at particular risk from Trump.
"No one knows for sure what's going to happen with DACA," Sheffield said. Trump has suggested he would swiftly cancel the executive action. But in December, he cryptically told Time that he would "work something out" for Dreamers, as those covered by DACA are called.
Estep pointed to another, less headline-grabbing form of damage that Trump could wreak: His administration could eliminate waivers that allow an undocumented person who marries a citizen to reside in the United States while their application for legal status is processed.
At the clinic, a young woman came for help with her asylum case. Last summer, she fled El Salvador with her young son after gang members threatened to kill her if she didn't pay them extortion money.
The woman couldn't afford an attorney and was close to being deported. Her asylum application had been filled out by a family member who speaks English. Texas Here to Stay was able to connect her with an attorney, giving her at least a fighting chance to stay.
Sheffield said she hopes to organize clinics around the state, particularly in rural areas where legal services are lacking. In the Austin area, Texas Here to Stay will launch another round of clinics in January.
Another group of activists announced a "Sanctuary in the Streets" campaign this month, which plans to defend undocumented immigrants from deportation raids with direct action from volunteers who will act as physical barriers to Immigration and Customs Enforcement agents. And Democratic lawmakers have pledged to fight anti-immigrant legislation at the state level.
This article appears in the February 2017 issue of the Texas Observer. Read more from the issue or subscribe now.