Legislature Passes Major Testing Reform and Charter School Bills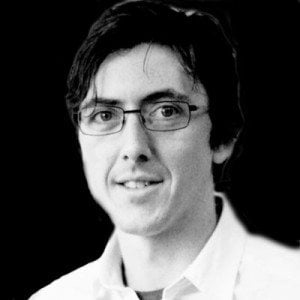 The session's two biggest school reform bills, one from each chamber, have danced around the House and Senate in the session's closing days—a stalemate that broke Sunday night as both bills passed each chamber around the same time.
Members of the lower chamber began with their own House Bill 5, which reduces the required high school tests from 15 to 5, creates a new set of graduation plans for high schoolers, and lets the state rate its schools on an "A to F" scale. The final version of the bill is closer to the House's proposal than the one passed by the Senate.
Its author, House Public Education Chair Jimmie Don Aycock (R-Killeen) urged a quick finish for one of the session's centerpiece bills, and one that saw hours of debate on the House floor in March. "Let's just vote it," he said tonight.
Rep. Mark Strama—who voted against HB 5 when it passed the House—spoke in favor of the bill this time, devoting his final speech on the House floor to the proper role of testing in education policy. (He's announced he won't seek reelection.)
"HB 5 is an improvement over current law," Strama said, but he defended the standardized testing movement of the last 20 years, crediting it with helping African-American and Hispanic students to close the "achievement gap" with Anglo students. "The problem with testing in Texas was the stakes we had attached to those tests," he said.
Rep. Harold Dutton (D-Houston) said he'd vote for the bill too, despite his concern that that it doesn't go far enough to help "the kids that are going to be on the bottom, I don't care which test you give. … If we keep doing what we've been doing, we will keep getting what we've been getting."
The House voted unanimously in favor of the bill.
Senate Bill 2, which would let the state approve around 100 new charter school operators in the next six years, had a less certain fate in the House, where charter expansion bills have died in the last two sessions.
In addition to the new charters, SB 2 moves some authority over the charter application process from the State Board of Education to the education commissioner; makes it easier to close low-performing charters; and allows school boards to turn low-performing campuses into charters.
Debate was quick, with the most critical questions from Fort Worth-area Democrats Lon Burnam and Chris Turner.
Burnam grilled Aycock, the bill's House sponsor, on the exemptions from class size limits and disciplinary program requirements that in-district charter schools would get. Turner noted it would take just one year of low performance before a campus could be turned to an in-district charter.
That bill passed 105 to 41, with no votes from a handful of Republicans along with Democrats. The Senate passed SB 2 without debate, on a 28-3 vote.
The Senate wrapped up the night's major school bills, taking up HB 5 just after 10 p.m. and approving it unanimously after a speech by Senate Education Chair Dan Patrick (R-Houston). Patrick said he wore his wedding tie tonight, one of the few times he's ever put it on, because tonight was such a special night.
"It's a great night for the future of students [and] parents," he said, before senators voted for the bill and took turns hugging him beside his desk.