In Catholic Schoolroom, Patrick and Dewhurst Unveil Plans for a Reformation in Public Ed
Without naming vouchers, Patrick and Dewhurst announce plan for a "revolution" in Texas' school system built on school choice and career preparation.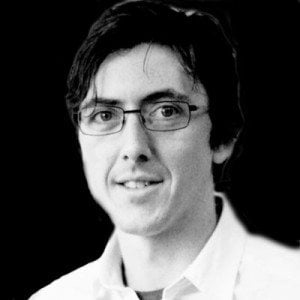 In a little Catholic school classroom a block from the Capitol, three wise guys heralded the birth of a new agenda to shake up Texas' public schools.
Surrounded by festive decorations and Christmas prayers, state Sen. Dan Patrick, R-Houston, Lt. Gov. David Dewhurst and Bishop Oscar Cantu took turns this morning introducing a broad school reform plan they'll push during the coming legislative session. The plan includes changes to Texas' accountability system; school choice; more charter schools; more career education and more online learning in classrooms.
"Look, we don't have time for evolution in public schools," Patrick said, and he wasn't talking about intelligent design either. "We need a revolution. … It is immoral to say to any student or any parent, 'You must go to a poor-performing school.'"
Even before he was named the Senate Education Committee's new chairman, school-watchers were buzzing about what sorts of reforms Patrick might push for next session. Today, Patrick finally showed his hand, and the result will keep his critics scrambling through the session. It's an all-of-the-above approach full of ideas that would be controversial enough on their own, but taken together, could turn Texas into one of the country's biggest laboratories for conservative school reform.
Patrick was clearly fired-up at the occasion. He got to headline today's press conference, after a welcome from Bishop Cantu, and a somber introduction from Dewhurst, who recalled Friday's school shooting in Connecticut before offering broad support for the plan Patrick was about to detail.
"We want to make sure public schools stay strong and viable," Dewhurst said.
Over the last few months, Patrick has suggested he would introduce some kind of voucher program—giving parents public money to spend on their child's private school tuition—but hasn't offered any details. His announcement today didn't exactly include a voucher scheme, though he said one still may be introduced during the session.
Instead, his plan includes a business tax scholarship, which would let companies divert a fraction of what they owe in taxes to a nonprofit that distributes need-based scholarships to private schools. While the details are still being worked out, he said public schools could even get in on the action and apply to receive scholarships for pre-K or afterschool programs.
"We're creating a deduction. It is not going to impact school funding," Patrick said. "This does not take money from public education. … If students leave and take these scholarships, that's one less student [public schools] have to educate."  He and Dewhurst took pains to reiterate that point—as if repeating it might make it more true—anticipating worries that their proposal is simply a voucher program by another name, drawing public money into private schools. There would be less money going to general revenue under the plan, they explained, but not necessarily less for schools. That's for the folks writing the budget to decide, not the ones writing this bill.
"This is not a partisan issue," Patrick said. "This is a moral issue … to give students an opportunity to have the American-Texas dream by giving them the best choices they can find for their education."
Public support for private tuition will be the most contentious aspect of his plan, but Patrick's school revolution reaches much further. He'll also push for more charter schools as well as allowing studentsto transfer to any public school they like.
He also wants the state to count more career and technical classes toward graduation requirements, limit the number of STAAR tests students must pass to graduate, and to build in more opportunities for online learning. And he wants to revise the state's accountability system for schools, with an A-to-F system of letter grades.
"If you're an F-rated school after two years, you need to be closed down," Patrick said at one point.
"Amen," Dewhurst mumbled behind him, quietly overcome. In his remarks, Dewhurst said he planned to advocate a "trigger" bill that would let parents vote to restructure a "failing" neighborhood school.
This may be Patrick's plan for the next session, but the trigger law, business tax credit scholarships, school choice and other pieces of the plan come straight from the playbook Republicans are pushing across the country, with former Florida Gov. Jeb Bush as lead cheerleader. In Texas today, Patrick is doing it all in the name of poor parents—"very often a single working mom," he said today.
In hushed tones, he served his plans with thick syrupy coatings of Christmas-card wisdom. "Just because you're poor doesn't mean you don't dream for your children."
Outside St. Mary's, where anti-voucher protesters gathered this morning, Texas State Teachers Association Vice President Noel Candelaria said he didn't buy the idea that public schools won't be hurt if Texas puts public money toward private tuition. "The schools are still going to be left to educate these students, with less money," he said.
Legislators have proposed vouchers, and seen them beaten back, for years. Candelaria said he figures Patrick is pushing hard for vouchers now because he sees the door of opportunity closing. "They're trying to take one last stab, knowing the demographics in Texas schools are changing."
After the announcement, teachers' groups and advocates for public school funding promptly dismissed Patrick's plans. The Texas Charter Schools Association and the Texas Association of Business wrote to offer their support.
Bill Hammond, president of the business group—which bills itself as "Texas' leading employer organization"—compared school choice with the racist history of school segregation with a clunky attempt at populism.
"For 100 years the man stood in the door and said you cannot get in," he said. "Today the man is standing in the door saying you cannot get out of a failed school."