Greg Abbott's Latino Problem
The governor is looking strong in his re-election bid but his support for Senate Bill 4 may be doing serious damage to the Texas GOP.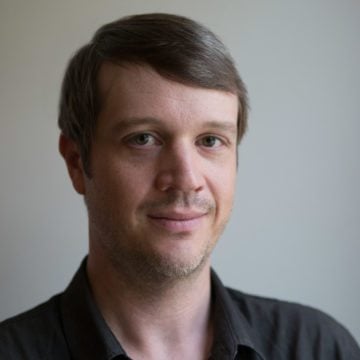 Greg Abbott announced his re-election campaign in San Antonio on Friday. Despite my eternal mystification as to why Abbott wants to be governor (he seems to be largely animated by fears of his base and Dan Patrick), there's little doubt that he's popular among the GOP primary voters who decide elections in this state. It's also the case that the governor is sitting on an obscene pile of cash — $34 million at last check. As of yet, he's drawn no Democratic challenger and the long-rumored primary challenge from Dan Patrick remains just that — a rumor.
In other words, Abbott is in good shape at the moment. But, then, that's not much of an accomplishment. How many incumbent Texas Republicans running for re-election to a statewide office have lost in the last two decades? The only name that comes to mind is Victor Carrillo, the former Texas Railroad Commission member who had the misfortune of a Hispanic surname. (He lost in 2010 to David Porter, his GOP primary opponent who barely campaigned.) There may be other examples but generally, if you're a statewide Republican, victory is pretty much guaranteed in Texas.
So, bully for Abbott: He has the numbers and he has the money. But there's evidence that he is doing long-term damage to the Texas Republican brand among a demographic group that the GOP can ill afford to alienate.

Polling conducted by the Texas Tribune and the University of Texas shows Abbott's disapproval rating among Hispanics has soared in the wake of Senate Bill 4, the anti-"sanctuary cities" law that Latino and immigrant groups have condemned as racist. In June 2016, about a third of Latinos polled by the Tribune/UT said they approved of Abbott either strongly or somewhat while 30 percent disapproved. A year later, Abbott's approval among Hispanics is about the same, 27 percent. But his disapproval rating has skyrocketed. Fifty-four percent of Hispanics say they disapprove of the governor and 37 percent strongly disapprove. A 27/54 percent approval rating means he is deeply underwater with a group that he's been courting since Day One.
It's no coincidence that he, and Ted Cruz, are spending so much time in heavily Hispanic areas such as San Antonio and the Rio Grande Valley. Abbott has gone to some lengths to pretend like SB 4 doesn't do what it actually does. After he signed the bill during a weird, hastily announced Facebook Live ceremony, he told Hispanic Texans that what they were hearing about SB 4 was "fear-mongering" and that the new law "does not pose any concern for anybody who's not a criminal." (A blatant and ridiculous lie defied by the plain text of the law.)
And, of course, he's been mentioning that his wife is Hispanic, as if his marriage to a person of color somehow proves that he can't support racist laws.
"Obviously, with my wife being the first Hispanic first lady of the state of Texas, I care very much about the Hispanic community," he said.
On the other hand, his approval rating among white people has reached new heights.