For the Lucios, Private Prison Consulting is a Family Affair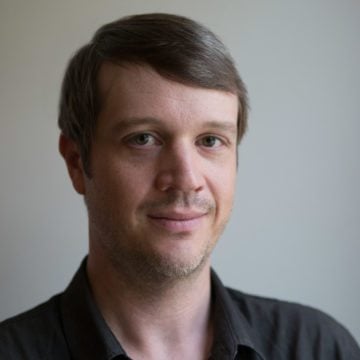 Updated below
State Rep. Eddie Lucio III, a Brownsville Democrat, is following in his father's footsteps by joining forces with Corplan Corrections, a scandal-plagued prison development company. Lucio is representing Argyle, Texas-based Corplan Corrections in its bid to build an immigration family detention center in Weslaco, a Rio Grande Valley town that is in Rep. Lucio's district.
State Sen. Eddie Lucio, Jr., also a Democrat Brownsville, "consulted" for Corplan in 2003 and 2004.
Corplan and its CEO, James Parkey, specialize in selling desperate communities on risky government-financed prisons with promises of jobs and economic development. Typically, the company talks local governments into financing speculative jail facilities and then leaves the community to figure out how to keep them open.
In recent years, Corplan has been at the center of numerous controversies, including a bizarre prison-building scheme in Hardin, Montana that involved a private military force called American Police Force run by an ex-con. The prison cost the small town $27 million but never housed any prisoners.
In one of his latest gambits, Parkey has approached city officials in several towns across the U.S. – Benson, Arizona; Las Cruces, New Mexico; and Weslaco, Texas – with a proposal to build a new detention center for immigrant families.
Parkey's reputation, however, has caught up with him in Las Cruces and Benson, where officials have nixed the deal.
That's not the case in Weslaco. Weslaco Mayor Buddy de la Rosa told me that he was first introduced to Parkey two or so years ago and the project has been in the works ever since. Corplan, he said, is handling all the details.
The company recently brought Rep. Lucio on as an attorney for the project. Weslaco is in Lucio's district.

In February, Lucio and Parkey spoke to the Weslaco City Commission and urged the commissioners to pass a resolution giving Corplan authorization to file a "grant application" for the facility, according to minutes from the meeting. (De la Rosa said he has not seen the application and doesn't know to whom it will be submitted.)
It might be a lousy deal for the city – if it's a deal at all.
"James Parkey and Corplan are prison developers who get paid when a prison is built," said Bob Libal, an anti-private prison organizer with Grassroots Leadership. "It's not necessarily in their interest to make sure the prison project is successful."
The Weslaco project is particularly fraught with risk, Libal says, because the Obama administration has all but done away with detaining immigrant families.
In August 2009, federal officials removed immigrant families from the T. Don Hutto Residential Center, a privately-operated jail near Taylor that attracted international attention after advocates and detainees reported inhumane conditions. The Obama administration has also let Bush-era plans to add new family facilities expire, said Michelle Brane, director of detention and asylum programs at the Women's Refugee Commission.
"To my knowledge – and I spoke specifically with Immigration and Customs Enforcement about this – they insist they don't have any requests for proposal out there or any plans for building a new family detention facility," said Brane. "I think they're being duped frankly."
Mayor de la Rosa said that he wasn't aware of the shift in federal policy but said it may explain why he hasn't heard from Parkey or Lucio recently. "They have been remarkably quiet for the past several weeks," he said.
Representing Corplan appears to be a Lucio family business.
According to Texas Ethics Commission filings, state Sen. Eddie Lucio, also a Brownsville Democrat, worked as a "consultant" for Corplan in 2003 and 2004 at a time when the company was part of a consortium of private prison interests seeking to build a 2,000-bed immigrant detention center in Raymondville, the seat of Willacy County. (I did a feature story on Raymondville's prison boom in 2006. You can read the whole gruesome story here.)
During that time, Lucio also represented other corporate entities involved in the bid: prison construction company Hale-Mills, prison operator Management and Training Corp., and Aguirre, Inc. Here's what I wrote in 2006:
The consortium needed a deal closer and found one in state Sen. Eddie Lucio Jr. The Brownsville Democrat had worked as a "consultant" for Corplan and Management & Training in 2003 and 2004, according to records filed with the Texas Ethics Commission.

He had suspended his consulting work in 2005 in the aftermath of the bribery scandal, but Hale-Mills hired him this year for the federal detention center project. Lucio says Hale-Mills paid him "to figure out what kind of impact this will have on the community, to talk to the general public to see what their feel is."

[Former Willacy County Attorney Juan] Guerra alleges that Lucio made multiple appearances in Raymondville pressuring the commissioners to select Management & Training over Corrections Corp. "As far as I'm concerned, had it not been for Eddie Lucio the commissioners would not have gone and put the county in a $60 million debt," Guerra says.

"In my opinion, in his position as a senator he let our commissioners, including me, know where he stood… Once your senator lets you know what he wants, it's hard to go against [him]."
In 2005, Lucio ended his consulting work with Corplan after two Willacy County commissioners pleaded guilty to accepting cash bribes in exchange for their votes to award a contract for another Raymondville prison. Amazingly, no one was ever indicted for supplying the bribe.
Sen. Lucio no longer appears to be working for Corplan, at least according to personal financial disclosure statements for the last four years filed with the Ethics Commission.
Rep. Lucio's involvement with Corplan is not disclosed on his latest disclosure filing. The form was turned in on February 16th, the same day Lucio appeared at the Weslaco City Commission meeting. It's not clear why Corplan is not listed as a source of occupational income.
For some, the whole thing stinks.
"I think that raises some pretty serious questions especially when he's presenting false information to a local body," said Libal. "Does it break any law? I don't know. Does it seem like a big conflict of interest? Yes."
Update I: This post has been updated to include a portion of the blockquote that was accidentally omitted.
Update II: In July 2009, Weslaco was informed that the feds had canceled plans to build a new family detention center, according to emails obtained by Frank Smith of Private Corrections Institute through an open records request.
Nonetheless, a month later Parkey was still pushing the deal. Parkey commissioned a preliminary feasibility study from Howard Geisler, a North Carolina consultant whose impartiality has been questioned.
The study claims to identify a need for three to five housing facilities for immigrant families seeking asylum in the U.S. "[A] facility in Weslaco with between 126 and 200 beds could attract use if it offers a non-penal, family directed service," the study concludes.
Frank Smith, of Private Corrections Institute, said it's "by far the worst" feasibility study he's ever seen, largely because it fails to mention the feds' policy reversal.
Update III: A reader emailed to point out that Weslaco is not in Rep. Lucio's district. It is in Rep. Armando "Mando" Martinez's district. I regret the error and have corrected the post.