Texas Should Do More to Catch Cheating Schools, Feds Say
La Joya ISD singled out for problems with test administration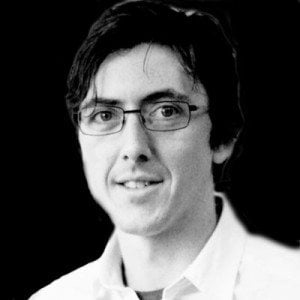 The El Paso Times' Andrew Kreighbaum reported Sunday on a new federal audit into Texas' school rating system, and how well the state is equipped to catch folks gaming the system. Like a recent state audit, the U.S. Department of Education's review finds Texas' internal controls lacking.
That lack of control been a popular subject in El Paso ever since former superintendent Lorenzo Garcia was caught padding his paycheck with performance bonuses on the strength of bogus test score gains. But the El Paso scandal has rippled out to other Texas districts this year, prompting a handful of school administrators to leave or retire under suspicion of having replicated Garcia's scheme.
This latest audit is one of the first in a state-by-state review by the feds, looking into how well local agencies control the integrity of their test results. At the Times, Kreighbaum summed up the assessment of TEA and its ability to spot cheating schemes like the ones that have scandalized schools in El Paso and Atlanta:
Computer analysis of erasures is one way to detect such cheating, but TEA hasn't been doing that, the federal audit found.

TEA also did not ensure all school districts were testing 10th-graders — the issue at the heart of the El Paso Independent School District cheating scheme — or assess how those school districts could otherwise influence results.

The federal audit findings overlap with those in the state auditor's report, which found the agency had relied on local school districts to police cheating themselves and did not have a consistent or defined process for conducting investigations when they were pursued.
That "erasure analysis" is a way to spot places where students' answer keys might have been doctored to improve their scores, the way teachers and administrators did in the Atlanta scandal that surfaced five years ago. According to the new federal report, TEA has chosen not to perform a massive erasure analysis of all students' tests on the advice of Pearson and a statewide advisory committee. Both warned it was better to consider erasures only "within a larger review process" for specific districts. Last year, the Austin American-Statesman's Eric Dexheimer tried to get his hands on erasure data for his own analysis, but was told they were considered "audit working papers" and therefore exempt from open records laws.
The feds also reviewed three Texas school districts where the math and reading scores varied suspiciously—they prefer the word "anomalous"—year-to-year from 2007 to 2010. (Interestingly, that data analysis didn't flag El Paso ISD for especially "anomalous" gains.) Of those three, only La Joya ISD, a 26,000-student district west of McAllen on the Texas-Mexico border had serious issues.
From 2007 to 2010, 16 La Joya ISD students were simply given the wrong test (including one entire classroom) and four students took tests with the wrong answer sheet. The district had records of 65 possible testing goofs over those three school years—but only ever reported 12 of them to the state.
La Joya ISD agreed with the feds' ideas for improvement, including the helpful suggestion that the district try "properly administering statewide tests" for a change. TEA, too, agreed with the Department of Education's suggestions, noting that they've already agreed to create an Office of Complaints, Investigations and School Accountability.
As the trouble at La Joya ISD makes clear, though, districts still have great freedom to cherry-pick what they report and how they report it. Especially when, as the audit notes, TEA quit monitoring test days on campuses in 2011, the same year its budget was drastically cut by the Legislature.