Meet Optimization Zorn, the Company At the Heart of Texas' Pre-K Accountability Movement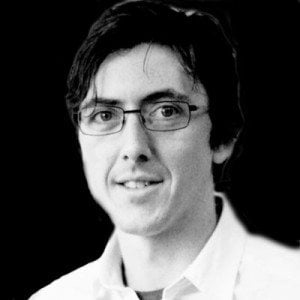 It's hard to know which is creepier: that Texas is assessing the classroom performance of 4-year-olds in pre-K, or that those assessments are conducted with a secret algorithm by a company named Optimization Zorn.
Yes, Optimization Zorn. That's the politically connected Arlington-based company—known more commonly (and only slightly less menacingly) as "OZ Systems"—that has the state contract to analyze Texas' pre-K performance data. You may be surprised to learn that the state is gathering and assessing data on kids who haven't reached kindergarten yet.
It works this way: Schools, Head Start programs and private pre-K centers submit details about their students—gender and family income, for instance—along with their scores on a reading test. OZ Systems then runs the numbers through its proprietary and secret algorithm, and out comes a state rating for the school or program the student attended.
In mid-December, Texas released its latest list of Pre-K Centers of Excellence, a kind of gold-star designation based on OZ Systems' analysis that school districts and other pre-kindergarten operators use to attract new students.
"This is really important for our parents to know," Pine Tree Primary School Principal Becky Balboa told the Longview News-Journal in December, following news that her school had won the award. "As they are looking at school districts, they will know that this shows we teach our kids for literacy as well as for social skills."
Or so you'd think.
But there's no measure of social skills in the Kindergarten Readiness System, which determines those Pre-K Centers of Excellence, and which OZ Systems has developed, managed and marketed for the state. OZ has received more than $5 million over two years for this work, according to records obtained by the Observer through a public information request.
You could argue the state has no business trying to assess 4-year-olds' classroom performance—and, indeed, critics in the Legislature beat back two major attempts in 2011 to build a full-on accountability system for pre-K. The current Kindergarten Readiness System is pretty much a reading test and some questions about students. It doesn't track individual students' test scores, but if a whole class does well, the school looks good.
But getting certified "excellent" isn't as simple as making sure your students can read. Instead of gauging how many students are proficient at reading, the Kindergarten Readiness System grades each student on a curve, compared to other children from similar backgrounds. A 4-year-old African-American girl from a military family, for instance, gets compared to other girls with that same background. And if she reads better than OZ has calculated she should, her pre-K class gets credit for raising her score.
It's a complex, expensive analysis meant to isolate pre-K programs that make a positive impact. But Susan Kellner, a former trustee at Houston's Spring Branch school district, says it's being sold to schools and parents dishonestly. "They say it's to determine kindergarten readiness, and it doesn't determine that," she says.
The program began in 2005, when lawmakers called on the University of Texas Health Science Center's State Center for Early Childhood Development to gather input from parents and pre-K providers to craft a "School Readiness Certification System."
"What was the goal here?" Kellner recalls asking. "To make kids more kindergarten-ready and find the best way to assess that. To have that collaboration, to bring everybody together so the child truly is ready by 5. That hasn't happened at all."
What happened instead is that the UT Health Science Center turned around and contracted the job to OZ Systems, a health-care data management firm represented by influential lobbyists Erin Jones and Lara Keel. Jones is married to then-Deputy Education Commissioner Adam Jones—a potential conflict that worried legislators in 2011, when OZ seemed a likely candidate for developing that full-fledged pre-K accountability program that never passed.
In late 2011, the Texas Education Agency quietly yanked the existing pre-K certification program away from UT Health Science Center and asked the Region 17 Education Service Center in Lubbock to handle it instead. The School Readiness Certification System became the Kindergarten Readiness System. The contract to design it, of course, went to OZ Systems.