El Paso ISD-Style Cheating Concerns Spread to More Border School Districts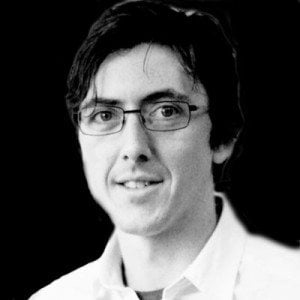 Former El Paso ISD Superintendent Lorenzo Garcia is still cooling his heels in a Pennsylvania prison on the mighty Susquehanna River, but the cheating scandal that put him in jail is now spurring other investigations in school districts outside El Paso.
McAllen ISD, 800 miles from El Paso, is the latest district touched by investigations into special policies that keep transfer students from Mexico out of 10th grade—when test scores determine a school's state ratings.
It's less insidious than Garcia's scheme in El Paso ISD—in which students with limited English skills were intimidated into staying home on test days, or told to leave the school district—but it reflects a common response in border school districts adapting to the huge influx of students fleeing violence in Mexico, beginning in 2007.
There's a delicate line between McAllen ISD's policy and an all-out gaming of the system, as The Monitor in McAllen describes it:
To be clear, the McAllen school district is not accused of cheating, but in the world of Texas education, the questionable practice — at first glance — shares a similar characteristic to a high-profile scandal in El Paso that dates back to 2010.
The El Paso Times broke the McAllen ISD story on Tuesday, based on an audit released this month about El Paso's Socorro ISD, which had a similar policy from 2007 to 2012.
According to auditor Pam Padilla, from 2009 to 2012 Socorro ISD kept 70 transfer students from Mexico in ninth grade their first year, then skipped them past 10th grade—the year their standardized tests count for the school's state rating.
Socorro's superintendent at the time, Xavier De La Torre—who's since moved on to lead a large district in Northern California—says he had no idea about the policy. He's blamed either his predecessor, or counselors acting on their own. Socorro ISD placed four administrators on leave after the audit came out this month.
The El Paso ISD scandal struck fear in border school administrators who scrambled to audit their districts' policies toward students transferring from Mexico.
This summer, Congressman Beto O'Rourke called on the U.S. Department of Education to investigate all of El Paso County's school districts.
Canutillo ISD is one such district—where according to an internal audit released in December—Garcia's lieutenant Damon Murphy replicated the scheme to boost test scores by manipulating transcripts and holding back students deemed likely to score low on state tests. Facing pressure from the school board, Murphy resigned later that month, and others in the district also left.
When I was in El Paso last year reporting on El Paso ISD, people I spoke with were convinced that Garcia's scheme had spread not just around El Paso, but all along the border and throughout South Texas.
Dan Wever, a former El Paso ISD board member and one of the first to notice the district's stats looked fishy, said EPISD administrators had software to predict which students would score low on the state tests, so they could take action before test day. Those programs, like Inova and Eduphoria, would help any other district do the same.
Eliot Shapleigh, the former state senator who very publicly accused Garcia of running a scam in 2009, was adamant that Garcia had brought "a cancer" into El Paso's schools. "I have no doubt that this approach has been rolled out in various states, and different districts around the state," he said.