Can A Few Good Schools Make an Amicable Split with Texas' Accountability System?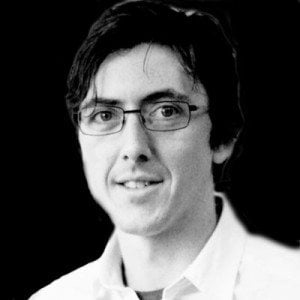 A version of this story ran in the February 2013 issue.
Last year, the Texas Education Agency chose 23 school districts from across the state—big ones, small ones, rich ones, poor ones—to serve as models for others in test performance and overall management. Getting picked for this "High Performance Schools Consortium" was a sign of trust from the agency and came with the promise of a little extra freedom from state regulations so the chosen few districts could really work their magic.
It was up to the consortium and the agency to negotiate what those special privileges would be. As you might guess, like almost all school districts in the state, these high-achievers wanted less state testing.
In fact, as The Dallas Morning News reported in January, the consortium's first report to the state, in December, asked for no testing. No accountability ratings, either. They're writing their own standards, in fact, so they'll write their own tests. They'll write their own ratings system too, when they get to it. Essentially, these high-performing schools want to secede from Texas' testing system.
It would be a laughable request coming from anywhere else, but now that Texas has put its gold star on these districts, there's a chance they might get what they want.
Education Commissioner Michael Williams wrote in a December letter that he'd "chosen neither to endorse nor reject" the group's requests, though there's no firm deadline on when he'd have to decide. The consortium is a long-term project with at least a five-year scope.
In all, the group wants 10 waivers from state and federal laws. Beginning with the school year starting this fall, they've asked to be exempted from reporting STAAR test scores to the state; to let students skip STAAR exams in high school if they do well on their SATs or other national tests; and to be free from a handful of other state and federal requirements.
So just when Texas finally tells these districts how it feels about them, they all decide it's time for a little distance. The group can try hiding behind legalese, but the report sure makes it sound like these districts think it's time for a break. "'Space' must be provided for new possibilities to emerge," they write, "because it is impossible to run alternative or parallel systems in conjunction with the current system."
In other words, it's not you, Michael Williams. It's us.
Change is already coming for Texas' standardized test-heavy school accountability system, even to the thousand districts that aren't part of the consortium. Top lawmakers have suggested reducing the number of tests, and opening avenues to a diploma geared toward career—rather than college—readiness.
Districts that didn't make the cut are left to hope the Legislature will deliver them from the all-consuming wrath of the standardized test—and it's likely this session will bring major changes to Texas' testing program—but while they wait, they're sure to enjoy one choice line from the group's report to the state: "STAAR is not the best tool for being the sole indicator of school success."