To Save Lives, Close the Falfurrias Border Patrol Checkpoint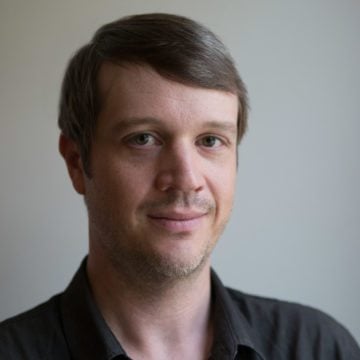 A version of this story ran in the May 2015 issue.
As early spring in Texas brings the return of bluebonnets, as August marks the beginning of high school football, early summer ushers in the dying season in Brooks County. In the last decade, hundreds of migrants have perished in the unforgiving ranchland of Brooks County, cut down by heat and exhaustion while trying to circumvent a Border Patrol checkpoint on U.S. 281, 70 miles north of the border. By the thousands they slog—old, young, Mexican, Central American—across the sizzling sand, often equipped with little more than a bottle of water and a snack, lied to by their coyotes, pursued by vigilantes with dogs and ATVs. Dehydration can do crazy things to a person: Some strip naked and then roast in the sun. Others lose all sense of thirst and die with a water jug next to them.
Often, the bodies aren't found for weeks, or months, or years. Some are presumably never found. Unidentified bodies recovered by the perpetually broke Brooks County Sheriff's Office are sent to a cold-storage facility at Texas State University. In 2012, the most fatal year on record, the sheriff's department recovered 129 bodies. In 2013, the death toll was 87. Last year, the figure was 61, but by mid-April of this year, authorities had already recovered 23 bodies, putting 2015 on pace to exceed 2013.
The causes of this humanitarian crisis—and that's precisely what it is—are fairly well studied and understood: Ever-increasing border militarization has funneled migrants into narrower, more remote and more dangerous routes into the U.S. interior. Drug cartels have consolidated control of human smuggling and turned it into a ruthless business. Finally, in the case of Brooks County, the location of the Border Patrol checkpoint near Falfurrias forces migrants into el monte, the wilderness. Deaths began increasing in the mid-'90s, when the checkpoint expanded and border policies became stricter. The checkpoint—or more precisely its location—is the proximate cause of the crisis. Without the checkpoint, many more migrants would survive.
Solving the border security puzzle—if it can be solved—is a momentous task. But moving or abandoning the checkpoint is within the realm of possibility. It is strange that such a proposal is rarely contemplated. Everyone laments the senseless loss of life and yet there is a solution, albeit an imperfect one, within reach. Scrap the checkpoint; save lives.
"It's not a crazy idea," says Eddie Canales, a longtime human rights organizer from Corpus Christi who has set up water stations on ranches in Brooks County. "There's always been rumbling about moving it to San Manuel," just north of Edinburg. Border Patrol could still do its job at a checkpoint closer to the border, checking travelers for guns, drugs and legal status. The difference is that migrants would face less perilous, more populated terrain; they'd have an easier time finding help when facing a life-threatening situation.
But Canales told me that moving the checkpoint is just tinkering with a complicated situation. Canales lives this crisis. He's eyeball-deep in the quicksand of South Texas politics. He's found bodies in the brush and he chats with immigrants in Spanish. But his thinking is global in scope:
"It comes down to the deliberate policy to have undocumented labor with no rights or privileges," he says. "Immediately, how do you mitigate and prevent people from dying? I don't know. Within this political climate, it's all about enforcement. People are going to find a way to get through."
This is all true, but it's also the case that migrants and their coyotes adapt to the obstacles—walls, agents, checkpoints—put in their way. If we're reasonably certain that removing the checkpoint can save lives, then there is no excuse for not considering it. To choose the status quo is to tacitly accept a border enforcement policy that is driving human beings—most of whom come to the U.S. to reunite with family or to seek employment—to take extreme risks.
Border Patrol and local authorities, in consultation with landowners and human rights activists such as Canales, should at least study the issue. Instead, Border Patrol is planning to expand the Falfurrias checkpoint, doubling the number of lanes and adding personnel. In the Valley, the border "surge" of state cops and Texas Guardsmen continues with no end in sight and with uncertain effects on migration patterns. We've come to call the ever expanding border operation a "war"—though most of the casualties will be counted many miles north of the border in Brooks County.