Beyond 'Beyond the Border'
Help us build an online tool to identify migrants who died in South Texas.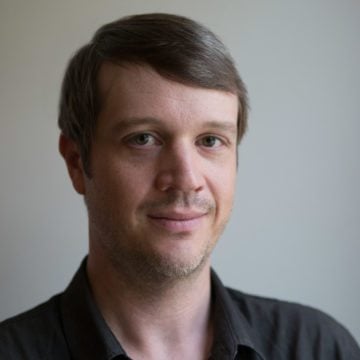 Last week, I had the honor, along with publisher Emily Williams and our partners at the Guardian US, of accepting an Emmy for "Beyond the Border," a four-part multimedia series written by staff writer Melissa del Bosque. Though I don't know for certain, I suspect that we were the smallest news organization to take the stage that night. The Emmys tend to be dominated by media giants: ABC, CBS, NBC, 60 Minutes, PBS and the New York Times. We may be small, but we can do big things.
As proud as we are of the Emmy and the other national accolades we've received this year, we're not resting. "Beyond the Border" doesn't just showcase online storytelling; it calls attention to the grave humanitarian crisis that continues to unfold in South Texas. In Brooks County and neighboring counties, hundreds of migrants — many of them fleeing violence and poverty in Central America and Mexico — have died trying to circumvent a Border Patrol checkpoint 70 miles from the U.S.-Mexico border.
As "Beyond the Border" documents, the crisis has overwhelmed local authorities in this impoverished part of the state, and many of the remains have been poorly handled and buried in unmarked graves. The state and federal governments have done virtually nothing to establish a humane and orderly process to handle and identify the remains. As a result, countless families in the U.S. and Latin America live in perpetual grief, not knowing what happened to their loved ones.
Documenting this crisis in Texas' backyard is important, but as journalists we want to do more.
Today, we're launching a crowdfunding campaign with Beacon to build an online tool that we think can help. Working with forensic anthropologists at Baylor University, multimedia editor Jen Reel plans to photograph the personal belongings found with the remains and pair the images with information gleaned from the forensic work to build a browsable and searchable online resource for families. The hope is that they'll recognize a personal item — a wedding band, a rosary, a shirt — of a loved one and reach out to the proper authorities. Ultimately, DNA testing can verify the individual's identity and the remains can be returned home for burial and closure. The project is called "I Have a Name/Yo Tengo Nombre."
Through the campaign, our goal is to raise $10,000 in 30 days. Each dollar will be matched by Beacon, for a total of $20,000. Read more about the project and how you can support it here.