Introducing 'I Have a Name/Yo Tengo Nombre'
'I Have a Name' is an online visual database to help identify migrants who died crossing the Texas-Mexico border.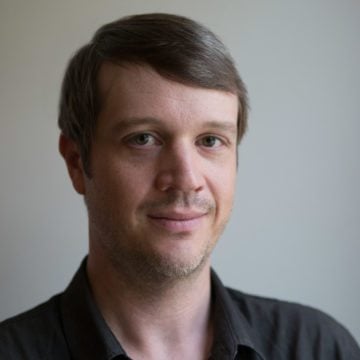 Today, the Texas Observer is launching a project a year in the making. "I Have a Name/Yo Tengo Nombre" is an unusual undertaking for the Observer: Most of the time our job is simply to tell stories, expose injustice and investigate wrongdoing. We hope that our stories get read and that they make some difference in the world. We try to tell the truth as we see it — but what you do with it is not necessarily our business. But sometimes we're called to do something more than just report.
"I Have a Name" came out of our reporting on the ongoing humanitarian crisis in South Texas, where hundreds of migrants have died trying to get around an internal Border Patrol checkpoint 70 miles north of the border. The series of stories we produced with The Guardian, "Beyond the Border," brought attention to the horrors of the South Texas dying fields as well as the heavy burden borne by communities in South Texas that recover and bury the dead with little help from the state and federal governments. Unfortunately, the tragedy doesn't end there.
Many of the migrants' remains have been mishandled; some were buried in black trash bags in mass graves. Even when the deceased are properly handled by law enforcement and forensic scientists, identification is difficult because of how disorganized and decentralized local, state and federal authorities are. DNA testing can confirm a person's identity, but family members often don't know what happened to their missing relatives. The result is that the remains of hundreds of people — someone's father, mother, sister, brother, child — are sitting in cold storage anonymously.
"I Have a Name/Yo Tengo Nombre" is the Observer's attempt to help address the problem. At its most basic, the project is an online database, in Spanish and English, of personal items found with migrants in South Texas. Multimedia Editor Jen Reel has spent the last year working with Lori Baker and Kate Spradley, forensic scientists at Baylor and Texas State, respectively, who graciously let Jen spend countless hours in their labs photographing and cataloging clothes, rosaries, jewelry and backpacks. After reviewing 160 cases, Jen found 80 cases with photographable items, all of which are contained in this database. Jen's photos are not just stunning on their own; they are also the keys to potentially unlocking the identity of dozens of unidentified migrants.
"I Have a Name" is a tool to help bring closure to families by identifying missing loved ones. Using the visual cues, family and friends of the missing can search for potential matches, helping pave the way for the bodies of those who perished to be returned to their families. In the course of building the database, Jen helped facilitate a match. In one case file, she discovered a child's drawing that had a woman's name on it and a prayer that referenced Ecuador. A Google search turned up a missing persons ad in a McAllen, Texas, newspaper from November 2013 — six months after the remains were found. Texas State University, working with the South Texas Human Rights Center, got in touch with the humanitarian organization that took out the ad, which in turn contacted the family. DNA testing confirmed the woman's identity.
"I Have a Name" was almost entirely funded through a crowdsourcing campaign involving more than 120 donors. This project is a remarkable example of what can be achieved when journalism takes that next step into problem-solving. Thanks to all our supporters who helped make this special project a reality. If you want to continue to support work like this, you know what to do! To be sure, "I Have a Name" represents only a fraction of the hundreds of cases. And new ones are coming in all the time, especially during the brutal heat of summer. By its nature, "I Have a Name" is incomplete. However, it's the first bilingual and searchable database that focuses solely on unidentified migrants. We hope this project will be both an inspiration and a prototype for future work. The web app was built so that it's easily scalable (adding more cases) and transferrable to another entity, such as a nonprofit, university or government agency.