Dan Patrick to the Rescue on Hays County Groundwater Bill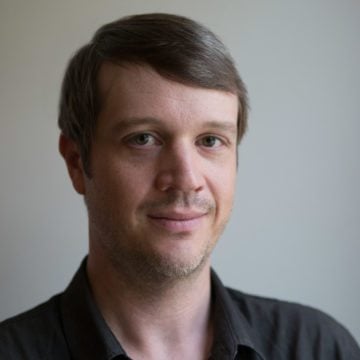 A Hays County groundwater protection bill that's had a tumultuous ride through the Legislature has been dramatically revived in the session's final days, and sources says Lt. Gov. Dan Patrick's recent tour of the Wimberley flood damage is what resurrected the legislation.
After Patrick visited the flood zone in Hays County on Thursday he asked local officials if there was anything he could do to help. They told him that House Bill 3405, which would extend the Barton Springs/Edwards Aquifer Conservation District to western Hays County, could use a little help from on high.
"County officials were able to talk to the lieutenant governor and leadership of the House yesterday with the encouragement of our own state official," said Hays County Commissioner Will Conley, a Republican who represents Wimberley and met with Patrick. "We were just able to draw attention to the legislation and how important it is to our community, and the most powerful men in Texas made some agreements and moved it forward."
For much of Thursday the legislation looked dead, after a technical objection raised by Rep. Mary Gonzalez (D-El Paso) prevailed. Rep. Jason Isaac (R-Dripping Springs) looked defeated after he learned of the news, while citizens in Wimberley, who've fought for months to bring groundwater regulation to an unregulated "white zone" of the county targeted by a for-profit aquifer-mining company, reacted with disgust. But as the House was wrapping up for the day, the House parliamentarian suddenly reversed his decision—an extreme rarity in the Legislature. Other legislators gathered around a tearful Isaac as he expressed shock.
Isaac said he had suggested Conley talk to Patrick on the lieutenant governor's tour of flood-ravaged Wimberley, but he told the Observer he didn't think Patrick had anything to do with the parliamentarian's sudden change of heart. "I'm just pleased that I was on the winning end of a mistake," Isaac said.
Regardless, Conley said his conversation got the job done.
"Those two gentlemen took action on behalf of Hays County," Conley said, referring to Straus and Patrick.
In a statement, Patrick said he was "grateful that the House reversed the P.O.O. because it is the number one legislative issue for Hays County. After visiting Wimberley to survey the flood damage, I believe this bill is even more critical."
House Bill 3405 is still not a done deal. For the bill to pass, both chambers must appoint a conference committee to work out details in the bill and bring a corrected version of the bill to a vote in the House and Senate.
"There are a lot of unseen forces who seem to have had their hands in this," said Isaac. "We just hope that they'll keep their hands out of it at this time."
For a local groundwater bill, usually a matter of only passing concern outside a legislative district, HB 3405 has been buffeted by powerful forces, many of them hidden from public debate on the legislation. One is Electro Purification, which wants to pump 5 million gallons per day from the Trinity Aquifer and sell it to customers in the I-35 corridor.
Another may be Greg LaMantia, a wealthy wholesale Budweiser distributor from McAllen and a major Democratic donor. LaMantia shares a lobbyist with Electro Purification, Ed McCarthy, a skilled legislative hand on water matters. LaMantia owns a 5,000-acre ranch near Wimberley that's located partially in the "white zone." Last session Isaac passed a bill creating a municipal utility district, or MUD, on LaMantia's Needmore Ranch. MUDs are often used by developers to provide water and wastewater services for dense subdivisions. Because of tremendous pressure from Hays County citizens worried about a large residential development in a water-scarce and environmentally-sensitive area, Isaac included a provision in last session's legislation prohibiting the Needmore Ranch MUD from pumping groundwater for new homes.
But under a separate bill carried by Isaac and Sen. Donna Campbell (R-New Braunfels) this session, that provision banning the use of local water would be eliminated if HB 3405 passes.
"Now that we will potentially have a groundwater district in place, we don't necessarily need those provisions in the MUD," Isaac said. Allowing LaMantia to pump groundwater at Needmore, Isaac said, is "a way to get additional outside support in passing our 3405."