Wimberley Groundwater Protection Faces Challenge from El Paso Democrat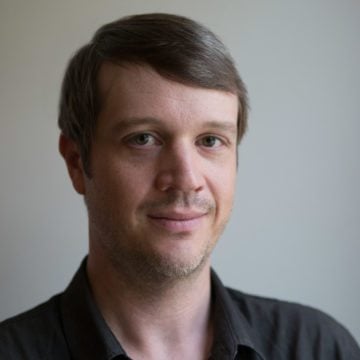 Update:  The House parliamentarian sustained Rep. Mary Gonzalez's points of order on House Bill 3405 late today, setting back the critical groundwater legislation with just four days left in the session. Rep. Isaac said the plan is to return the bill to the Senate, where Sen. Donna Campbell will likely pass the identical version that cleared the House in early May. That must happen by Friday.
"It's an absolute slap in the face, while we're sitting there having to dig out from the destruction we've seen over the last several days, that people behind the scenes are fighting our bill that don't want to protect our groundwater," said Isaac. "It's appalling, it's disgusting."
Gonzalez was nowhere to be seen on the House floor while the parliamentarian handed down his ruling. The El Paso Democrat has said she's upset with Isaac because he placed an unsuccessful point of order on her "revenge porn" bill, which passed the House 143-0. Today, the Texas Democratic Party issued a statement calling Isaac's act "disgusting" and said it was an example of the tea party reaching "new lows trying to please their radical base."
Original: While the citizens of Wimberley pick through the awesome damage wrought by the Memorial Day flooding, a different sort of water fight is reaching a climax at the Capitol.
In a last-minute surprise, an El Paso Democrat is holding up a bill that would bring groundwater regulation to the "white zone" of Hays County, an area without a groundwater district and potentially unlimited pumping. A private company plans to pump 5 million gallons of water a day from the stressed Trinity Aquifer and nearby residents worry the water mining will deplete their wells as well as springs and streams.
House Bill 3405 by state Rep. Jason Isaac (R-Dripping Springs) has passed both the House and Senate and has one final hurdle before it goes to the governor. The bill would extend the jurisdiction of the nearby Barton Springs/Edwards Aquifer Conservation District to the unregulated part of Hays County—the type of local issue that usually attracts little attention from other lawmakers.
But state Rep. Mary Gonzalez, a progressive Democrat who represents a district more than 500 miles away, is threatening to tank the bill with technical points of order. In a statement she said that HB 3405 is "a bad bill for rural Texans that sets a dangerous precedent, does not protect private property rights, and retroactively imposes regulation over certain legal contracts."
Isaac said he was "furious" about Gonzalez's gambit, especially because emotions are so raw in Wimberley where people are still missing from the floods. "This is just out of the blue," he said. "She's someone else's pawn."
Isaac blamed the tactic on a furious lobbying effort by Electro Purification, the company that plans to pump Trinity Aquifer water and sell it to the city of Buda and booming developments in the I-35 corridor.
"The lobby has done a pretty effective job to undermine his bill, to go behind the scenes to do anything and everything to kill it," Isaac said.
HB 3405 is apparently part of a more wide-ranging legislative tit-for-tat. Gonzalez said an unsuccessful attempt by Isaac earlier on Tuesday to tank a bill she's carrying that cracks down on revenge porn "reflects poorly on him and is very disrespectful to numerous Texas victims."
Sen. Donna Campbell (R-New Braunfels) is threatening to scotch Gonzalez's legislation in the Senate if she doesn't relent.
In Wimberley, folks are hoping for a breakthrough.
"We're flooding her office with calls," said Louie Bond, a long-time Wimberley resident who lives near the Electro Purification project. "We've been searching for missing flood victims and helping our neighbors and friends shovel what's left of their homes into their dumpsters. … To stand in the way, particularly as we try to cope with this tragedy in our home, is outrageous."