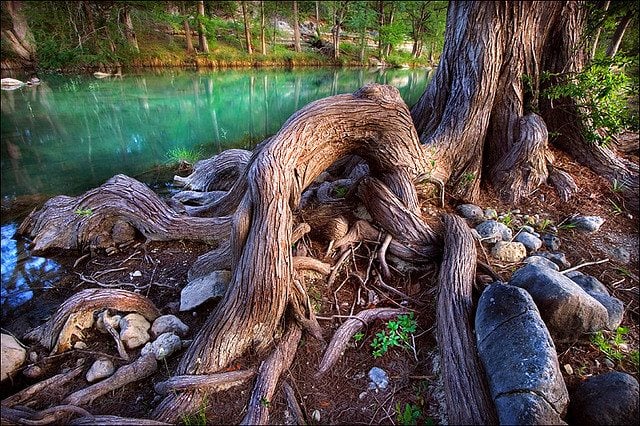 Water, MUD and Beer: Recipe for an Explosive Hill Country Development Fight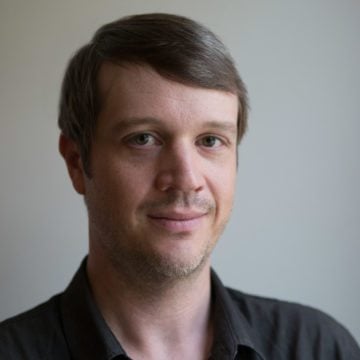 In hindsight, perhaps Greg LaMantia, a scion of a South Texas family that made its fortune as a regional Budweiser distributor, shouldn't have named his 5,000-acre spread near Wimberley "Needmore Ranch."
The name has spawned derision and mockery in Wimberley, where citizens and elected officials, including the Republican county commissioner and Republican county judge, are outraged at the possibility that LaMantia—who has considerable clout in high-flying political circles—could develop his beautiful Hill Country property into a small city with the Texas Legislature's help.
Despite near-unanimous local opposition, state Rep. Jason Isaac (R-Dripping Springs) and Sen. Donna Campbell (R-New Braunfels) are carrying legislation that would create a municipal utility district (MUD) for LaMantia, gifting him the authority to marshal tax-free bond financing, impose taxes on future landowners to recoup the costs of development, and possibly seize land through state-granted eminent domain authority. The fight has spawned a fierce debate about private property rights.
Wimberley is located at the humming southwestern fringe of the Austin sprawl, a charming, artsy-fartsy town invariably described as "quaint." Home to a weird brew of cedar-choppers, Austin musicians in exile and wealthy retirees, it is a place permanently at odds with its own growth.
While development battles have echoed in the Wimberley Valley for years, the persistence of drought over the past decade or so has increased tensions. A good portion of the Hill Country, including western Hays County, draws its water from the Trinity Aquifer. With ever-increasing pumping, levels in the Trinity have been dropping steadily. This aquifer mining, in turn, is sapping area streams and springs. The official regional groundwater plan anticipates aquifer declines of, on average, 30 feet over the next four decades—a drawdown that hydrogeologists and conservationists say will lead to a plague of dry wells and riverbeds.
Jacob's Well, an iconic artesian spring that is the headwaters of Cypress Creek, a source of flow for Wimberley's legendary Blue Hole and a critical feeder for the Blanco River, now periodically stops flowing—a first in recorded history. The Trinity Aquifer flushes an estimated 64,000 acre-feet annually into the Balcones Fault Zone portion of the Edwards Aquifer, the source of the San Marcos Springs.
Development of Needmore, then, is like a cannonball dive into a dry ditch.
"Am I the only one here who finds it ironic that you can't have MUD without water?" mused one man at a recent community meeting.
Needmore Ranch is a stunning slice of the Hill Country, but it's best known for a stretch of the Blanco River known as "Little Arkansas" or, as some old-timers call it, "Li'l Ark."
Once accessible by a five-mile dirt road hugging the Blanco River, Little Arkansas was a treasured swimming spot and camping site for much of the last century. The Comanche used it as a watering hole before that. Because it's been years since I've been there, my mind's eye can't quite focus on the spot to describe it. But here's the entry in the book Springs of Texas: Volume 1: "The springs burst from the base of a high bluff where the Hidden Valley fault crosses Blanco River. … The large group of springs cascades about 20 meters down to the river through banks of maidenhair fern, water cress, and blue dayflowers. Travertine deposits form pools among the falls, shaded by cypress trees."
The Fern Bank Salamander lives in Li'l Ark's spring-fed pools and just a few other spots along the difficult-to-access Blanco.
Li'l Ark easily ranks with Wimberley's Blue Hole and Jacob's Well as a local natural wonder, but few people get to see Little Arkansas anymore.
LaMantia bought Needmore from the estate of flamboyant Houston trial lawyer John O'Quinn in 2011. O'Quinn had died in an automobile accident, setting off what Texas Monthly described as a "bitter, tawdry estate battle." O'Quinn was not a popular man in Wimberley. Shortly after he'd purchased the ranch, he privatized Little Arkansas Road. Now, if you want to see Li'l Ark, you've got to put in upstream of Needmore and float the ultra-shallow river in a canoe or kayak—a rare opportunity in drought-stricken Central Texas.
While O'Quinn used Needmore as a private playground for his family and friends, locals worry that LaMantia is going to turn the property into a high-density development with thousands of homes drawing on the depleting Trinity Aquifer. With a centralized water and wastewater system—financed through MUD's tax-free bonding authority—a developer could avoid Hays County's stringent new lot-size requirements and put homes on tracts as small as a half-acre. The ranch, if fully built-out, could be home to some 16,000 residents.
You know it's a big meeting at the Wimberley Community Center when the only place to park is at Brookshire Brothers, the grocery store next door. It's a Thursday night in late April and more than 400 people, in a town of 2,626, are packed standing-room-only to discuss, debate, rant and rave. The meeting, one of the largest ever in Wimberley, has been called by Citizens Alliance for Responsible Development, a group of mostly white-haired rabble-rousers who're keen to put this part of the Hill Country on a development path very different from that of Austin bedroom communities like Round Rock and Kyle.
"Nothing like a good development fight to get people out on an evening here in Wimberley," says Patrick Cox, a longtime Wimberleyite and historian.
The Wimberley Valley and Hays County have seen plenty of development fights—one of the most recent involving a large residential development near Jacob's Well—but this may be the first that's drawn in the Texas Legislature. Folks in Wimberley accuse Isaac and Campbell of carrying water for LaMantia by "fast-tracking" the MUD legislation.
Rep. Isaac and Sen. Campbell's communications director, Jon Oliver, are not greeted warmly by the audience, but the two are defiant.

In 2010, Isaac swept out longtime incumbent Democrat Patrick Rose in a wave of tea party fervor. Isaac has labeled opponents of the Needmore MUD "the anti-growth crowd," and in a letter to constituents quotes Ronald Reagan's warning that "Land Planning" is "the greatest threat in 200 years to our traditional right to own property."
(In fact, Reagan was referring specifically to federal land use policies, including a congressional proposal to supersede city and county zoning powers.)
"If you've received a flyer in the last couple of weeks that says 'O'Quinn Ranch slated for massive development,' you've been hoodwinked," Isaac tells the crowd. "They're playing on your emotions that people want to pump the land dry."
When members of the audience demand to know why he filed the MUD bill, Isaac offers a consistent refrain: "Because it's his property! It's his right." Referring to complaints about frequent gunfire on the property, Isaac retorts, "So not only do you want to tell him what he can or can't do with his land, you want to take away his guns, too?"
As the audience grows increasingly agitated, Isaac loses his cool a bit. "I'd much rather spend time with my boys. But if you want to learn something about this…"
Perhaps the tensest moment arrives when Larry Landaker, a member of the Pedernales Electric Cooperative and a Wimberley real estate agent, takes the mic.
"This room tonight makes me feel real good, because the people of Wimberley apparently haven't been listened to by the senator's office or Rep. Isaac's office," he says. "And the arrogance of that takes my breath away." At that allegation, Isaac rises to speak.
"Rep. Isaac, sit down please, sit down, sit down—your offices are holding a snake. Two, three years ago we in this Wimberley Valley weren't listened to by Rep. Patrick Rose and he's gone." The crowd hoots and hollers.
The next day, Isaac hardly seems chastened. He tells the Observer that "at least 80 percent of the crowd" is anti-growth. "When I ran, I made it very clear where my principles were—I stand for private property rights."
It's that line that drives some people in Wimberley crazy. A MUD, they argue, is a special privilege, a grant of governmental powers to a private interest. Andrew Weber, an attorney who served a two-year stint as Attorney General Greg Abbott's right-hand man, skewered Isaac for his stance.
The MUD legislation, Weber said to Isaac at the meeting, "goes off the philosophical and conceptual rails. While the landowner has a right to seek a MUD, he has no right to obtain it. For that he needs you—our elected representatives—to carry his water."
He continued: "Giving this owner this MUD is the antithesis of the traditional, rugged individualism and private property rights you—and Ronald Reagan—espouse."
Typically, MUDs are used to finance water, sewage and other infrastructure in fast-growing areas on the margins of big cities. Think of The Woodlands, north of Houston. For developers,MUDs offer a convenient and risk-minimizing way to recoup costs.
"Overall [MUDs] have been a useful tool," says Republican Hays County Commissioner Will Conley. "I've supported many special districts in my service in Hays County." However, Conley says, "it is not an inherent property right, but is in fact a tool. That means, in my point of view, there has to be a greater community good accomplished if we are going to empower an entity or person with this tool."
Isaac points out that LaMantia can develop his property with or without a MUD. "Right now, the owner could develop that land and put over 1,500 wells and 1,500 septic systems on there. He could do that right now." A MUD, he says, will prevent future owners from subdividing the ranch and selling it off piece by piece.
But a MUD would make it much more possible for denser-type development," says Conley. Even if LaMantia didn't develop the MUD, it "would become a bull's-eye for large private development companies."
Notably, the LaMantias own a 5,034 acre trophy ranch near Steamboat Springs, Colorado that is on the market for $59 million. A little over a third of the ranch has a conservation easement limiting development. The other two-thirds—3,176 acres—has "no restrictions and would allow division into smaller parcels," according to a website listing the ranch.
LaMantia has been tight-lipped about his plans for Needmore. He didn't return phone calls from the Observer to his office. There is no publicly available development plan for the property—an unusual circumstance for MUDs in Texas.
Those who have spoken with LaMantia, Conley and Isaac included, say that he's seeking the MUD based on advice from his tax attorneys. A MUD would increase the value of the land and provide a nice tax write-off. LaMantia reportedly told them that he's interested in conservation easements to preserve parts of the ranch, but has refused to enter into a development agreement with the county. "Once the MUD is formed, then they want to talk about the future," Conley says.
The legislation forming the MUD is speeding through the Legislature. Its passage is all but assured. Such bills are generally rubberstamped by lawmakers, who see little point in getting involved in another politician's local turf wars.
And the political stroke of the LaMantia family certainly can't hurt. Greg LaMantia and other members of his family have contributed almost $2.1 million to Texas politicians since 2009, putting them in the upper echelon of campaign funders. This session, Greg LaMantia hired lobbyist-attorney Ed McCarthy Jr., one of the top legal experts on water in the state.
Isaac has agreed to a few changes to the usual MUD structure. In the bill's latest draft, the district's eminent domain authority is limited; the Needmore MUD would be able to condemn land only for the "purpose of importing surface water into the district."
Isaac has also promised to add provisions to the bill that would promote conservation, though the proposed changes were not available at press time.
Hays County is one of the fastest-growing counties in the nation. Between 1980 and 2012, the county's population more than quadrupled, from 41,000 to 169,000. The mostly rural portion of the county west of I-35 could triple again by 2060, according to population estimates
Hand-wringing over growth is a local pastime. Disagreement over how to manage development, if at all, besets community politics. In the last decade, the philosophy of growth-über-alles has fallen out of favor, even among many Republican elected officials like Will Conley.
But Isaac and Campbell are a different breed. They represent not so much the good ol' boy system once dominant in Hays County, but a new ideologically driven brand of tea party politics that binds reflexive distrust of government to unquestioning faith in unfettered markets.
No wonder Isaac's answer to those who ask how Needmore can be saved is that they should buy the $20 million ranch themselves.
That strikes many in the Wimberley Valley as a shockingly glib answer given the apparently permanent problem of water scarcity in Needmore's neighborhood.
A 2011 report on water and wastewater commissioned by Hays County states flatly: "The ambience and sustainable picture desired by many in western Hays County is likely only achievable if growth is somehow significantly limited or is channeled into certain development areas."
In other words, limits on and patterns of development should be determined by water.
"Development should be driven by the availability of water, not the other way around," said one Wimberley resident at a House committee hearing on Isaac's bill. "That's the way life is going to be in the Hill Country, and in Texas, from now on."