The Rudderless Reign of Greg Abbott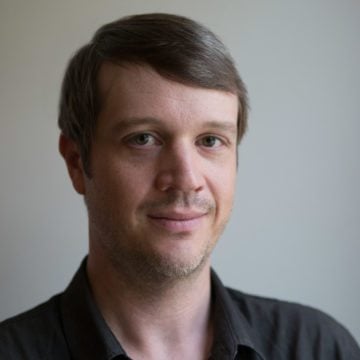 A version of this story ran in the May 2015 issue.
Above: Big Bend National Park
There may be no better tonic for the clanging nonsense of Texas politics than a week spent in the West Texas wilderness. Free of headlines, tweets, the 8 a.m.-to-2 a.m. air-conditioned bubble of the Capitol, one can get some perspective, or at least some distance.
In late April, I left the legislative session to retreat to a remote stretch of the Rio Grande for seven days blessedly void of Dan Patrick, Greg Abbott and whatever tea party yahoo happened to be making news that week. Watching a momma black bear and her two cubs scramble up a rocky slope colored with blooming ocotillo and prickly pear has a way of focusing the mind. It's important to remember that the world is made up of more than gay-bashing politicos and gun-toting activists.
(On the other hand, that other world always intrudes. We saw a Border Patrol plane on at least two occasions, and the only other humans our group encountered were five men on the Mexican side who appeared to be preparing to cross the river in a very remote place.)
Our first stop after leaving the river was to get coffee and gas. I bought a copy of the San Angelo paper and my bliss disappeared: Gov. Greg Abbott had ordered the Texas State Guard to "monitor" Jade Helm 15, a multistate military exercise taking place on public and private land in the southwestern United States, including locations in Texas. The conspiracy-minded—fanned by the king of high-decibel libertarian ranting, Austin's Alex Jones—have theorized that Jade Helm is an Obama plot to invade America using America's own military forces. "Feds Preparing To Invade Texas, List State As 'Hostile'" was the headline at Jones' disturbingly popular Infowars site. Oh, and some Walmarts closed around the same time the military exercises were announced, so you see how it all fits together, right?
A late April community meeting in Bastrop was packed with 150 people, many of whom had come to accuse an army lieutenant colonel of various treasonous acts. This would all be dismissible as the usual fringe lunacy from the usual suspects—who seem not in the least perturbed by the actual militarization of the Texas-Mexico border—but thanks to Abbott's letter, the fringe instantly became mainstream. Suddenly all anyone was talking about was Jade Helm. The San Angelo paper ran a 1,110-word story dissecting the beliefs of the suddenly empowered Jade Helm theorists.
"I may be paranoid, but just because you're paranoid doesn't mean people are not out to get you," a local tea party leader was quoted as saying. Abbott's reaction, when confronted by reporters, was not much different. The governor said he should be "applauded" for putting the State Guard in the role of "gathering and disseminating information." As if his strategy had been to bring clarity to the situation.
The word to describe Abbott's stoking of this panic is "pathetic." It has the feel of a governor trying too hard, of a leader being led by his worst impulses. But Jade Helm will quickly be forgotten. The larger problem with Abbott is that, so far, he seems to be a dud of a governor—Rick Perry without the charisma, George Bush without the impulse toward bipartisanship.
His gubernatorial campaign was fairly middle-of-the-road by modern Texas Republican standards, and many citizens and political observers had hopes he'd leave behind the craven politics of Perry and govern with substance, despite his stridently partisan record as attorney general. Many political types believe he will serve only one term—either because of whispered-about health problems related to his disability or because Lt. Gov. Dan Patrick will primary him from the right. Under this theory, Abbott can afford to stay above the fray, focused on his legacy and doing right by Texas. If that's the case, there's little evidence of it.
His State of the State address was the most soporific I've seen, and his agenda for the legislative session is not exactly inspired. His much-talked-about pre-K expansion, for example, turns out to be not even a half-measure; the proposed $130 million increase doesn't even return Texas to pre-2011 funding levels. In the standoff—at least at press time—between the House and Senate over which massive tax cut to undertake, Abbott has been conspicuously absent. Is he shrewdly not showing his hand, or does he not have one? Abbott has been generally AWOL during the session, prompting the routine question: Where's the governor? Occasionally he's found on Twitter, retweeting half-literate border fearmongering from Breitbart, or hustling into a Capitol elevator.
Perhaps he will prove his critics wrong. But so far it seems that Abbott is out of the main current, rudderless, just floating aimlessly downstream.