Texas Charter Schools and Parents Sue for Their Share of School Funding Bounty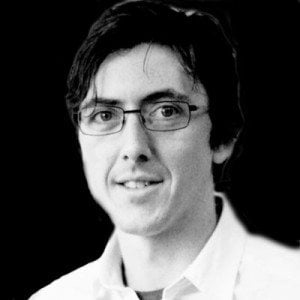 For years, Texas charter school boosters have complained they get a raw deal from the state.
They say the state's limit of 215 charters is arbitrary and unfair. Without any state funding for construction, they say, they're left with far less—around $1,000 per student—than traditional public schools. That's why charters, especially early on, tended to open in strip mall storefronts and old vacant schools.
Last year, Dan Patrick's Senate Bill 127, to lift Texas' 215-charter cap by 10 each year, died without a House vote at the end of May, despite support from education reform boosters and the conservative think tank the Texas Public Policy Foundation.
So today at the Capitol, a handful of charter school parents—with a little help from the Texas Charter School Association and the San Antonio law firm Schulman, Lopez and Hoffer—announced they'd taken their beef with legislators to the courts, with a lawsuit in Travis County District Court.
The complaint says Texas' school finance system isn't "efficient," as the state constitution requires, because they've been forced to cover construction costs with state money meant for teacher salaries and everyday expenses.
The suit says the cap on charters violates the same "efficiency" requirement. Charters pretty much embody efficient education, the suit claims, getting better results for less money. So what better than more charters to make Texas schools more efficient?
"The arbitrary cap on charter schools represents a limit on the number of schools that are the most efficient schools in the state," said David Dunn, the Texas Charter School Association's executive director. "All of these parents have opted to have their child attend a school that is right for them. … They did not opt to have less funding—in fact, zero funding—for facilities for their children."
Now is a popular time to sue the state over school finance. Today's suit is the sixth one before the courts now in Austin, and the second one from a pro-charter group asking a judge to define "efficiency" as "doing more with less money," which charters say they do. Not everyone studying charter funding agrees.
Four of the suits are from traditional public school districts and parents who want more money and a smarter way to hand it out. The fifth is from charter school parents, and parents with kids who are waitlisted at charters, asking for the charter cap to be lifted. Today's suit introduces charter school parents asking for more money and a higher cap on charters.
The first five suits will all be heard together in one thrilling week October. (I'll be there with my popcorn and a pillow.) David Thompson, a lawyer for school districts in one of the first suits, says he won't be surprised if the court lumps today's complaint in with them too. "It's not a surprise. We certainly welcome their involvement," Thompson says.
To a point, maybe. All six groups may be happy enough with arguments that the schools need more money, but traditional districts probably won't sit around and let the charter school crowd tell the court how much smarter they are than their local ISD.
The six parents named as plaintiffs in the new suit have kids enrolled in Austin, San Antonio and Dallas charters. One, Brooks Flemister, is a charter parent, a teacher at KIPP Houston and former director of the Texas Education Agency's charter division. Others said they're active parents who were asked by school officials to join the suit. (Dunn said the suit was prompted by a vote of the charter school association's board.)
Today at the Capitol, they told stories about cash-strapped charters they love, with facilities that need to get better. They mentioned gyms two sizes too small, libraries either nonexistent or filled with donated books. San Antonio parent Christopher Baerga said his daughter's school, New Frontiers, had to choose this year between paying for facilities improvements or paying teacher's salary. They chose to keep the teacher.
That's a decision that traditional school districts don't have to make, because their funding is split between facilities and operations. With a bond election, districts can raise more local money for facilities, but there's less wiggle room to add money for teacher salaries and other operating costs.
The school districts' have sued the state over how its system IS funding those operating costs; today's lawsuit from the charter parents is the only one targeting facilities funding. "Remember when charter schools were designed in 1995, facility funding was solely provided by the local tax base," Dunn said, but since then the state has created a system to hand out money for facilities too. He says it's time charters got a piece of that action.
Bob Schulman, the lead lawyer for the charter group, says he can't suggest how the state should help fund charter construction—he just wants the courts to agree Texas' system isn't fair.
"There's been 22 years of [school] finance litigation," Schulman said. "Charters have been around for 16 years. Charters have never gotten a single benefit from any of the legislative fixes. Why? Cause they haven't been a part of the party."
Update: Morgan Smith at the Texas Tribune includes this important note in her story about the suit: "A $425,000 grant from the Walton Foundation will cover a significant portion of the legal expenses. The TCSA board has also agreed to pay $2 per student toward the lawsuit, Dunn said."