Calvin Tillman, Mayor of DISH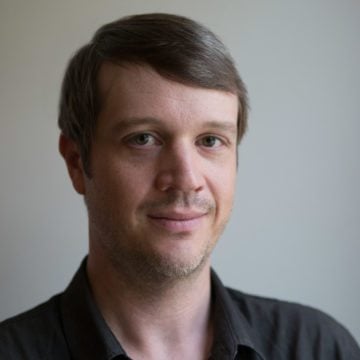 Until recently, the North Texas town of DISH (population: 181) was best known–if it was known at all–for changing its name from Clark in 2005 to score free satellite TV. The rebranding provoked ridicule from The Daily Show and complaints that corporate marketing had gotten out of control. But around that time, Calvin Tillman–then a town councilman and now mayor–began his crusade against a more powerful, and potentially destructive, corporate interest swarming his town: natural gas companies.
In five years, the gas producers have turned DISH into the epicenter of the Barnett Shale, seizing citizens' land for pipelines, and building pollution-belching compressor stations and processing facilities on the edge of town. Gas companies also turned Tillman, a conservative, into perhaps the industry's bluntest, and most effective, critic.
"We sold the name of our town to a corporation, essentially, but we're not bought off by corporate America, and we're not going to sell out and do something that would hurt our citizens," Tillman says. Backed by townspeople who believe that gas pollution is killing horses, withering trees, and making people sick, the mayor has called on the industry to either clean up its act or leave.
Tillman has managed to get the industry-friendly Texas Commission on Environmental Quality to do something rare: take complaints about toxic air pollution from gas facilities seriously. Last year Tillman convinced the town council to pay for an air-quality study by outside experts. Released in September, the study was a bombshell. It showed the air in residential areas near compressor stations contained levels of benzene and other carcinogens and neurotoxins much higher than TCEQ limits. The results attracted national attention and forced the state agency to step up inspections and begin extensive air-quality studies of its own.
"This tiny little town spent 10 percent of their budget, and they did it so it would help everybody," says Sharon Wilson, a North Texas activist who runs the blog Bluedaze: Drilling Reform for Texas. "That has been a major game-changer."
Tillman's outspokenness has not been greeted so warmly by the industry. Devon Energy Corp., a major gas driller, is threatening to cap all its wells in DISH, depriving the town of tax revenues, Tillman says. High-powered gas industry attorneys, he says, have not so subtly said they will sue.
This small-town mayor is not deterred. Someday, Tillman says, "I won't be able to see, smell or hear these facilities. I may not get that tomorrow, I may not get that next year, but I feel very comfortable that I'm going to get it."