Bay City Turns Against Coal Plant
But TCEQ issues a permit this morning anyway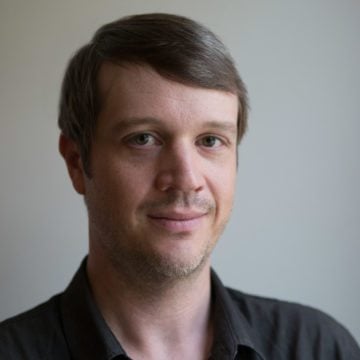 In a remarkable turn-around, folks in Matagorda County have gone from celebrating the proposed White Stallion coal plant to condemning it.
But now, with the White Stallion Energy Center about to receive an air pollution permit from the state, many local officials and residents are having second thoughts — even in the face of 12 percent unemployment in Matagorda County.

The proposed power plant may be a chimera, critics say. It may drain precious water from the Colorado River, foul the air and harm wildlife in an area known for ranches and rice, beaches and birds.

In and around Bay City, the county's hub, opponents are planting roadside signs showing a menacing monster billowing from smokestacks, with the rallying cry: "Stop White Stallion Coal Plant."

"It's a bad thing," Michael Ledwig said as he posted one of the signs on the front gate of his property on FM 2668, about a mile from the site of the proposed plant. "It's a lot of pollution for a small amount of jobs."
Unfortunately, it might be a little too late. This morning, Gov. Perry's TCEQ commissioners ignored the recommendations of two administrative law judges (Lord, how many times have I written that?) and granted the coal developers a license anyway, bringing the total number of permitted coal-fired power plants in Texas to a stunning 26. A group of anti-coal activists from Matagorda County were at the hearing. Here's what one had to say:
"TCEQ is a failed agency and has failed the citizens of Texas again." said Allison Silva with the No Coal Coalition. "The administrative law judges didn't like this permit, elected officials in Matagorda County and Houston have raised serious questions about it, and the citizens don't like it. But rather than consider these criticisms, the Commissioners ignored these concerns and simply granted it."
Still, it's worth considering how quickly public opinion can shift against a coal plant. When I was in Bay City this time last year, I found little resistance to White Stallion, much less than usual for these types of heavily-polluting facilities.
Here's what I had to say then:
[A] small band of Matagorda County citizens is trying to spark some debate—any debate—over the White Stallion Energy Center, a 1,320-megawatt coal- and petcoke-fired power plant slated for a 1,200-acre spread along the Colorado River just south of Bay City. In England, judges are letting Greenpeace activists go free after vandalizing coal plants. In Bay City, environmental activists are trying to get the local Tribune to publish pollution estimates for White Stallion.
Sliva, the Bay City activist, attributed the groundswell of opposition to growing awareness of the plant's pollution effects.
"They just quite frankly didn't have all the facts in hand," Sliva told me yesterday. "They had White Stallion's p.r. people telling them what their plant would bring to the community in the way of jobs and taxes but not necessarily the negative impacts."
She said Matagorda County's rice farmers became alarmed during last year's drought about the amount of Colorado River water the plant would consume. Fishermen and shrimpers worried about the impact of mercury on their harvest. News about the effects of toxic coal ash got people stirred up.
Another big turn came in late August when Matagorda County Judge Nate McDonald, a Republican who had earlier blasted the rice farmers for talking to "professional protestors" from Austin, came out against White Stallion.
I talked to McDonald yesterday and he said he lost patience with the White Stallion developers when they refused to sign a document legally binding themselves to certain promises, such as independent third-party emissions monitoring and payment of taxes on the fair-market value of the plant. McDonald said he spent two years negotiating the terms.
"I've gotten a lot of lip service but not legal obligations," McDonald said. "I've been told 'well, judge we're going to do the best we can'. That's not good enough for me."
McDonald also seems to have come to the realization that some of White Stallion's claims were, um, ludicrous. White Stallion, for example, claimed in its local newspaper ads that the plant would "lower electric bills to Matagorda County businesses and residents." Of course, electricity is sold into a statewide grid and a statewide market so even a huge coal plant is not going to have a significant effect on local prices.
"It seems like a stretch doesn't it?" McDonald said.
The county judge wanted White Stallion to commit to that claim in a legally-binding manner. Of course, the company can't and won't.
But, guess what, White Stallion doesn't necessarily need the support of the community to build its plant. Mainly, it needs a permit… Which TCEQ gladly handed over today.