Austin ISD Enters Gates-Funded Truce with Charters
Austin becomes nation's 16th district in Gates-backed charter covenant.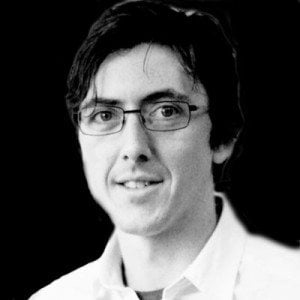 At a ceremony in far East Austin Tuesday, Austin ISD announced a deal with seven local charter operators for a "collaboration compact," funded by the Bill and Melinda Gates Foundation, meant to usher in a new era of warm cross-district relations.
The partnership represents "a more formal and explicit way to share their ideals," said the Gates Foundation's Director of U.S. Education Vicki Phillips. The deal will open a channel for charters to share working models with traditional public schools, Phillips said, which was, after all, the rationale for the nation's charter school experiment in the first place.
Austin becomes the 16th city with a Gates-backed deal like this one, and the second district in Texas after Spring Branch ISD. This partnership ties Austin ISD to KIPP, Harmony Public Schools, IDEA Public Schools, NYOS Charter School, Responsive Education Solutions, UT Elementary School and Eden Park Academy. Texas Charter Schools Association's Chris Busse said his group helped select the charter partners, looking for diverse missions from college prep to dropout recovery. "What we did not want to do is sort of default to KIPP and IDEA," he said.
The Austin American-Statesman had the story Tuesday morning, but the ceremony at KIPP's Austin headquarters was a chance for the leaders involved to shake hands and say their piece, backed by (mostly) well-behaved kids in uniform from the schools involved. (To that one inveterate nose-picker whose photo I have not included here: you're welcome.)
The idea behind the photo op: "They're all our kids," as Busse put it. "Too long we've been in competition mode." When one kid falls backwards off the rafters, the rest of them need to be there to help him to his feet. (It happened yesterday, an unscripted but instructive moment: "See, they're innovating already!" Phillips joked.)
Austin ISD and the charters get $100,000 from the Gates Foundation to cover the basics of this collaboration—setting up meetings and routines for the partnership, or identifying goals. But for passing this initial friendship test, Austin ISD is eligible now for $7 million more in Gates grants. Phillips mentioned off-hand that a grand total of $44 million was on the table for Austin now that it had agreed to play nice with charter schools.
Austin ISD, and its superintendent Meria Carstarphen, have already drawn flak recently from some parents and teachers who say they've been a little too welcoming to one charter in particular, for handing over the keys to South Texas-based IDEA Public Schools to turn an East Austin elementary school into an in-district charter.
"There was a time in our legacy where we haven't been as strong in this area," Carstarphen said. She said it's time to recognize how the education world is changing around public schools, that teachers aren't spending three decades in the same school anymore, and learn to adapt. Around 30 charters operate in Austin today, with 6 percent of the district's kids. This deal doesn't explicitly include new deals for more in-district charters, though it certainly brings a handful of charters cozier with the district.
"I hope to see more kids in Texas… graduate on time, ready for a career and life in this rapidly changing world," she said. "It everyone could really get re-centered on that, we could really rock this thing."
Carstarphen said Austin ISD had plenty of lessons to share with its new charter partners, like expanding bilingual education, and maintaining efficiency as they get bigger. "There's going to be a lot of easy wins" for charters, she said, in streamlining their facilities and data management based on lessons from Austin ISD.
Being in a district-charter partnerships like this will help raise more money, particularly from a federal government that smiles upon those who work with charters when passing out grants. "You have to really be in collaboration to get a bigger bang for your buck," Carstarphen said.
And then there are lessons Austin ISD can learn from charters about its classrooms and its existing cash streams. "There's a lot that we can rethink about how we do tax revenue generation," she said. "There are ways for us to be smarter about how we spend."
A handout on the collaboration draws the point even finer, saying "the strained financial landscape in Texas, along with the increasingly high academic standards expected in schools" necessitates a partnership like this. "School choice messaging" and shared recruiting are listed as "key priority areas." "The Compact will create efficiencies in the use of scarce public dollars," the handout reads.
That language of "efficiency" coupled with charter schools is starting to sound awfully familiar these days. Last Friday school choice advocates filed a fifth school finance suit against the state, arguing for the same things—news that also drew support from the Texas Charter Schools Association.
Austin ISD has long since joined another school finance suit for more funding, one that doesn't have much to say about "school choice" or efficient spending. The district sounds a little more enthusiastic about those ideas, though, with Gates money on the line.
Gates Foundation Director of U.S. Education Vicki Phillips speaks at the ceremony in Austin Tuesday.