Attorney: Matt Rinaldi's Call to ICE Will Likely Be Used Against SB 4 in Lawsuit
The Republican lawmaker's call to ICE will "almost assuredly" be used to show 'discriminatory intent,' an attorney said.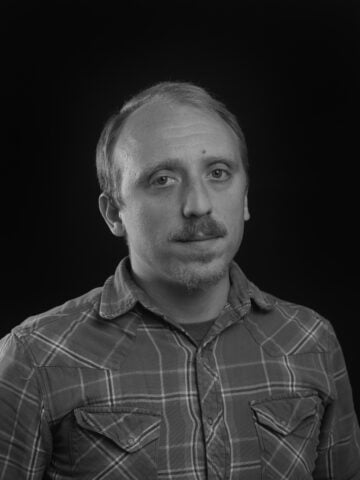 A Texas lawmaker's decision to report protesters to immigration police Monday could come back to haunt the state when it defends the law in court, an attorney involved in the case said Thursday.
On Monday, Representative Matt Rinaldi, R-Irving, called Immigration and Customs Enforcement (ICE) after hundreds of mostly Latino activists filled the House gallery to protest Senate Bill 4, the controversial 'sanctuary cities' ban.
Jose Garza, an attorney representing El Paso County in its suit against SB 4, told the Observer that the incident will "almost assuredly" be used to help establish in court that the Texas Legislature passed the law with "discriminatory intent."
"This was a peaceful protest and many were citizens," Garza said, "and Rinaldi sicced ICE on them because they were brown."
Rinaldi, a member of the far-right House Freedom Caucus and an outspoken supporter of SB 4, said in a statement on Monday that he called ICE after seeing signs that read "I am illegal."  After several people, including Democratic lawmakers, said there was no evidence of those signs, Rinaldi clarified in a radio interview Thursday that the signs read "undocumented and unafraid" and "undocumented and here to stay."
El Paso County and the City of El Cenizo have both sued the state over SB 4, and Austin and San Antonio have announced plans to take legal action as well. Texas Attorney General Ken Paxton pre-emptively filed his own lawsuit, which he hopes will lead to a judge declaring the law constitutional, shortly after Governor Greg Abbott signed SB 4 into law.
SB 4 is set to go into effect September 1. Opponents hope a federal injunction will halt the measure before that date. Proving "discriminatory intent" in the lawmaking process is part of their legal strategy.
Thanks to an amendment by Rinaldi's fellow House Freedom Caucus member Matt Schaefer,  SB 4 will allow police to ask people who've been detained — not just arrested — about their immigration status. The law also threatens to jail law enforcement officials who limit cooperation with federal immigration agents.
Rinaldi's call to ICE Monday nearly prompted a fistfight on the House floor. Representative Ramon Romero Jr. said Rinaldi's call to ICE demonstrates how the law licenses discrimination.
"[Rinaldi] saw a bunch of people who look Latino, and he assumed they were undocumented," Romero told the Observer on Monday. "So how can he say SB 4 won't lead to racial profiling?"