Asylum-Seeker's Release Shows Activists Can Win Under Trump's ICE
But it ain't easy.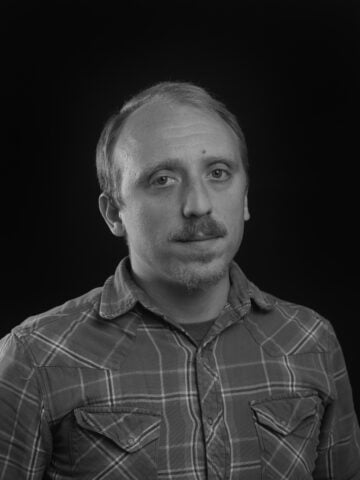 It took more than four months, a bombardment of letters and calls and protests, an FBI investigation, a federal lawsuit and the intervention of at least 46 members of Congress — but Laura Monterrosa, a 23-year-old Salvadoran asylum-seeker who alleged sexual abuse at an immigrant detention center outside Austin, was finally released on Friday evening.
Monterrosa fled last summer from El Salvador, a country where she faced physical and sexual abuse and threats from gang members in part for being gay. She then spent more than nine months locked up in the T. Don Hutto Residential Center, a for-profit facility run by CoreCivic, as she sought legal protection in the United States. Meanwhile, her mental health deteriorated, and she even attempted suicide in early January.
Apart from being a victory for Monterrosa, activists say her release shows that the same tactics used to free immigrants from Immigration and Customs Enforcement (ICE) detention under Obama can work under President Trump and Acting ICE Director Thomas Homan. It's just much harder.
"This case under Obama would've taken like a month," said Claudia Muñoz, immigration projects director with Grassroots Leadership, an Austin nonprofit that fights private prisons and led the activism around Monterrosa's case. Under Obama, she said, it was "common practice" for ICE to release detained immigrants with health problems or in response to scandal — a practice that's much less common now.
Muñoz, an undocumented activist who once made national headlines for infiltrating a Michigan immigrant detention center, said that ever since Trump's election, it's been an open question whether Trump's ICE can be successfully pressured. "A lot of people have stopped organizing because they don't think it's possible now," she said. "But you have to be willing to try; it might not work, but people are being deported either way."
On Friday, ICE granted Monterrosa what's called "deferred action," essentially a year-long promise not to deport her while she tries to sort out her immigration case. Such temporary reprieves, which are renewable but can be revoked by ICE at any time, are a common goal for activists and attorneys, but they've been much harder to come by under Trump. In a statement, San Antonio ICE spokesperson Nina Pruneda said Monterrosa is required to check in weekly with the agency.
It's not clear exactly what moved ICE to grant the release, and Pruneda refused to provide further information. The agency released Monterrosa when she was on the verge of deportation: She had already lost her asylum claim and an appeal while locked up.
One factor may have been the intervention of El Paso Congressman Beto O'Rourke, who told the Observer that he spoke to Monterrosa while she was in detention. O'Rourke also said he spoke directly with San Antonio ICE Field Director Daniel Bible, who ultimately granted her release. In a phone interview Monday, O'Rourke, who is challenging U.S. Senator Ted Cruz in November, deflected credit away from himself: "For me the really amazing thing is all these people in Texas, really different parts of the state … this network of people who came together to make sure she was OK."
The Mexican American Legal Defense and Educational Fund (MALDEF) also took ICE to federal court over Monterrosa's treatment in detention. On March 13, that suit resulted in ICE agreeing to provide off-site medical care for Monterrosa. But two days later, the agency suddenly released her. It's possible the agency decided that providing the care would be too onerous, but MALDEF attorney Jack Salmon declined to speculate on the agency's reasoning.
More pressure came from Texas Congressmen Joaquin Castro and Lloyd Doggett, who rounded up 44 other lawmakers to write a letter to immigration officials in late February. The letter called for an investigation into sexual abuse at Hutto and other Texas facilities. Monterrosa had alleged a female guard repeatedly groped and harassed her, and two other women there made similar complaints. Since December, the FBI has been investigating Monterrosa's treatment, but a San Antonio spokesperson for the bureau would not provide any update.
"Deporting [Monterrosa] would not only have prematurely rejected her asylum claim but also would have impaired an ongoing FBI civil rights investigation," wrote Doggett in a statement following her release. "We need answers and action from ICE to prevent sexual assaults during detention and to ensure that victims do not experience retaliation when they come forward."
In court filings, MALDEF painted a detailed picture of Monterrosa's mental state while she was locked up. MALDEF alleged she never received adequate evaluation or treatment despite a history of mental health problems and suicide in her family. An outside psychiatrist diagnosed her in late January with major depressive disorder — "recurrent and severe, with psychotic symptoms." On January 12, Monterrosa attempted suicide by ingesting 55 "potent pharmaceutical pills," and she also cut one wrist in early February, according to the filings. She was put in solitary confinement at least three times, worsening her condition, the lawyers wrote.
Monterrosa is now settling in and recovering from her trauma at an Austin shelter dedicated to victims of sexual assault and domestic violence. Her pro bono attorneys can try to get her asylum case reopened, or perhaps find another legal avenue that would allow her to stay in the country.