A Last-Ditch Effort to Rein in Payday Loans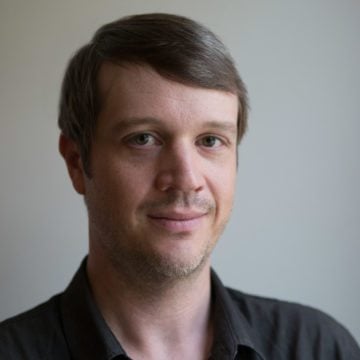 In a last-ditch effort to salvage payday loan reform this session, Rep. Mike Villarreal (D-San Antonio) called on a recalcitrant House committee to send legislation to the Full House. (Sen. John Carona, a Dallas Republican, was scheduled to attend the press conference but couldn't make it.)
"It is time for this Legislature to protect consumers from the cycle of debt," said Villarreal. "It is time. We need to do this now. We should not put it off any longer."
In April, the Senate passed a surprisingly tough bill that would've imposed strict caps on interest rates for payday and auto-title loans, effectively shutting down the $5 billion market in Texas.
But the House Committee on Investments and Financial Services has refused to budge. Villarreal, who chairs the committee, said today that he is the only 'yes' vote on his payday reform bill, even though his version is significantly weaker than what the Senate passed. The committee has two Democrats and five Republicans. In a hearing on April 29, members of the committee spent hours perishing the thought of regulating payday and title loans, which often carry interest rates in excess of 500 percent APR. "It allows individuals to exercise their freedom," said Rep. Charles "Doc" Anderson (R-Waco).
Villarreal's approach would limit the size of loans based on borrower income; limit the number of loans a consumer can have at any given time; restrict the number of "rollovers" or refinances; and pre-empt cities from enacting their own payday regulations.
That approach, Villarreal said, respects markets while "also recognizing our state's long history and tradition of moral and legal opposition to usury."
If the Legislature fails to do something meaningful, Villarreal promised to travel around the state, helping cities pass ordinances to regulate the industry. So far, Austin, Dallas, Denton, El Paso and San Antonio have enacted ordinances.